Quarterback Jay Cutler will be back in the lineup Sunday when the Dolphins face the Denver Broncos at Hard Rock Stadium.
Cutler practiced Wednesday after being removed from the concussion protocol.
"I think he'll be all right," Head Coach Adam Gase said before practice Wednesday. "We just need to have a good week of practice and clean up some stuff, get the timing down, get the ball out on time, get open quick. We have a tough D-line we're going against. (They're) well coached (and) relentless. (They have) probably one of the best pass rushers in football, so we've got to make sure it's got to be 11 guys doing their job to make sure we get the ball out on time."
Cutler will be facing the team that made him a first-round pick in the 2006 NFL draft. He spent three seasons in Denver before being traded to the Chicago Bears in 2009. He has faced the Broncos once since leaving Denver — the Bears lost 17-15 in 2015 when Gase was Cutler's offensive coordinator.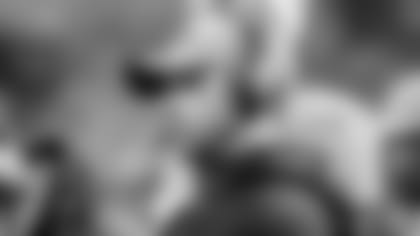 Facing familiar faces: Gase will be facing Sunday the team with which he spent six seasons as an assistant coach, really the place where his coaching career really took off. When he conducted a conference call with Denver media Wednesday, Gase was asked whether the game would bring special feelings for him considering he knows so many players on the Broncos roster. "Well, it depends if I'm going to give you a soundbite or not," Gase joked. He then elaborated: "We're trying to win one game right now. Whoever we play, our focus has just got to be about winning one game. It's always fun to see a lot of the guys you either worked with or coached. After that, it's pretty much nameless, faceless. You've got to focus on doing what you've got to do to win the game."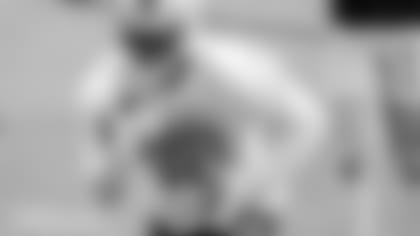 Practice moves: The Dolphins swapped running backs on their practice squad Wednesday when they promoted rookie De'Veon Smith to the active roster. To fill the opening on the practice squad, the Dolphins signed rookie Brandon Radcliff. He spent time this season with the Colts and Titans after being undrafted out of Louisville. Radcliff, who played with both DeVante Parker and Senorise Perry in college, rushed for 903 yards and six touchdowns last season.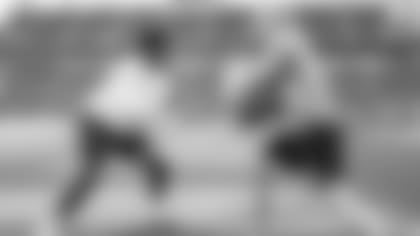 Smith sighting: Rookie tackle Eric Smith returned to practice Wednesday for the first time since being placed on injured reserve Oct. 3. The Dolphins have three weeks to decide whether to move Smith, an undrafted free agent from Virginia, to the active roster.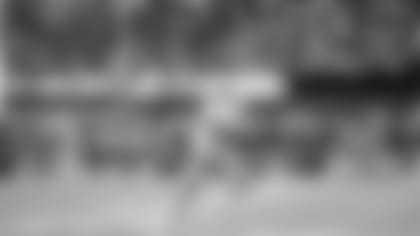 Cleats for a cause: Running back Kenyan Drake will be among the many Dolphins players taking part Sunday in the NFL's My Cause, My Cleats campaign. For the second year, the NFL is allowing players to wear cleats for one designated week designed to bring attention to a cause or organization close to their heart. For Drake, that cause is the Boys & Girls Club. "I grew up in a Boys & Girls Club in Atlanta, summer camps, after school sometimes with my brothers and sisters, so it's very important cause for me just because it hits home," Drake said. "I try to visit a Boys & Girls Club in the local Broward area on my off days when I have the chance. Yesterday I went to one and kind of unveiled my cleats, and it was a very special moment because they were very receiving to me representing the Boys & Girls Club and the children of the Boys & Girls Club on Sunday." Along with Drake, Dolphins players expected to wear special cleats Sunday include Walt Aikens, Isaac Asiata, Andre Branch, Jake Brendel, Jesse Davis, John Denney, Kenyan Drake, Terrence Fede, Davon Godchaux, Jakeem Grant, MarQueis Gray, Charles Harris, William Hayes, Ted Larsen, Jarvis Landry, Jordan Lucas, Mike Pouncey, Eric Smith, Anthony Steen, Kenny Stills, Ndamukong Suh, Vincent Taylor, Julius Thomas, Michael Thomas, Alterraun Verner, Gabe Wright and Cameron Wake.