Rookie cornerback Cordrea Tankersley likely will miss the game against the New England Patriots on Monday night, but the Dolphins have options in the secondary when it comes to replacing him.
Veteran Alterraun Verner likely will get additional playing time for a second consecutive week, but nickel corner Bobby McCain also could get additional snaps with both able to line up outside or in the slot.
"I'd rather not give away exactly what we're doing, but the thing by having both Bobby and (Verner) is we have flexibility," Head Coach Adam Gase said after practice Saturday. "Both those guys can play outside, both those guys can play inside. It's just really going to (involve seeing) how things are going on Monday night. We've got some flexibility there."
Tankersley was listed as doubtful on the final injury report before the game.
Along with starter Xavien Howard, the other cornerbacks on the roster are special teams standout Walt Aikens and rookie Torry McTyer.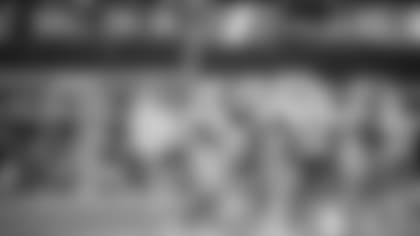 Keeping cool: McCain had an interception against Tom Brady in the game against New England two weeks ago, but he left the game early after being ejected following an altercation with Patriots wide receiver Danny Amendola. McCain said after that game that kind of situation would never happen again and he reiterated this week he would keep his cool Monday night. "I know better," McCain said. "I know I want to be there for my team and I want to be there for my brothers. I don't expect (to get into) any extracurricular activities. I'm just going to go out and play my game, do my job and do my responsibilities. If extra stuff happens, I'm going to let the referees handle it. I need to be in this one."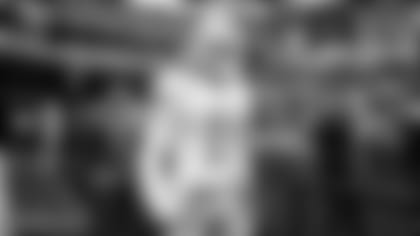 Parker process: Gase said Saturday he liked what he saw during the week of practice from wide receiver DeVante Parker, who earlier in the week was critical of his performance. Parker had two catches in the past two games after having 15 over the previous three games. "He makes a couple of plays, he's going to be right back in the flow of things," Gase said. "We've had some good moments. This league is funny, you know things can change really quick."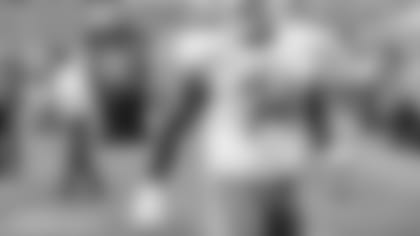 Bushrod status: Veteran guard Jermon Bushrod will miss his third consecutive game after being ruled out Saturday, but Gase said there have been signs of progress. Bushrod has not played since sustaining a toe injury in the game against the Tampa Bay Buccaneers at Hard Rock Stadium on Nov. 19. "We're in a better stage than we were couple of weeks ago. We're just going to keep bringing him along and kind of see where it goes from there."
Throwback time: The Dolphins will pay homage to their past in their final two home games, starting with the game against New England on Monday night. The players will be wearing throwback uniforms for both games, with aqua jerseys and white pants.