Running back Jeremy Langford saw a lot of familiar faces Tuesday when he took part in his first practice with the Dolphins.
Langford, who signed with the Dolphins on Monday, played the 2015 and 2016 seasons with the Chicago Bears and spent time with current Miami coaches Adam Gase, Dowell Loggains and Jeremiah Washburn, as well as quarterback David Fales and guard Josh Sitton.
The 2015 fourth-round pick spent time last season on the Jets and Ravens practice squads.
"I was familiar with Gase from Chicago, so I know the offense and I had a couple of teammates here," he said. "Just knowing that playbook is really the biggest thing, coming in not too far behind. I'm just going to take it one day at a time. Get a little bit better every day. It's been a while since I've been out here at practice, especially during camp, so let's take it one day at a time and then eventually I'll be where I want to be."
Langford becomes the seventh running back on the roster, as he joins Kenyan Drake, Frank Gore, rookie third-round pick Kalen Ballage, Senorise Perry, Brandon Radcliff and Buddy Howell.
There was no corresponding roster move to go with the signing of Langford because the Dolphins were at 89 players, one short of the limit at this time.
"We felt like we needed a little bit more depth there really for the preseason games," Gase said. "It's somebody that can come in here and he's familiar with the terminology. He's able to jump right back in. He's healthy. He was coming off some injuries in the past. Last year when we brought him in, I think we were still a couple of weeks away. And then he ended up going somewhere else. We felt like we needed another body at that position to come in and compete and we thought he was a good guy for us to sign."
Langford had a solid season when Gase was the offensive coordinator with the Bears in 2015, rushing for 537 yards and six touchdowns and catching 22 passes.
"It's like a fresh start," Langford said. "I was telling my dad, it's kind of like I'm getting drafted all over again. I'm hungry. That my biggest thing, to go out there and learn and work hard every day and get better every day."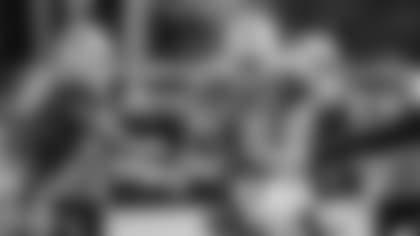 QB question: The battle for the backup quarterback position behind Ryan Tannehill now will carry over into the preseason, and Gase said Tuesday he wants to make sure he gives Brock Osweiler and David Fales an equal opportunity to state their case — or as close to equal as possible. "I want each guy to get into a little bit of a rhythm," Gase said. "We're trying to figure out how we want to do it for this game. We've had, between Dowell (Loggains) and Bo (Hardegree) and myself, a couple of discussions of how we want to handle this. We just want to make sure that we give both of these guys legit opportunities to where … you want to say on paper work an equal amount of time with each group. I don't know if that's realistic because every game goes so different, but our goal is to be like, you have this series and maybe it's two series in a row. And then the next guy comes in for one series. I think it's really going to come down to how many plays are we talking about." Ultimately, how Osweiler and Fales perform in these preseason games will determine who ends up being Tannehill's backup. "I think so," Gase said. "I think it starts on the practice field, but when we get going and it's live tackling and you can get sacked, it's just a better measuring stick."
Time for fine-tuning: The preseason represents an opportunity for young players to make their case for a roster, but for veterans it's often about fine-tuning their skills for the start of the regular season. That's particularly true for players who are switching positions, as is the case for defensive end Robert Quinn after he played outside linebacker for the Los Angeles Rams last season. Asked what he was looking to get out of the preseason, this is what he said: "Well, making sure that I get off on the ball fast, like any D-lineman wants to. (I want to) work on my hands. Just basic D-line stuff but get it at a game speed. We can practice as fast as ever out here but there's nothing like a game. It's more of just getting that game reality, that game speed back underneath my belt and to see if I've got everything clicking again."
Lippett injured: Cornerback Tony Lippett missed the end of practice after sustaining a lower-leg injury. Lippett left the field accompanied by a trainer and returned, but did not go back to practice. "We're going to evaluate him and we'll kind of see," Gase said. "When I saw him on the field, he looked irritated. I don't know exactly what happened. After this (press conference), I'll be able to go in there and kind of find out what's going on." Lippett missed the entire 2017 season because of a torn Achilles tendon sustained in practice.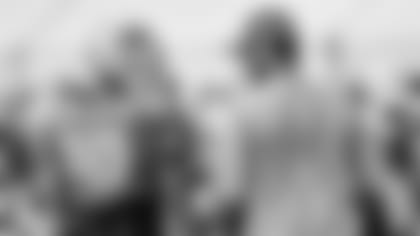 Practice report: The Dolphins again practiced in shoulder pads Tuesday. … Defensive end William Hayes (hamstring) and offensive lineman Jake Brendel (calf) again were the only two players to sit out practice. Wide receiver Isaiah Ford (shoulder) again was wearing a red (non-contact jersey). Tight end A.J. Derby took part in team drills for the first time in more than a week, though he practiced on a limited basis. … Cordrea Tankersley lined up opposite Xavien Howard at cornerback with the first-team defense. … Rookie seventh-round pick Jason Sanders handled the kicking duties Tuesday. He was 7-for-8 on field goal attempts, with a long of 59 yards. … Defensive tackle Vincent Taylor batted down a pass at the line of scrimmage. … Defensive end Cameron Wake got to Tannehill twice for what would have been sacks in a game situation. … Rookie tight end Mike Gesicki again made a tough catch in the end zone despite tight coverage in a one-on-one drill. … Safety T.J. McDonald had an interception in the end zone in a red-zone drill. … Safety Minkah Fitzpatrick got to Tannehill almost untouched on a blitz.
Youth is served: In keeping with their commitment to youth football, the Dolphins welcomed members of Greater Miami Pop Warner, as well as Miami Central High School to practice Tuesday. After watching practice, the players got the chance to meet Dolphins players and get autographs, and the youth teams later scrimmaged.
New home for practice facility: The Dolphins will be moving their training facility to Miami Gardens next to Hard Rock Stadium, Vice Chairman/CEO Tom Garfinkel announced Tuesday. The new facility will be built on private land on the northwest side of Hard Rock Stadium and will be ready at the earliest in 2020. The Dolphins have been practicing at the Baptist Health Training Facility at Nova Southeastern University since 1993.