Vincent Taylor now is tied for the NFL lead with two blocked kicks this season after the NFL adjusted a missed field goal by the Jets' Chandler Catanzaro in the Week 3 game at MetLife Stadium and credited Taylor with a block.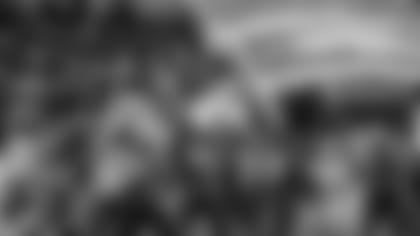 The play in question occurred in the first quarter of the Sept. 24 game when Catanzaro missed from 45 yards out. Taylor also blocked a field goal attempt in the Thursday night game at Baltimore.
The other NFL player with two blocks this season is Cory Littleton of the Los Angeles Rams.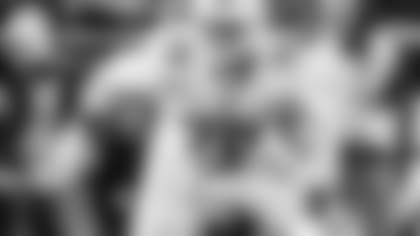 Injury update: Head Coach Adam Gase disputed a report suggesting that tackle Ja'Wuan James would miss the rest of the season because of a groin injury, starting off by saying the injury is not to his groin. Gase said he's still in the process of gathering information and should know more about James' status later on Friday. Damien Williams continues to miss practice because of illness, but when Gase was asked about Williams, he said the running back would be able to play against Carolina on Monday night even if he might end up not practicing all week.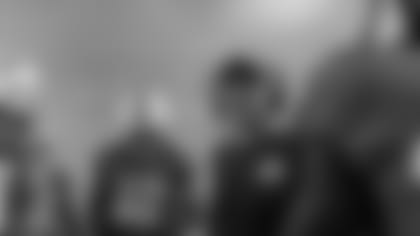 Early returns: Special Teams Coordinator Darren Rizzi admitted Friday he's been a little disappointed in the return game so far this season, though he remains optimistic it's a matter of time before the Dolphins break a long one. The longest kickoff return this season was a 34-yarder by Kenyan Drake and the longest punt return was a 16-yarder by Jarvis Landry. The Dolphins, you may recall, had two kick returns for touchdowns in 2016 — a punt return by Jakeem Grant and a kickoff return by Drake. "Statistically not where we want to be," Rizzi said. "Our effort has been there, our execution has not."
McDonald misconception:** T.J. McDonald stands 6 feet 2, 217 pounds, which is big by safety standards and normally would be associated with a safety who plays near the line of scrimmage. Defensive coordinator Matt Burke admitted he believed that stereotype before he saw McDonald in action in the spring. Now Burke believes that McDonald, just like fellow safety Reshad Jones, can play either as a center fielder or close to the line. Said Burke: "He's a tall kid that can range back there and do some things."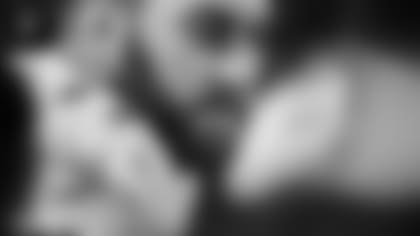 Can Davis deliver?: Fresh off making his first two NFL starts at left guard, Jesse Davis appears set to make his first career start at right tackle against the Carolina Panthers. Offensive coordinator Clyde Christensen said that while he ideally would prefer to have veterans at every position, his confidence is high that Davis will be able to handle the challenge. "The good thing is we played Jesse Davis all over the place," Christensen said. "I remember talking to you guys about that we probably hurt the kid as far as his progressing (by playing him at a lot of different positions) probably is now an advantage. All of a sudden, now he's going to have to play some tackle and do some stuff like that. … He's a conscientious guy. Football means a lot to him. Skill set wise, he's a big, long guy. I do think he's suited to play tackle. I do think his skill set — as far as being versatile and having played a ton of positions, a ton of different places and a ton of different practices and games — is probably going to be to his advantage."