Running back Damien Williams might be back in the lineup sooner rather than later.
Williams left the game against the New England Patriots on Sunday with a shoulder injury he sustained at the end of an 11-yard run in the third quarter.
"I look at it as day-to-day, knowing him," Head Coach Adam Gase said. "He's tough. What he went through was very painful. I'm not sure many guys would bounce back as quickly as he does."
Williams' injury followed another injury to Senorise Perry, which left the Dolphins with only one healthy running back, Kenyan Drake. Gase said the Dolphins would evaluate all options at the position.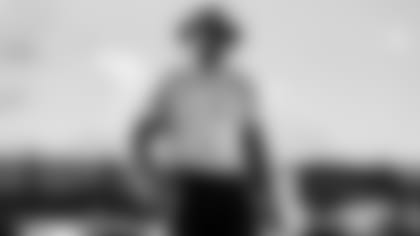 Hayes status: Veteran defensive end William Hayes sat out the game against the Patriots, and it appears he might have played his last down of the season. Hayes was sidelined with a back injury, and Gase was asked Monday about Hayes being able to play again this season. "I think that would probably tough for him to do," Gase said. "We're still kind of looking at the options, but I think we're going to move forward soon."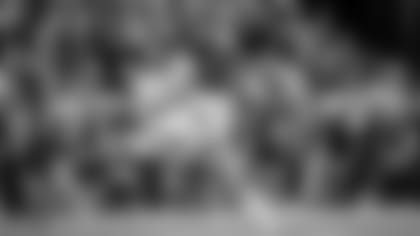 Landry landmark: Jarvis Landry led the Dolphins on Sunday with eight receptions, helping him set a new team mark. Landry now has 75 receptions on the season, making him the first player in Dolphins history with four consecutive seasons with 70 or more catches. Landry, who has at least five receptions in every game this season, owns the top two seasons in team history in terms of catches, with 110 in 2015 and 94 in 2016, after he had 84 as a rookie in 2014. O.J. McDuffie (1996-98) is the only other Dolphins player with three consecutive seasons with at least 70 receptions.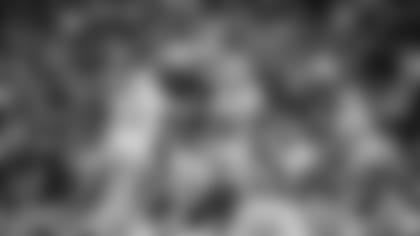 Wake watch: Defensive end Cameron Wake recorded the Dolphins' only sack Sunday, giving him 10.5 in 16 career games against New England. Wake, who graded highest in Pro Football Focus' analysis of the game, also had five quarterback hits, which tied for third-highest total of his career. "That's what you're going to get every week from him," Gase said. "I don't think anything has changed for however many years he's been here."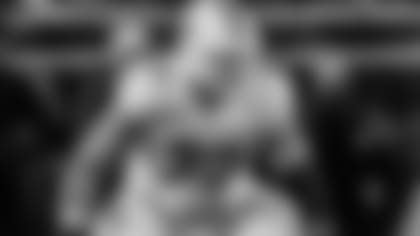 Versatile Davis: First-year offensive lineman Jesse Davis started at right guard against New England, making him the fifth player in Dolphins history to start at three different spots on the offensive line in the same season. Davis started at left guard against Baltimore and Oakland before starting at right tackle against Carolina and Tampa Bay. Davis joined Dallas Thomas (2014), Pat McQuistan (2010), Ronnie Lee (1985) and Maxie Williams (1968) in starting at three O-line spots in one season. The accomplishment is particularly impressive considering Davis is the first Dolphins player to do it in his first NFL season — he was released in training camp in 2015 by Seattle and spent the 2016 season on the Jets and Dolphins practice squads.