Kenyan Drake and Damien Williams have made a major contribution on special teams this season, and they still will be part of the kicking game even though they figure to take on a bigger role on offense.
While Special Teams Coordinator/Associate Head Coach Darren Rizzi isn't quite sure exactly how that will play out, he still wants to keep them involved in special teams, and the same goes for third running back Senorise Perry.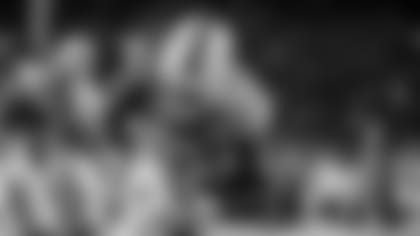 "We're kind of talking through what their role is going to be for the game," Rizzi said. "There's still going to be some involvement with all three of those guys in special teams. Whether or not it's going to be in the return game or the coverage game, that's what we're trying to still fix the pieces of the puzzle and come up with the best possible answer.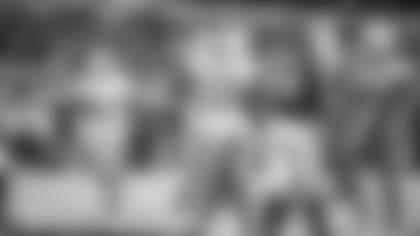 "With Drake and Damien, their roles on offense are going to increase, so they may have a little bit of a lesser role special-teams wise. They're still getting work on everything, we're just trying to figure out what the best solution is here by the end of the week."
Special teams captain Michael Thomas also is likely to have a diminished role on that unit against the Oakland Raiders on Sunday night because he's slated to start at safety because Nate Allen was placed on injured reserve this week and T.J. McDonald doesn't return from his league suspension until next week.
Stats don't tell the story: The Dolphins running backs have not been able to put up great yards-per-carry averages this season, but Gase says that figure should not be used to gauge the contributions of Williams. "The average, you can take that for what it's worth," Gase said. "I always look at efficiency and a lot of times Damien's carries … there's been a lot of situations where he's done exactly you need him to do. We'd have second-and-2 and we call a certain play, he was trying to make sure we get the first down. There's a lot of trust there with him for me. He does a lot of different things, wears a lot of different hats and he does it well. I know this: It's rare to see one guy bring him down. We've seen it time and time again. He's a relentless runner."
Suh is sub kicker: Rizzi confirmed Thursday that Ndamukong Suh is the emergency kicker in the event something were to happen to Bobby McCain during a game. Rizzi said that came as a result of trying out several players during training camp. Suh, of course, attempted an extra point as a rookie with the Detroit Lions in 2010 (it bounced off the right upright). Rizzi said Suh's practice kicks — usually a couple every week — are between 35 and 45 yards. Rizzi said Mike Hull is the backup long-snapper behind John Denney, and Parkey is the backup punter behind rookie Matt Haack.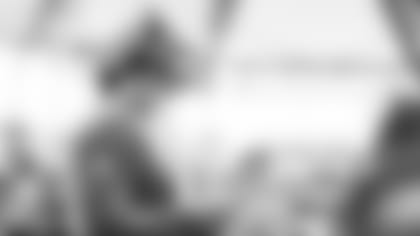 Good indicator: Most fans are familiar with the coaching axiom which says, "You play how you practice." Well, Gase says that pretty much applies to the Dolphins. He said Wednesday that practice has been a pretty good predictor when it comes to how the team will perform on game day, pointing out that didn't apply to the Baltimore game last week because the team was limited to walk-throughs because of the short week. "Defensively and special teams it's been pretty spot on," Gase said. "Offense, it's been a little inconsistent. There's been a couple of weeks where I've felt like we were going to play really well and we didn't. But then that Atlanta week I did feel good the way that our guys were doing things and I still felt like we moved the ball, we just didn't get in the end zone in that first half. … At this point, we do we have a decent indication because when we have had a couple of bad practices, we've really performed poorly. It comes from that execution standpoint, the energy level. We've just got to be consistent. That's really the biggest thing for us."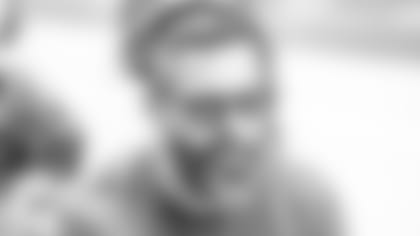 Sizing up Stephone: During the week of the trading deadline, perhaps it was fitting that defensive coordinator Matt Burke was asked for a progress report on linebacker Stephone Anthony. You may recall he joined the Dolphins early in the regular season in a trade with the New Orleans Saints for a fifth-round pick in the 2018 NFL draft. Anthony has appeared in one game so far this season, ironically the game against the Saints in London. "He's doing good," Burke said. "Every decision we make in terms of game-day active, it's sort of a big picture and team thing. Steph has done a good job. He's big, he can run. He's ready to go on some things. He's just waiting for his opportunity, but he looks good."