Dolphins rookies will get their first chance to play in a game Thursday in the preseason opener against the Tampa Bay Buccaneers, and it's obviously a big moment for them.
"It's exciting," tight end Mike Gesicki said. "It's something that I have been working for and waiting for a long time. You're just going into it and just know that you're prepared and know that you're ready for this moment you've been working for a long time. I'm just going in there relaxed, go out on that first snap and take a breath and just go out and play."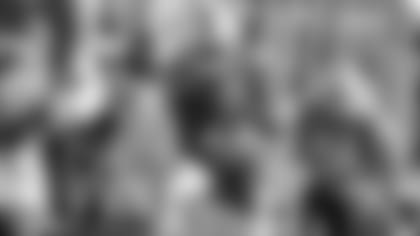 Running back Kalen Ballage, the fourth-round pick from Arizona State, had this take.
"I'm excited to put the jersey on and just go out there and have fun," he said. "A lot of people forget that that's why we start playing this game is to have fun. I'm excited about that."
Based on past experience, expect the Dolphins rookies to get quite a bit of playing time against Tampa Bay.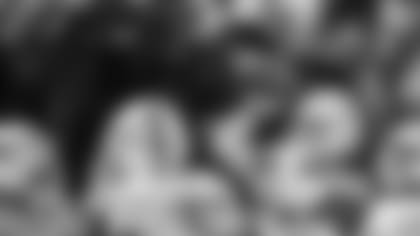 Ryan's return: The game against Tampa Bay will likely feature the return to game action of quarterback Ryan Tannehill, who hasn't faced an opponent since December 2016 when the Dolphins defeated the Arizona Cardinals. Head Coach Adam Gase didn't say during his last press conference before the game that Tannehill would play against Tampa Bay, but it sure sounded like that would be the case. "We'll sit down and kind of talk through stuff," Gase said Tuesday. "I know what he's going to say already. He wants to get out there and get going because in his mind, these are important. Really, that's the mindset. Every quarterback I've ever been around that gets put in these situations, they want to be out there to play because they want to get that feel back of a real game because they know when that first game comes, they've got to be on. It can't be like, we're going to feel our way into the season."
Barefoot ball: Rookie tight end Mike Gesicki is far from the only Dolphins player who takes a turn at the Jugs machine to catch balls after practice, but he is the only one who's been doing it every time while standing barefoot. There's a simple explanation for it. "My cleats feel like I just jumped in a damn puddle," Gesicki said. "I just take my cleats off right after practice because my cleats are soaked." For Gesicki, training camp in South Florida is quite the change from growing up in New Jersey and playing at Penn State. "Yes, when I go to Penn State," Gesicki observed, "you're not taking your shoes off in November."
Uniform tales: Vice Chairman/CEO Tom Garfinkel revealed the Dolphins' uniform schedule for the team's home games in 2018, and it includes four games with white jerseys, two with aqua jerseys and two with the throwback uniforms. The Dolphins will be wearing white jerseys for their first four home games — against Tennessee (Week 1), Oakland (Week 3), Chicago (Week 6) and Detroit (Week 7). They will wear aqua jerseys with white pants for the Week 9 game against the Jets and all-aqua uniforms for the Week 16 against the Jacksonville Jaguars, which is scheduled for Dec. 22 or 23. The throwback uniforms will appear in consecutive weeks, against the Buffalo Bills on Dec. 2 and against the New England Patriots on Dec. 9.
TV Info: The Dolphins-Buccaneers game will be shown live on WFOR-TV in South Florida, with Dick Stockton, Nat Moore and Bob Griese calling the action. The broadcast will be replayed on NFL Network on Saturday at 6:30 a.m. and Tuesday, Aug. 14 at 4 a.m. Fans also can watch live out-of-market preseason games and replays of every game as part of the NFL Game Pass package. **Click here for more information.**