Jarvis Landry's eight catches in the first game against the New England Patriots is tied for his second-highest total this season, and he did that even though the Patriots really wanted to make him a non-factor.
The proof of that assertion came courtesy of NFL Network, which wired Patriots coach Bill Belichick for that game. Among some of the most telling comments Belichick made that day was this one: "It's obviously a Landry game. We've got to do a good job on him."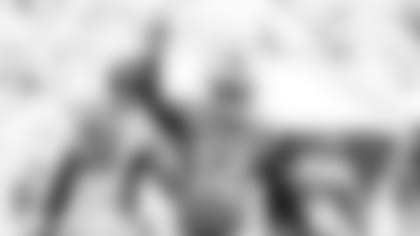 Landry had 70 yards on those eight catches against New England on Nov. 26. He also had eight catches against the Atlanta Falcons on Oct. 15, with his season high coming in the opener against the Chargers on Sept. 17 when he had 13 receptions.
Head Coach Adam Gase said Landry getting a lot of attention isn't exactly new.
"It's not breaking news to anybody that I'm pretty sure I know who most teams try to take away on offense," Gase said. "You just try to make it hard on them. Try to keep Jarvis doing the things he does well, but at the same time don't make him a sitting duck. We're just going to keep trying to find ways to get him the ball and getting into his hands quickly so he can make some plays after he catches the ball."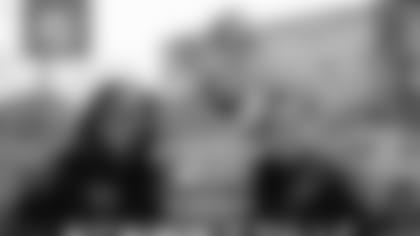 Stills sets example: One day after Kenny Stills was announced as the Dolphins nominee for the Walter Payton Man of the Year award for his community work, offensive coordinator Clyde Christensen praised Stills for what he does off the field around the team. "He's becoming a well-rounded good worker," Christensen said. "He's turning into a heck of a pro and when you say, you want to get better? Watch Kenny Stills. Watch how he works. Watch how he takes care of his body. Watch what he does on Tuesday, on off days, watch what he does after practice, watch him during practice. He's becoming that kind of guy. It's been fun to watch. He's turned into a really fine receiver." With 733 receiving yards in 12 games, Stills is on pace to finish with 977 yards, which would top his career high of 931 set in 2014 when he was with the New Orleans Saints.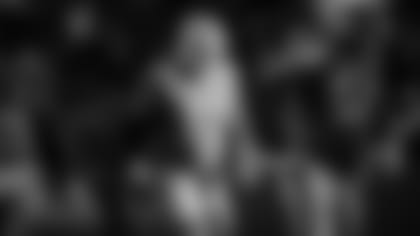 O-line observations: The Dolphins appear headed for a third consecutive game with Jesse Davis starting at right guard and Sam Young starting at right tackle, and Gase said the whole offensive line is building more chemistry as the weeks go by. "This is the closest we've had to chemistry since we've had in awhile," Gase said. "That's been key for us, just those guys working together." Left tackle Laremy Tunsil and center Mike Pouncey are the only two Dolphins offensive linemen who have started every game this season.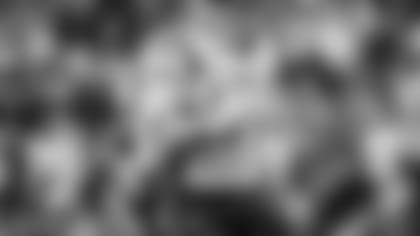 The Gronk factor: It became official two days ago that the Dolphins would not have to face perennial Pro Bowl tight end Rob Gronkowski on Monday night after his appeal of a one-game suspension was denied. While there is no doubt a benefit to Gronkowski not playing — he had two touchdown catches in the Nov. 26 game at Gillette Stadium — that doesn't mean everything will be simple for the Dolphins defense. "Obviously he's a great player," defensive coordinator Matt Burke said. "If he's playing, you know they're going to throw him the ball. Taking him off the field lessens some of the matchup issues you have, but the flip side is it creates a little bit more uncertainty." In Gronkowski's absence, former Colts starter Dwayne Allen will take his place in the starting lineup.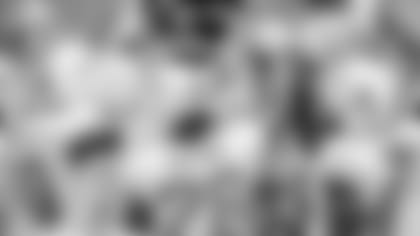 Verner's veteran savvy: Cornerback Alterraun Verner got his most extensive action of the season against the Denver Broncos after he came in for starter Cordrea Tankersley, and he could again be asked to play a big role with Tankersley missing the first two days of practice this week. Verner played 46 snaps against the Broncos and was credited with one tackle and one pass defensed. "He did a really good," Burke said. "He's an ultimate pro. There's been times during the season where we've kind of told him, hey, you might be up this time or you might be doing this and he didn't get to play. And he's been steady through the whole thing. He prepares like a pro. He's always ready to play."