What is your favorite win over the Patriots?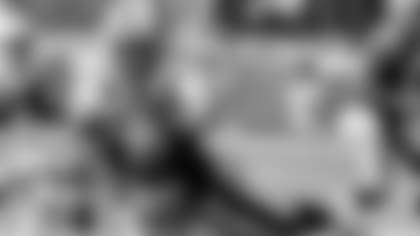 Michael Brothers, sheddawgs.com
One of my favorite wins over the Patriots was the 2006 game where we shut out the Pats, 21-0. It was so awesome watching Jason Taylor lead our defense in absolutely terrorizing Tom Brady all day! Holding Brady to well under 100 yards and seeing him yanked in the fourth quarter was fun to watch. A Pats fan happened to be talking a lot of smack the week before in the shed where we watch the games so it was extra special to rub it in after the win.
Dave Buchler, Finatics.com
Without question, my favorite win over the Patriots is the 2008 Wildcat game at Foxboro. I have that game on my iPad and I must have watched it in its entirety at least 50 times. Every time I watch it, I still let out a cheer on a great play.
Lisa Johnson, OurTurf Football
My favorite win over New England was Sept. 4, 1994 in the season opener. Dan Marino, fresh off his Achilles injury, threw a fourth-and-one touchdown pass to Irving Fryar to seal the victory for the Dolphins. To watch that ball (which was perfectly thrown) hit Fryar in stride was just incredible.
Ron Weiss, Ron's Word Of Miami Dolphins
My favorite game was the 1994 season opener. It was the game that Marino come back against the Patriots after missing most the 1993 season with an Achilles injury. Marino struggled in the preseason but came out strong against the Pats, throwing five touchdowns on a muddy field. I called it "opening day bombs away."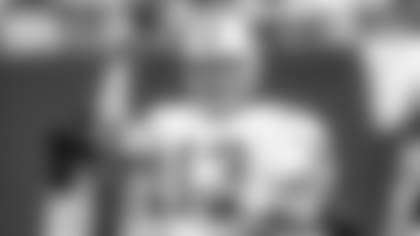 Kevin Nogle, The Phinsider
With 104 head-to-head match ups between the two teams, there are plenty of options when it comes to my favorite Dolphins victory over the Patriots. The Michael Thomas game is definitely up there, having been in the stadium for it and having never heard that place as loud as it was when that pick was made. The Wildcat game definitely is up there because it was so much fun to see Bill Belichick have no idea what to do. But, I think the best Dolphins win over New England was the 1994 return of Dan Marino. Everyone was worried about the quarterback's Achilles after he missed most of 1993. In Week 1, Marino came out and threw for 473 yards with five touchdowns against New England, who had Drew Bledsoe throw for 421 yards with four touchdowns. It was a great shootout performance from both quarterbacks and Marino was just amazing that day.
My favorite win over the Patriots was the game in September 2008 when the Dolphins unleashed the Wildcat and destroyed the Patriots, 38-13, at their home stadium. Miami was coming off the infamous 1-15 season under Cam Cameron and new Head Coach Tony Sparano had started his tenure by going 0-2. The Patriots, on the other hand, were coming off their 18-1 season and were 2-0 so far that year. But it turned out that Sparano had an ace up his sleeve with the new Wildcat offense and Miami ran all over the Patriots, who had no answer for the new system. It sill warms my heart to think of that victory.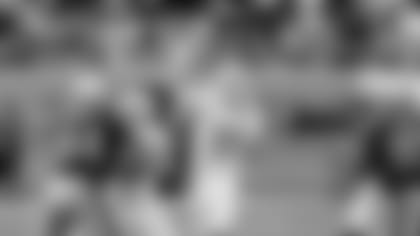 Carl Leone, Bitchin' Dave's
I saw quite a few Pats-Dolphin games in my career as a Dol-Fan. Most memorable?? That's a tough call but since I got to pick one, I will go with Dec. 15, 2013 as we turned the tables on them. Usually, Brady would lead them to victory or their defense would make a big play and turn the tide. But in this game, Ryan Tannehill threw a late TD pass with 1:15 left and Brady then drove them down the field and had a first-and-10 at our 19-yard line with 27 seconds left. On third-and-five from our 14, safety Michael Thomas stepped in front of a Brady pass and picked him off. The amazing thing about that play was that we had just picked Thomas off the street to fill in on an injury-plagued secondary. He actually broke off his primary receiver and moved in to his right to pick off the game winner with 7 seconds left. The stunned look on Brady's face was priceless.
Brian Miller, Phinphanatic.com
The Dolphins and Patriots have had a long history and many of the games have been memorable but to me the one that stands out the most is the October home game in 2002. I was at this game, my first time seeing the Dolphins and Patriots play. Jay Fiedler threw two touchdowns, but it was Ricky Williams and his 105 yards on the ground that impressed me. Tom Brady was still young and Jason Taylor sacked him twice while Patrick Surtain and Sam Madison both intercepted him. The four-hour drive back home was awesome with that victory!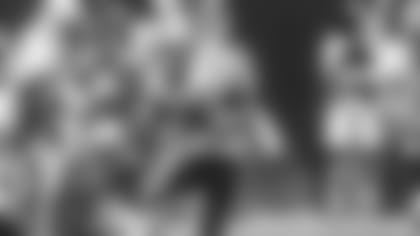 Mike Oliva, DolphinsTalk.com
My favorite win over the Patriots was the Dec. 24, 2000 game in New England. It was the greatest Christmas gift I got that year watching the Dolphins win the division on Christmas Eve. The fourth-quarter Dolphins comeback in that game to not only win the game but clinch the AFC East Title was amazing and it definitely made the Christmas Holiday even better that year.
Paul L Picken Jr., On The FinSide
For me, any time you can beat the Pats twice in the same game AND have it advance you to the playoffs on Christmas Eve is an absolute no-brainer. I was at the game on Dec. 24, 2000, and the fact that both teams went into the locker room following the game and the Dolphins clinching a playoff berth was nail biting. Seeing the fans celebrate that they were going to get their chance to win (again) only to get beat - again - on Christmas Eve was absolutely magical.
Nate "Igor" Smith, DolFns NYC
Dolfans NYC's first official year as a club was 2009. During the magical Wildcat season of 2008, our small group of Dol-Fans moved from a bar called The Hairy Monk that had been overtaken by Patriots fans to our first home Third and Long. In week 13 of 2009, the Dolphins kicked a field goal to put the Dolphins up 21-20 with a minute to go. Everyone knew that Tom Brady was going to take them down the field for a last second victory, but not that week. Channing Crowder picked him off with 35 seconds left and our entire group of fans marched down to the Hairy Monk and celebrated with a round of drinks in enemy territory.