That's what Hialeah-Miami Lakes football coach Tyronn Johnson remembers most vividly from his team's visit to a Dolphins practice last June.
There indeed were a lot of smiles that day, just like all those other days throughout the spring and summer when the Dolphins would bring high school and youth football players from Dade and Broward County to watch them work out.
The kids not only got an up-close and personal view of their favorites practicing, they got the chance to interact with Dolphins players, get words of wisdom about football and about life, and of course get autographs.
For the Dolphins, it was all about connecting with the young players in the South Florida community, but it also was just one facet of a commitment to youth and high school football.
That commitment is far-reaching, from promoting high school football to helping out the University of Miami Countywide Concussion Care High School Program to funding instruction for coaches to learn proper technique.
"We want to develop a program that is a model that we can take across into other communities," Dolphins President and CEO Tom Garfinkel said. "I think first of all we want to promote the game of football. I love the game of football. It has been influential in my life and a lot of people's lives. It has created a lot of great men in society from the lessons that they learned. So, we want to promote the game of football and we want to keep the game safe. We want to keep it safe for the people that are playing, make it even more safe and promote the disciplines and the things that keep it safe."
The Hialeah-Miami Lakes High School football team was just one of 44 to visit the Baptist Health Training Facility at Nova Southeastern University in 2017, with a total of more than 1,400 players getting the chance for a close-up view at a Dolphins practice.
The idea to bring high school and youth players to practice was initated by Head Coach Adam Gase.
We started kicking some ideas around of, what can we do? What can we do to help? What can we do to encourage kids that this is a great sport and there is something about when you're a part of a team? It's not all about the individual," Gase said "There is something about when you have that family feel. We felt like this was something we could do to really help, especially really young kids, but high school kids as well. You realize NFL players do exactly what we have to do every day. I think that's cool for kids to see.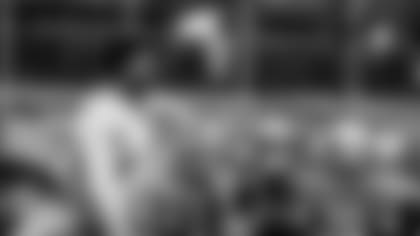 "I know the players enjoy it. I didn't really realize when we first started doing this how much of an effect it would have on our guys. Our guys stay out and talk to a lot of these kids. This spring, I've said it before, the energy level was completely different than anything I've been around. I think our guys took it to a different level because they knew a lot of those kids may never get to see them play live on Sundays. With them being able to watch them practice, eyes are on them and they want to perform and they want to do well."
The chance to watch professionals go through practice clearly was an eye-opening experience for youth and high school players alike.
"I thought it was an awesome experience for my players to be able to be on site as they're practicing, be that close to see those guys and the coaches, so close up front and personal as opposed to seeing them at the games, whether they're in the stands or on TV," Johnson said. "They also got a chance to get autographs. Some of the guys and the coaches were talking to some of the kids about choices.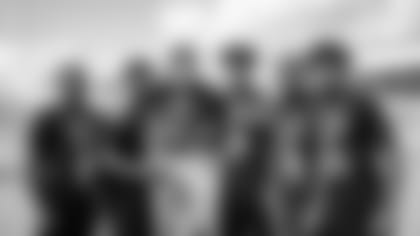 "The two things (that stood out for me) were being able to be out there on the practice facilities while they were outside practicing and we separated them by position groups. Then I saw a lot of teeth, a lot of teeth, kids just pointing at their particular players. That's what I remember from it, seeing their faces while they're watching the Dolphins players participate in practice. To look at that, that was the moment for me, seeing the smiles on their faces."
Among the youth teams to attend practice in 2017 was the Liberty City Optimist Club, a program started about 20 years ago by well-known South Florida personality Luther Campbell, who said he had a conversation with Gase where he praised him for "opening a lot of doors."
"I think it's great what they're doing, from the all-star games to bringing the kids out to practice, letting them interact with the players as well as the coaches and not just sit in the stands like they used to do back in the day," Campbell said. "Our organization was fortunate enough to participate in the early part of the year when Coach invited kids out. It just did a world of difference. You could see the difference on their face when they came back. … When they invite kids to stand on the field in preseason games for the national anthem, that's a beautiful experience because a lot of times people don't realize that there's a lot of kids from South Florida that play in the NFL and every time our kids go out to the field, they know somebody. They know one of the guys, one of the kids. It inspires those kids to want to do better in class and in school. We love it. We love the interaction and the openness of the Miami Dolphins to our program."
PROMOTING HIGH SCHOOL FOOTBALL
Throughout the fall, the Dolphins took "The Audible" on the road on Fridays, broadcasting the 30-minute interactive Internet show from the site of a high school game. "The Audible: Football Fridays" featured Dolphins alumni Kim Bokamper and Joe Rose and showcased a premier game in either Dade or Broward County.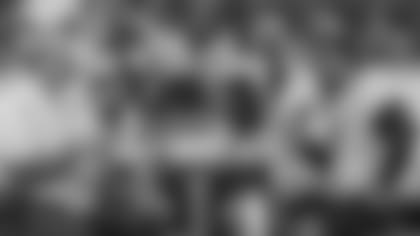 The Dolphins took things a step further by collaborating with Facebook and ASBN to become the first NFL team to live stream high school football games on the social platform.
"We got great responses from the schools," Rose said. "They thought it was pretty cool. We brought out all the bells and whistles and all the Dolphins stuff and went out there. They knew it was kind of a big deal. I thought it was really cool. I had a lot of people thank us (and say), 'Hey, it's a great game, I hope you're going to be able to come to our game. We've got a big game too.' I thought it was really good. We were going to the best games and getting a chance to be out there. I thought that was pretty cool. That was good. The reaction was really, really positive. High school football is so good down here and it doesn't get the coverage like it probably should. I really like the Friday (show) and the Dolphins being behind it means a lot. Just those kids seeing that logo knowing something is out there and the highest level of professional football is pretty cool."
Adding to the excitement for the high school players involved in those games were the appearances by Dolphins players, whether it be Ndamukong Suh or Kenny Stills. Miami Dolphins cheerleaders also traveled to each contest to support the teams.
"For a lot of these kids, when they see guys that they see on TV on Sunday coming to their game, it's unbelievable," Rose said. "For a big 300-pound high school kid to see a 300-pound Ndamukong Suh or a fast sprinter that's a wide receiver at a certain high school to see Kenny Stills, the impact of that and being able to talk to them when they come out to practice or they go out and watch them at a game (and say), 'I've been there. I've done what you're doing,' and it means a lot to those kids. It really, really does. When they see those guys out there and their parents see them and the schools see them, man, that's strong stuff."
Beyond showcasing a game every Friday, the Dolphins and the Ross Initiative in Sports for Equality (RISE) also recognized every week players, coaches, teams and even youth league team moms, with winners honored on the field at Hard Rock Stadium during each Dolphins game.
In partnership with USA Football, the Dolphins funded coaching certifications for the Heads Up Football program prior to the start of spring football practices across South Florida.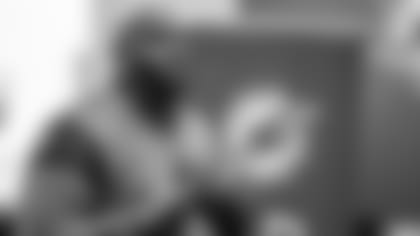 The Dolphins conducted training sessions at the Baptist Health Training Facility at Nova Southeastern University in April.
"The Miami Dolphins have been a huge help with Heads Up Football throughout the South Florida area working with Miami-Dade schools and Broward County schools," said USA Football Scholastic Partnerships and Engagement Manager Ed Passino. "Working through their funding, their partnership, we were able to bring Heads Up Football to both of those huge school districts. What that entails, we did a few in-person trainings with both school districts and through their funding, coaches were able to get Heads Up Football certified through NFHS (the National Federation of State High School Associations) as well, which is where the certification comes. (It was a) great help in breaking down some barriers with those two school districts and bringing Heads Up Football to the football coaches.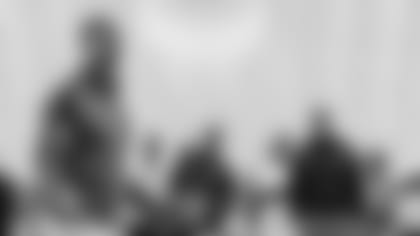 "It's hugely significant to really have that kind of support because it draws everything together in that community. It's the Miami Dolphins showing their support for high school coaches, saying, 'Hey, you know what? We're partners with USA Football and we believe.' It's really significant in bringing everything together and showing the support that they have to the high school coaching community."
The Dolphins announced in July they would be sponsoring the University of Miami Countywide Concussion Care High School Program for Miami-Dade County Public Schools.
The Miami Dolphins Foundation, through its Youth Programs platform, partnered with the UM Sports Medicine Institute and KiDZ Neuroscience Center at the Miami Project to Cure Paralysis and sponsored baseline concussion testing for more than 15,000 Miami-Dade student-athletes in all sports.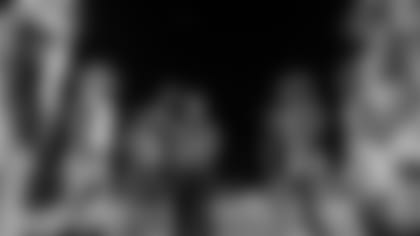 "It really sets the standard of every athlete that plays a high school sport to have a concussion management protocol," said Gillian Hotz, Ph.D., director of the concussion program at the University of Miami Sports Medicine Institute. "It really starts with educating everybody around the player. We really are so happy about the opportunity to partner this year with the Miami Dolphins Foundation. It's really giving us the opportunity to expand what we've done in the past and really hit every public high school."
Every public high school. Every private high school. Every youth team.
The Dolphins tried to make an impact on football players at every level in 2017, going above and beyond in trying to help out, trying to connect, trying to promote.
The commitment to youth and high school football has never been stronger for the Miami Dolphins. The proof is everywhere.