With free agency now well under way and Pro Days going on around the country, dolphins.com continues its series of draft previews with the quarterback position.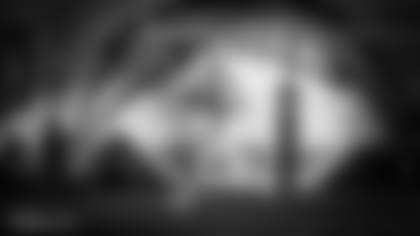 The Dolphins made a couple of signings at the position, but the biggest news here remains the expected return for Ryan Tannehill after he missed the entire 2017 season because of a knee injury.
The Dolphins are hoping Tannehill can pick up where he left off during his impressive 2016 season.
The team signed 2012 Denver Broncos second-round pick Brock Osweiler as a free agent to provide depth after re-signing David Fales, who ended last season on the Dolphins roster and saw significant action in the season finale against the Buffalo Bills. Brandon Doughty, who spent the past two seasons on the practice squad, also is on the roster.
Veterans Jay Cutler and Matt Moore both remain free agents.
THE TOP PROSPECTS AT THE POSITION
Sam Darnold, 6-3, 220, USC — Darnold entered the draft as a redshirt sophomore and is considered the front-runner to be the first overall selection in the 2018 draft. A first-team All-Pac-12 selection in 2017, Darnold passed for 4,143 yards with 26 touchdowns and 13 interceptions. Darnold has prototypical physical attributes to go along with great intangibles.
Josh Rosen, 6-3, 220, UCLA — Rosen earned second-team All-Pac-12 honors last fall when he passed for 3,756 yards with 26 touchdowns and 10 picks. A former youth tennis star, Rosen is considered the most physically ready quarterback prospect, and although his leadership skills have been questioned, his college teammates at the combine all spoke highly of him.
Josh Allen, 6-4, 233, Wyoming — What jumps out about Allen is the arm strength, which was in full display at the combine when he unleashed an 84-yard throw during passing drills. Allen also has great size for the position, but he'll have to overcome concerns about his accuracy after finishing his two seasons as a collegiate starter with completion percentages of 56.0 and 56.3.
Baker Mayfield, 6-1, 220, Oklahoma — The 2017 Heisman Trophy winner, Mayfield doesn't have prototypical attributes for the NFL quarterback position, but there is no denying his playmaking ability. He completed over 70 percent of his passes each of the past two seasons with 83 touchdowns and only 14 interceptions. Mayfield isn't shy about showing his emotions on the field, which some view as a negative and others as a positive.
Mason Rudolph, 6-4, 230, Oklahoma State — A four-year starter at OSU, Rudolph finished the 2017 regular season with the most passing yards in the FBS ranks with 4,553 and ended with 37 touchdown passes and nine interceptions. Rudolph has great physical attributes, but there could be a learning curve after operating in an up-tempo spread passing attack in college.
Lamar Jackson, Louisville — The 2016 Heisman winner has a lot of Michael Vick characteristics with his electric speed and tremendous arm, but there are questions about his accuracy.
Mike White, Western Kentucky — Doughty's successor at WKU and one of his closest friends, White has good size and a good enough arm that he once was considered a good baseball prospect as a high school pitcher.
Luke Falk, Washington State — Falk ended his collegiate career among the top 10 in NCAA history in passing yards, touchdowns and total offense, but he operated out of the shotgun in college and will have to learn NFL offenses.