With free agency now well under way and Pro Days going on around the country, dolphins.com begins a series of draft previews with the tight end position.
The Dolphins currently have three tight ends on their roster after they released veteran Julius Thomas last week.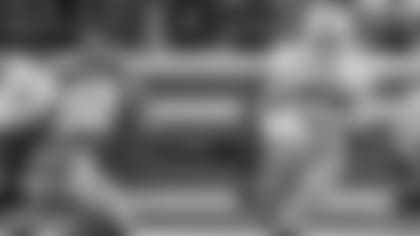 MarQueis Gray started seven games in two-tight end formations in 2016 before playing in every game with no starts last season, Thomas Duarte began the last two seasons on the practice squad before being promoted to the active roster, and A.J. Derby was a 2017 midseason acquisition who has shown intriguing potential.
Veteran Anthony Fasano became an unrestricted free agent March 14 after signing a one-year contract last spring, but he told reporters the day after the end of the 2017 season that he was contemplating retirement.
JOHN CONGEMI'S TOP FIVE PROSPECTS AT THE POSITION
1. Hayden Hurst, 6-4, 250, South Carolina — Hurst's emergence as the top tight end prospect in the draft is all the more impressive when you consider he spent 2.5 years in the Pittsburgh Pirates organization after being a 17th-round selection in the 2012 Major League Baseball draft. Hurst walked on at South Carolina in 2015 and began as a wide receiver before making the switch to tight end. He earned first-team All-SEC honors in 2017 after catching 44 passes for 559 yards and three touchdowns.
2. Dallas Goedert, 6-5, 260, South Dakota State — Yes, Goedert was named after the Cowboys because his father was a big fan, though he became a Packers fan after his mother remarried (yes, his stepfather is a Green Bay fan). Goedert's standing as a top draft prospect is remarkable given that he was a no-star recruit in high school and decided to walk on at South Dakota State. He was an FCS All-American the past two years, catching 72 passes for 1,111 yards and seven touchdowns in 2017. His receiving yardage total was the highest of any Division I tight end in the country.
3. Mike Gesicki, 6-5, 242, Penn State — Before his impressive performance at the 2018 combine, Gesicki put up big numbers at Penn State even though he was overshadowed by running back Saquon Barkley. Gesicki ended his collegiate career with 129 receptions, 1,481 yards and 15 touchdowns, all school records for a tight end. He was one of three finalists for the Mackey Award in 2017 when he had 48 catches for 679 yards and five touchdowns.
4. Durham Smythe, 6-5, 253, Notre Dame — This is a prospect who shouldn't be judged by his college stats because of the Fighting Irish's inconsistent passing game. Smythe had only 15 receptions last season, though he was viewed as a good enough prospect to be invited to the Senior Bowl. Smythe is hoping to become the fifth Notre Dame tight end drafted this decade after Kyle Rudolph (2011), Tyler Eifert (2013), Troy Niklas (2014) and Ben Koyack (2015).
5. Ryan Izzo, 6-4, 245, Florida State — Like Smythe, Izzo didn't put up big numbers in college, catching between 14 and 19 passes each of his three seasons at Florida State. Izzo, who came out early for the draft, did perform well against top competition in 2017. He had three catches in the opener against Alabama, the most allowed to a tight end all season by the national champion, he set a career high with four catches against Miami, had a 60-yard touchdown against Clemson, and set a new career high with six catches against Southern Miss in the Independence Bowl.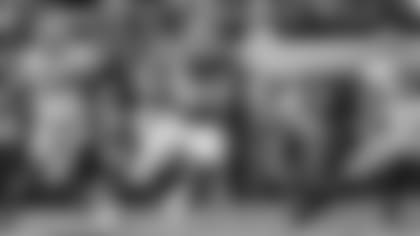 Mark Andrews, Oklahoma — Andrews won the Mackey Award last year when he caught 62 passes for 958 yards and eight touchdowns.
Troy Fumagalli, Wisconsin — Fumagalli, who has only nine fingers, was a first-team All-Big Ten selection in 2017 when he had 43 receptions for 516 yards and four touchdowns.
Christopher Herndon, Miami (Fla.) — Herndon had a productive 2017 season with the Hurricanes (40 catches, 477 yards, 4 touchdowns) before it was cut short by a torn MCL sustained against Pittsburgh the day after Thanksgiving.