1) Dolphins Play A Complete Game -The Miami Dolphins played their best 30 minutes of football in the first half and continued to make game changing plays in the second half against the Patriots. The 27-20 win on Monday Night Football had a dominating feel throughout as both sides of the ball complemented each other by forcing multiple turnovers on defense and creating explosive plays on offense. The Dolphins D overwhelmed the powerful Patriots offense, and didn't allow a single conversion on third down, failing in eleven tries. That's the first time since 1991 that a Patriots offense failed to convert a third down opportunity. They also forced quarterback Tom Brady into two interceptions and just 24:06 in time of possession. Miami's O was balanced with solid offensive line play and was able to control the clock with 22 first downs and over 35 minutes of ball control.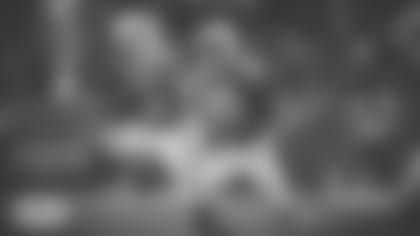 2) Howard's Heroics - Cornerback Xavien Howard has raised his level of play over the last two weeks, and completely took wide out Brandin Cooks out of the game. Howard shadowed Cooks all over the field, and limited the explosive receiver to just one reception for 38 yards. He also became the first player in Miami Dolphins history to record two interceptions in back-to-back games. The front seven and secondary played fast and physical all evening long, forcing Brady to check the ball down to his running backs nine straight times in the first half. Thirteen of Brady's 24 completions were caught by tight ends or running backs due to the constant pressure and tight coverage down the field.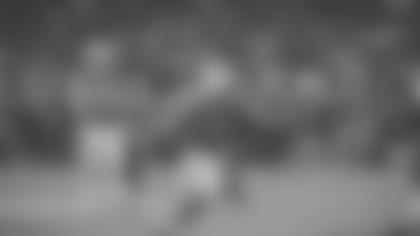 3) Drake Adds Explosiveness To Offense - Running back Kenyan Drake's presence has provided the Miami offense with big play opportunities on the ground and in the passing game. His 193 total yards against the New England defense led the Dolphins to victory and showcased his versatility. Drake had a long of 31 yards on the ground and added a long of 47 yards through the air. While Drake provided the spark on offense, the Miami defense was equally as impressive in preventing the Patriots offense from generating explosive plays, which has been a problem in the past when matching up against the Pats. The Patriot's longest rush on the game was 11 yards, while their longest pass play did not come until late in the fourth quarter. The Dolphins need to follow this blueprint when they travel to Buffalo next weekend in an all important AFC East matchup.