The displeasure was apparent in both the players and coaches. The Dolphins' defense only played a couple of series against Tampa Bay last Thursday, but it was wrapped in disappointment and frustration after the Bucs put together a long touchdown drive on their opening possession.
The biggest disappointment, though, was a lack of urgency. Much of the intensity defensive coordinator Matt Burke has seen on the practice field was simply not apparent. Even a few days later, Burke was still angry.
"We can coach technique, we can coach scheme, we can game plan better for a scheme that we're going to see, but to not just come out and line up, run, hit and play with some passion and aggression, that was the most disappointing to me," Burke said.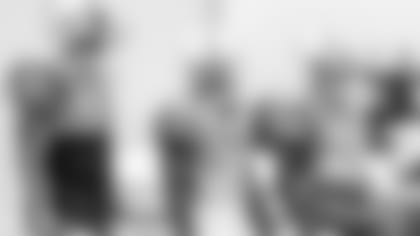 Needless to say he expects to see a much different defense tonight in Carolina against the Panthers. It had better be. The Panthers did a number on the Dolphins' defense last Nov. 13th, gaining a franchise record 548 yards in a 45-21 Monday night victory. I asked Burke about that game recently and he gave me one of those "please don't go there" looks. Tonight, in some ways, will serve as a measuring stick. How has this defense progressed since last season? How will the changes on defense, including two rookies starting tonight, affect the bottom line performance? Cam Newton passed for four touchdowns and ran for one in that game. While we don't know how long he'll play tonight, nor do we know how long we'll see the Dolphins' first team defense, their time together on the field should prove enlightening.
"Everything is a barometer," said Burke. "This time it's a different coordinator up there so the scheme isn't going to be exactly the same. I'm not going to look back to last year and what we did against them. I'm interested in how we respond now against a very talented team with some unique weapons."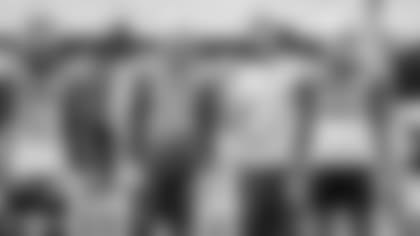 Said Coach Adam Gase: "this is really going to test our defense. Cam Newton is a hard, hard player to defend."
While it is too early for any conclusions based on an uninspired performance in early August, it's not too early to get a better feel for what this defense can be, what this defense should be.
"We have to play with a tougher mentality," said veteran defensive tackle Akeem Spence. "We know what you saw last week wasn't our best. We can't settle for being that defense."
With that in mind, here are five defensive players I'm going to be keying on in tonight's game: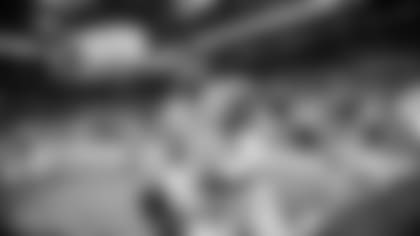 1. No. 1 pick Minkah Fitzpatrick: This is expected to be his first start as the nickel back and it could very well tell us plenty. Fitzpatrick has been just as advertised in training camp and that's encouraging. His versatility is one of the things that appealed most to the Dolphins and the fact that he earned this first-team promotion as the nickel back is a clear indicator of that versatility. I imagine he'll be isolated some on running back Christian McCaffrey and that should test Fitzpatrick in a variety of important ways.
2. No. 3 pick Jerome Baker: "All he did was make plays," is how Gase summed up the preseason debut of this speedy outside linebacker from Ohio State. It was enough to vault Baker into the starting defense this week in practice and the starting lineup tonight against the Panthers. If he continues what he has shown over the past three weeks, there will be no hesitation keeping him in the lineup. It's his job if he earns it and this Carolina offense will certainly make him earn it.
3. Middle linebacker Raekwon McMillan: He was in on 14 plays against the Bucs, but figures to get a lot more playing time against the Panthers. I can't emphasize enough how important McMillan is to the success of this defense and he would be wise to check out Panthers inside linebacker Luke Kuechly who is about as good as they come at McMillan's inside linebacker spot. McMillan admits there was some hesitation against the Bucs. "I was kind of thinking a little bit," he says. "I'm going to go out there and have fun." We'll see how much of a difference that makes.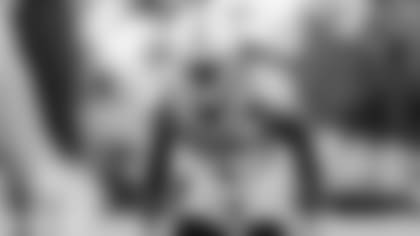 4. Cornerback Bobby McCain: A lot of shuffling went on this week in practice. Perhaps the most significant move was taking McCain from the slot and moving him to the outside, paving the way for Fitzpatrick to move inside. This wasn't initially the plan, but since none of the other young cornerbacks have taken the job, the Dolphins are going with the player in McCain they feel most comfortable with. It doesn't mean the move will be permanent, but it could very well trend that way with a strong preseason performance.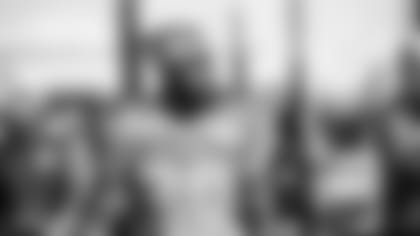 5. Safety Reshad Jones: Why would I be focusing on a Pro Bowl player in only the second preseason game? Because Jones didn't play last week against the Bucs and he was undoubtedly missed and because he serves as a stabilizing influence for the entire defense and it'll be interesting to see the difference he can make. Jones has been one of the most impressive players on the practice field this summer. I fully expect to see a continuation of that in the preseason games.
Of course, there's a lot to focus on as well with the Dolphins' offense, most notably quarterback Ryan Tannehill, who figures to play at least quarter. But it is the defense, with those two rookies starting, that comes in with the most questions. Tonight, we should start getting some answers.