Before there was Dan Marino, there was another No. 13 that played quarterback for the Miami Dolphins.
Quarterback of the defense.
And he was awfully good: MVP of Super Bowl VII good.
Jake Scott passed away Thursday at the way-too-young age of 75 and sadly we lose yet another important piece of that Perfect Team. In so many ways, he was the quarterback of that defense. You want tough? He played in Super Bowl VI against Dallas with a pair of broken wrists. Laughed about it afterward.
"No tougher man has ever lived," said former Dolphins defensive tackle Manny Fernandez.
If you haven't heard of Jakes Scott, if you don't remember the days when No. 13 stood deep in the secondary, always ready to pounce, always leading, then this is a moment to learn. But if you do remember Jake Scott, if you remember how valuable a player he was, if you were there during some of those wonderful sun-splashed days in the Orange Bowl, than this is a moment to reminisce.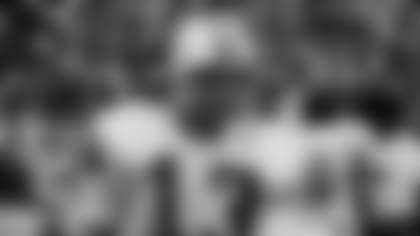 Jake Scott came to the Dolphins in 1970, a seventh-round pick who played his first professional season in Canada. It was Don Shula's first season as well and, not coincidentally, the first winning season for this then young franchise. Over the next six seasons with the Dolphins, Scott put together a remarkable run of excellence that included five straight Pro Bowl appearances. He intercepted 35 passes during that time and was also an elite punt returner. In his rookie season, he intercepted five passes and returned a punt for a touchdown. The next season he had five interceptions and the following season he was MVP of the Super Bowl victory over the Redskins with a pair of interceptions including a huge one in the fourth quarter. He also was outstanding in Super Bowl VIII against Minnesota, setting a Super Bowl record with two fumble recoveries.
But it wasn't just about statistics and personal accomplishments for this former University of Georgia player. It was the way he led, the manner in which he competed, the example he set, the smarts that were undeniable and, yes, the toughness that became his calling card. There are a lot of great safeties in this league today. But show me one team that has a pair like Scott and fellow All-Pro Dick Anderson. They were the perfect compliments for the No-Name defense, the perfect pair of safeties to play in the highly cerebral defense orchestrated by Bill Arnsparger.
The Jake Scott story can't be told without a look into Scott's relationship with Shula. Both were head strong individuals. Sometimes those heads would butt. Don't get me wrong. There was a deep mutual respect. Shula knew how rare a player Scott was. But Shula also demanded to do things his way and Scott, as talented as he was, wasn't always willing to conform to what was perceived as the norm. As we say today, he marched to a different beat and Shula wasn't always in lockstep with that beat.
Things unraveled in their relationship during the summer of 1976. It had something to do with a shoulder injury and Shula and Scott disagreeing on how it should be repaired. These were two very proud men, and neither would budge. Word has it there was a screaming match in the Dolphins locker room and soon after Scott was traded to the Washington Redskins where he would spend the final three years of his career, adding another 14 interceptions to an already impressive resume.
It would be years before Shula and Scott would speak again. For a long while, Scott kept as far away from the Dolphins as possible, choosing an almost recluse lifestyle in Hawaii, occasionally returning to Atlanta for some business, but generally living a laid back life filled with ocean breezes and happy hours, few people knowing about the things he had accomplished on the football field years earlier. And that's the way Jake Scott always wanted it.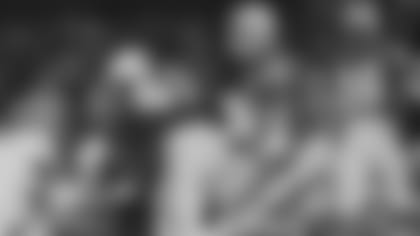 But, yes, Shula and Scott did reconnect back in 2010 at a memorabilia show in Virginia. They even posed for a few pictures together. Shared a few laughs. Buried the proverbial hatchet.
"The hell with it," Scott said, "it had been too many years. No use holding a grudge with Shula for 112 years."
As much as Shula never forgets, he was also more than willing to move on. I remember seeing him grip Scott's hand once, looking up at his first prize No. 13 and smiling. "One hell of a player," he said with so much padmiration. 
And now sadly they are both gone, Shula passing away earlier this year at 90 years old. I'm glad they had a chance to make amends. I'm glad because there were too many wonderful memories and remarkable accomplishments to let it fester to the end of their lives. After all, they were so much alike. Intense. Proud. Highly motivated. Stubborn. Tough-minded. For six wonderful years they made it work in a way that meant everything to the success of this franchise.
No, Jake Scott won't go down as the most famous No. 13 in team history. But he was a special player in his own right and a player who was as unique as he was talented. May he rest in peace.