Stephen Ross understands and embraces the enormity of his role as owner of the Miami Dolphins. He gets it that it's more than just about football, that it has so much to do with giving back to the community, with helping those less fortunate and with creating a path for others to follow.
"Owning the Dolphins is like owning a utility company," Ross says. "It impacts an entire community. I'm so proud we have been able to impact South Florida way beyond football."
His efforts have not gone unnoticed. Today at the Dolphins Kickoff Luncheon, Ross will be inducted into the National Football Foundation Leadership Hall of Fame, a prestigious honor that salutes, among other things, Ross' unyielding support of education, health and youth football.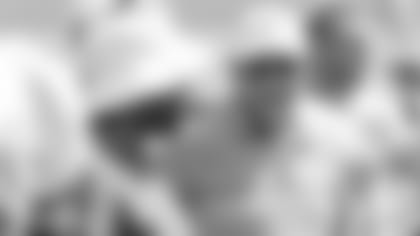 Think of what Ross has accomplished in this community over the 10 years he has owned the Dolphins. 
How he has been a driving force behind the Dolphins Cancer Challenge, helping raise more than $32 million for cancer research. 
How he has been a major proponent of the Junior Dolphins Program, in 2018 alone educating more than 22,000 people, including coaches, parents and children, on the health and safety of football.
How he created RISE, The Ross Initiative in Sports for Equality, designed to serve as a vehicle to help use the unifying power of sports to advance race relations everywhere.
How he has devoted so much to so many worthy charities and how the Dolphins stand at the front of the line when it comes to helping local high schools or families in need of assistance. Every day in training camp a different high school or high schools attended practice and you could see on the faces of these young athletes what it meant to be there.
"When I bought the team I realized the responsibility of an owner was to enhance the community and what a team means to the community," Ross said. "That's what I've tried to do."
Ross is clearly honored to be receiving this recognition today, the 12th inductee into the National Football Foundation Leadership Hall of Fame. He is honored because of what it means and what it represents. "It's a very prestigious organization," Ross said.
It is an organization that has a chairman in Archie Manning who has a lot of respect for Ross and the impact he has had on the South Florida community.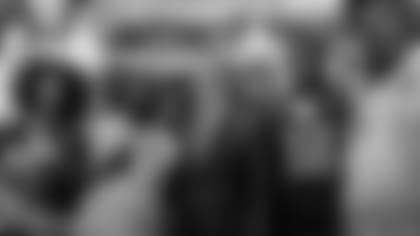 "He clearly has defined himself as a leader whose life deserves to be emulated," Manning said of Ross. "We are extremely proud to add his name to the esteemed list of inductees in the NFL Leadership Hall of Fame."
See, it isn't just one charity or cause that makes Steven Ross so special. It is many charities and many causes that separate him from so many others. It is simply a desire to give back.
Said Ross: "I'm trying to make a difference in the world and I'm committed to helping make the future a better place for all of us."