The Dolphins got some big plays in the running game and a couple of interceptions on defense, but the inability to get into the end zone until the final minute proved costly against the Carolina Panthers on Friday.
The Dolphins were limited to four field goals, three by Jason Sanders and one by Greg Joseph, when they dropped a 27-20 decision at Bank of America Stadium.
Miami's only touchdown came when Bryce Petty, the fourth quarterback to see action for the Dolphins, scrambled from 15 yards out with 29 seconds left, completing the play by diving into the end zone. It completed an impressive 73-yard drive for Petty, who also led a touchdown drive in the preseason opener against the Tampa Bay Buccaneers.
Jeremy Langford ran it in for the two-point conversion following Petty's touchdown.
Kenyan Drake had a 34-yard run in the first half and Buddy Howell added a 31-yard gain the fourth quarter for the offense, while Xavien Howard and Maurice Smith each had an interception.
The Dolphins had a first-and-goal at the 9-yard line after the Howard interception and a first-and-10 at the Carolina 12 after Smith's interception, but they were forced to settle for two short field goals. The Dolphins were 0-for-3 in the red zone before Petty's touchdown.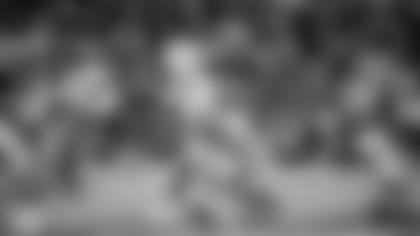 Another big highlight for the Dolphins was the performance of veteran defensive end Robert Quinn, who sacked Cam Newton twice in the first half, including one on third down to stop a drive.
Ryan Tannehill played five series and completed 14 of 17 passes for 100 yards with no touchdowns and no interceptions. He had a passer rating of 91.2.
Brock Osweiler was 10-for-13 for 68 yards, while David Fales went 1-for-6. Petty was 5-for-6 for 58 yards.
The night didn't start off well for the defense, which allowed a 71-yard touchdown run by Christian McCaffrey on Carolina's second offensive snap, but there were plenty of highlights for the starters.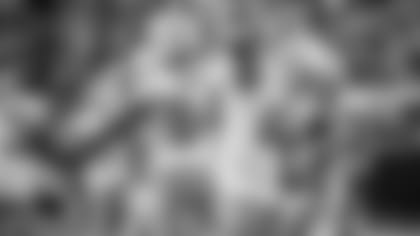 Defensive tackle Davon Godchaux sacked Newton when Carolina went for a two-point conversion following McCaffrey's touchdown.
Linebacker Raekwon McMillan also dropped McCaffrey for a 2-yard loss after perfectly reading a screen pass.
Carolina also scored on a 27-yard pass from Newton to rookie tight end Lee Thomas that gave the Panthers a 13-9 lead going into halftime. They also scored with 3-yard runs by Cameron Artis-Payne and Elijah Hood in the fourth quarter.
Second-year safety Maurice Smith also had a good night. He dropped running back Mike Anderson for a 2-yard loss in the third quarter, stopped Thomas one yard short on a third-down play, and then came up with an interception after safety Trae Elston's hit jarred the ball loose from the receiver.
Defensive end Charles Harris had the Dolphins' third sack in the third quarter.
Joseph, who kicked a 48-yard field goal in the preseason opener, made a 54-yard field goal in the first half to cap a drive highlighted by Drake's impressive 34-yard run when he started left before quickly stopping and changing direction in front of a Carolina defender.
Sanders was 3-for-3 on field goal attempts.
Rookie third-round pick Jerome Baker was in the starting lineup as he joined Kiko Alonso and McMillan as the starting linebackers.
Gesicki made a second consecutive start at tight end Friday.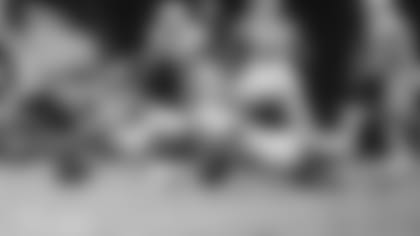 Safety Reshad Jones and defensive end Cameron Wake returned to the lineup after sitting out the game against Tampa Bay.
Running back Frank Gore was given the night off for a second consecutive game.
Defensive lineman Kendall Langford, who was signed Tuesday, saw playing time with the first-team defense late in the first quarter.
Among the Dolphins who did not play were wide receivers Kenny Stills and DeVante Parker, running back Kalen Ballage, linebacker Mike Hull, tight end MarQueis Gray, defensive end William Hayes and defensive tackle Jordan Phillips.