The Dolphins already have lost one of their two leading sack producers from a year ago and the other has been given permission to seek a trade for himself, but Head Coach Brian Flores certainly doesn't sound like someone overly worried about his pass rush.
And the numbers suggest this shouldn't be something over which Dolphins fan lose a lot of sleep.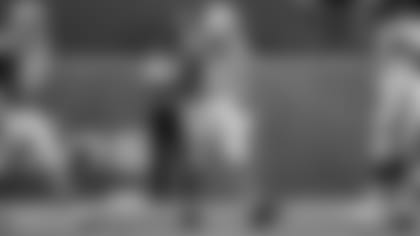 As the de facto defensive coordinator of the New England Patriots last season, Flores oversaw a defense that produced 30 sacks, with the top two statistical leaders (Trey Flowers and Deatrich Wise) combining for 12.
The 2018 Dolphins also finished with 30 sacks, with Cameron Wake and **Robert Quinn** combining for 12.5.
So there's reason to believe the Dolphins will find a way to get to the quarterback in 2019 even with Wake now a member of the Tennessee Titans and even if Quinn ends up leaving via trade.
"There's a lot of ways to rush the passer, whether it's scheme, whether it's winning one-on-one matchups, whether it's blitzing secondary players, whether it's blitzing linebackers, corners," Flores said Tuesday from the owners meetings in Arizona. "There's a few different ways to rush the passer. I don't want to get caught into it's gotta be one guy or two guys. I think that's kind of limiting defensively what you can do. It's kind of a limited viewpoint. There's some other ways to rush the passer.
"The big thing is getting the guys in the building, seeing how much they can retain and handle schematically and we'll take it from there."
Given his status as a first-round pick in the 2017 draft, Harris clearly will be attracting a lot of attention heading into the season.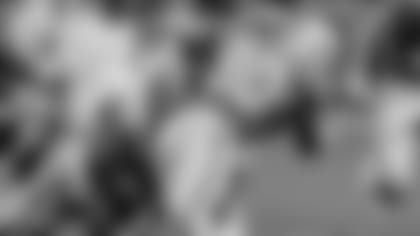 "He's got size, he's got speed, he's got athleticism, he plays hard, does a lot of things that we like as a staff," Flores said. "He's an interesting player on our team. I'm excited to see him when the team reports. I'm excited to work with him."
Flores will get his first chance to work with Harris when the entire team reports to the Baptist Health Training Facility at Nova Southeastern University for the start of the offseason program Monday.
Flores said he was looking forward to working with Harris to try to develop him as a player, something he said applied to every player on the roster.
In his first two seasons with the Dolphins, Harris had three sacks in 27 games, but Flores likes his potential.
"Everyone's timetable is a little bit different," Flores said. "I've seen it time and time again with players that I've had. That's the reality of this league."