New Dolphins Head Coach Brian Flores is eager to set a solid foundation for his team, and he took his first steps in that direction Monday with the start of the offseason program.
The Dolphins were among eight teams around the NFL that began Phase One of the offseason program under new head coaches, and Flores was happy with what was accomplished on that first day.
"There was a lot of excitement in the building today and in this room when we had the guys back in here," Flores said. "The coaches were excited, the players were excited, I was excited. I think we got off to a good start as far as talking about the things we want to do and our goals here moving forward. I thought it was a really good start."
Phase One, the first of three phases in the offseason program, consists of strength and conditioning and rehabilitation work. But Flores said it's an important phase nonetheless.
Flores is looking for progress every day in whatever the team is doing.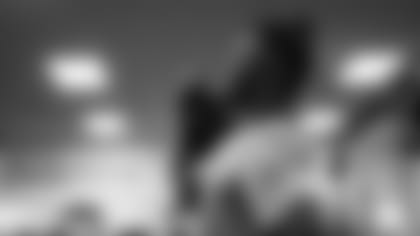 "I think a lot can get accomplished," he said. "I think every day counts. That's what we talked about that. Everything you do. Strength training. Conditioning. Nutrition. Getting on a routine. It's all important. Routine to me is important to building consistency. I talked to those guys about having a game plan every day and having a structure every day. I think that resonated with them.
"I think a lot of them were already on a good routine and hopefully we can build and build and build, and that's what this is. It's a time to build individually because that's really what it is. You've got to start with the individual before we can work on the team. I think they understand that. Individually we want them all to get better and improve in every area right now. I think it was a good start."
It was a little than two months ago that Flores was hired as the 13th head coach in Dolphins history, but the start of the offseason program gave him the chance to meet a lot of his new players for the first time.
"I certainly haven't met everyone on this team, so that was great today," he said. "That first interaction is an important one to me. Those conversations about where you're from, do you live here year-round? Generally getting to know them. Getting to know them as people. We'll spend plenty of time talking about the football aspect and them as players, but I think it's important to get to know them as people first."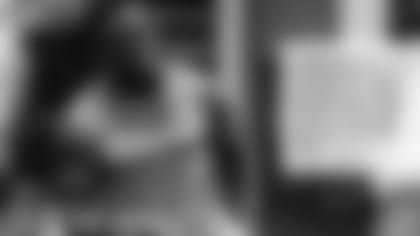 When he talked to his players as a group, the message was simple.
Flores and his assistant coaches shared their vision of how they want their players to prepare to ensure they can perform at their best once they start hitting the practice field later in the offseason program.
"I think it's a little bit of everything," Flores said about what the coaches can accomplish in Phase One. "The expectations, how we want them to take notes, how we want them to watch film. To set up those expectations high, that definitely came out today from our coaching staff and from myself as well. I think there's a lot that the players can do from now until we get out onto the practice field to help this team, to help themselves individually to improve. And we talked about that at length today. I would say this: Just with the coaches, those expectations, but we're big on fundamentals, and that's really what this time of year is, it's about fundamentals, it's about basic information, it's about learning the system at the ground level because if the foundation is not right, then the house falls down."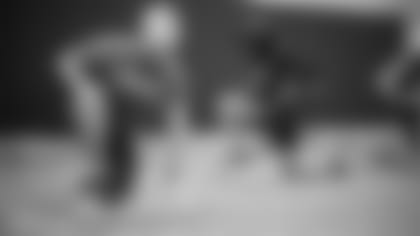 The start of the offseason program is sort of an unofficial kickoff to the preparation for the 2019 season and marked the first time the Dolphins were back at the Baptist Health Training Facility at Nova Southeastern University as a team since the day after the end of the regular season.
For Flores, it was memorable because it was his first day working with his new team.
"That was exciting," he said. "I was fired up about it, to be quite honest. Like I've said in the past, I'm fortunate and it's humbling to have this opportunity, so I don't take it for granted. It was great to get up in front of the group and talk to them about my vision for this team, for this program and this Phase One."