1) Youth Getting Opportunities - Monday's OTA practice provided another chance for younger players to get repetitions on both sides of the football. Head Coach Adam Gase gave most of the veteran players the day off and that allowed others to step in and take the majority of the snaps. Some of the notables on the sidelines included starting quarterback Ryan Tannehill, wide outs Kenny Stills, DeVante Parker, Danny Amandola and linemen Daniel Kilgore and Josh Sitton. On defense, players such as Cam Wake, Reshad Jones and T.J. McDonald were also watching from the sidelines. This gave more work to receivers Jakeem Grant and Rashawn Scott, and both looked ready for the extra passes coming in their direction. On defense, rookie first round draft choice Minkah Fitzpatrick was roaming the secondary and again looked completely comfortable with the starting assignment.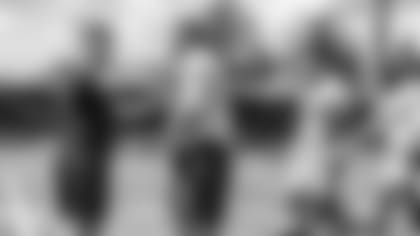 2) Davis Holding Firm at RG - The moves this off-season to the middle the offensive line were significant, bringing in veterans Daniel Kilgore and Josh Sitton. Those two moves with returning starters Laremy Tunsil and Ja'Wuan James at the tackle position gives the Dolphins a solid group of lineman. The only position that still had a question mark was at right guard, but the steady play of second year pro Jesse Davis could be the key to their combined success. Davis has looked athletic and his confidence should be bolstered by earning the starting assignment entering training camp this summer. He moves extremely well at 6'6 320 pounds and this entire group should benefit from working together throughout OTA's heading into the season.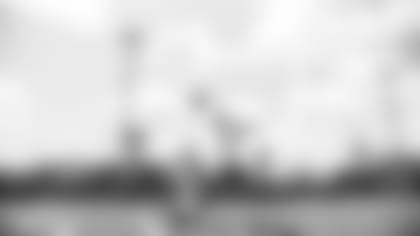 3) Big Kicks Inside the Bubble - Weather moved the team today from the rain and heat outside to the perfect conditions inside the bubble. That's where placekicker Greg Joseph took advantage of the conditions and was a perfect seven for seven, including a booming 62-yard field goal. Joseph handled all of the kicking in Monday's practice and he and Jason Sanders have been impressive throughout the majority of the workouts. While it's important to take advantage of every chance in practice now, the separation between these to should come in the preseason games. That's where the pressure of making the roster will match the heat of an August day in South Florida.