It was nice to see multiple players on the defensive side of the ball play well in week three of the preseason. The unit was led once again by rookie Minkah Fitzpatrick, who flashed all over the field in the first quarter. He showed strength in stopping the run and was in great position in pass coverage. Also, safety T.J. McDonald made multiple tackles coming up from the secondary. The experiment of moving Bobby McCain outside to play corner and Fitzpatrick inside allows the defense to get their best eleven players on the field for the majority of the game. Also, veteran pass rushers Cam Wake and Robert Quinn both showed great quickness around the edge disrupting the Baltimore timing in their pass offense. Vincent Taylor was impressive at defensive tackle and found a way to contribute on special teams by blocking a field goal try at the end of the first quarter.
2) Tannehill Spreads the Wealth
The offense found a way to overcome a sluggish start in the first quarter and get everyone involved in the second fifteen minutes of the first half. The quarter was highlighted when Tannehill found Danny Amendola on a third-and-10 from the 16-yard line. Amendola ran a crossing route, turned inside and exploded into the end zone for six points. Wide outs Kenny Stills and Albert Wilson both had receptions in the game and rookie tight end Mike Gesicki registered his first catch as a Miami Dolphin. Running back Kenyan Drake had another explosive play this week on the ground. Last week he broke outside for 34 yards against the Panthers and had another one verses Baltimore for 30.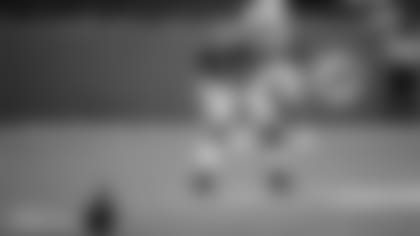 3) Back-Up Jobs Still Available
The Dolphins went into the locker room at halftime with a 10-3 lead, but were outscored 24-0 in the final 30 minutes. I don't believe that this coaching staff expected the reserves to struggle as much as they did against the Ravens. Jobs will be won or lost over the next five days and Dolphin fans are hoping that they see improvement at the positions of quarterback, linebacker and in the secondary. The latter two positions are equally important on how well these players can contribute on special teams as well.