DOLPHINS: What is your all-time favorite Dolphins playoff game?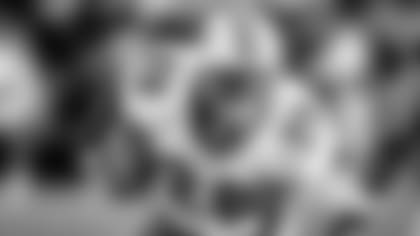 Alain Poupart: The one that immediately came to mind was the 2000 game against the Colts at Hard Rock Stadium when the Dolphins beat Peyton Manning, Edgerrin James, Marvin Harrison and Co. in overtime thanks to the heroics of running back Lamar Smith. The Dolphins needed a late touchdown to tie the game, then had to survive a missed field goal attempt in overtime before Smith capped his 209-yard rushing performance with the game-winning touchdown. I'd give honorable mention to the 1998 wild-card game against the Bills when Trace Armstrong clinched the victory with a late sack/forced fumble against Doug Flutie and, of course, the January 1982 classic against the San Diego Chargers at the Orange Bowl.
Andy Cohen: Has to be the double overtime victory over the Kansas City Chiefs on Christmas Night 1971. I was just a kid, but I remember so much about that game. Most importantly, I remember what that win meant to this community and this franchise. On the field? Csonka's great run in the second overtime and Garo's game-winning kick will always stand out.
John Congemi: My favorite playoff game occurred when I was growing up in South Florida and got me hooked on football for life. It was a heartbreaking 28-26 loss on the road to the Oakland Raiders. The game had everything a football fan could ever wish for, except the ending for a young Miami fan. It started with a Nat Moore 89-yard kickoff return for a touchdown, and ended with Oakland's Hall of Fame quarterback Ken Stabler leading the Raiders to 14 fourth quarter points, including the game winner to running back Clarence Davis to close out the victory. Although the ending wasn't what I was hoping for, the game was one I'll always remember because of the way it was played.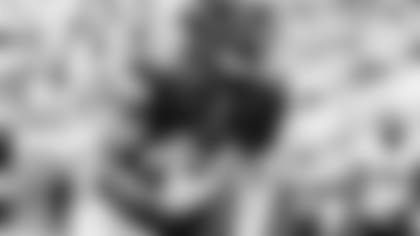 NFL: Which teams will advance to the conference championship games?
Poupart: Well, I'm going to start off by saying I have to do better than last week when I went 1-3 in the wild-card round. I thought K.C. and Carolina were the two most dangerous wild-card teams, but they're both gone. Moving on, it's impossible for me to see Tennessee going to Gillette Stadium and beating the Patriots. Jacksonville has the defense to give Pittsburgh a hard time, but I don't see the Jaguars duplicating their 30-9 regular season victory at Heinz Field. I do think Jacksonville will keep it close for the first half or so before Pittsburgh pulls away and gives us the AFC Championship Game we've seen coming for several weeks now. In the NFC, it seems like a popular idea to pick Atlanta to win at Philly because the Falcons will be facing Nick Foles and not Carson Wentz, but I just have a feeling that Philly will win the game in other ways. I also don't see Atlanta as being the kind of team that can win two playoff games on the road in consecutive weeks. New Orleans has a big experience matchup at quarterback with Drew Brees against Case Keenum, but there's something about that Minnesota defense that's just so impressive. I like the Vikings in a close one.
Cohen: The AFC, many figured, was a given from about midseason on as the Patriots and Steelers were clearly the two best teams. I truthfully don't believe either the Titans or Jaguars can give them much of a game. In the NFC, I'm going with the two road teams: Atlanta to beat the No. 1 seed Eagles and the Saints to upset the Vikings. Hmmm. Atlanta vs. Saints? We've seen this one many times before.
Congemi: In the AFC, it's really difficult to see anyone advancing past New England and Pittsburgh, so I'll stick with the home teams there. In the NFC, I really like the way the Atlanta Falcons and New Orleans Saints are playing. Both have excellent quarterbacks in Matt Ryan and Drew Brees, and because of that, I'll take the Falcons and Saints on the road taking down the Eagles and Vikings.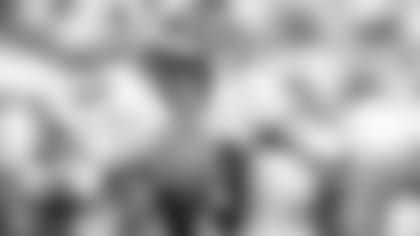 Pop: Who has been your favorite player to cover during your media career?
Poupart: I've been doing this for a long time, so I've had the pleasure of dealing with a lot of interesting players through the years. When I first saw the question, the first name that came to my mind was former Dolphins offensive lineman Mark Dixon. He just always had a great perspective on any topic, whether it was football-related or not. Then I'd have to throw in Jared Odrick, who was another guy who had interesting things to say on all sorts of subjects and, like Dixon, was just a good guy. I could add a bunch of names to the list, but those are the two guys who jumped out for me.
Cohen: After 37 years following this team, there are a lot of good choices: Stephenson, Duper, JT, Zach, Cam are all on my list. But I keep coming back, though, to Dan Marino because every Sunday was like a gift and, though you never quite knew what was inside, you always knew it had a chance to be special. You just don't get an opportunity to cover one of the all-time great quarterbacks very often.
Congemi: My favorite players to cover are all the guys that show up on time and give you thoughtful answers to your questions! If I had to single out one or two players, they would be Dan Marino and Jason Taylor. Both guys always made time for me and gave me access when both necessarily didn't have to go out of their way to do so.