INDIANAPOLIS – Running back Damien Harris was among many people who reached out to **Kenyan Drake** after his memorable last-second touchdown in the Dolphins' victory against the New England Patriots in December.
Harris, however, had a different message for Drake.
"Yeah, I told him his celebration sucked," Harris remembered Thursday at the scouting combine.
Harris was able to give Drake a hard time because the two have been close since they were teammates at the University of Alabama in 2015.
Harris was a freshman then and Drake was in his junior season, which would become his last in college after his kickoff return for a touchdown helped the Crimson Tide defeat Clemson for the national title.
But that one year together left a lasting impression for Harris.
"Kenyan was one of the first guys I ever became close with my freshman year," Harris said. "He was always kind of like that older guy that you looked up to. He did everything the right way. A veteran guy, really reliable. Me and Kenyan are still close to this day."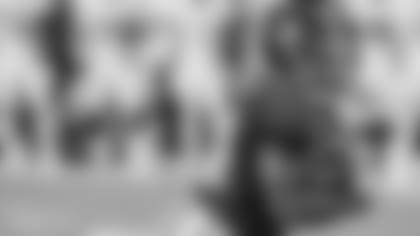 Harris, who is among the top running back prospects in the 2019 draft, says he doesn't' like to pattern his game after any other running back.
He does say his running style is pretty different than that of Drake.
"Kenyan is more of a speedy back," Harris said. "He can take the ball 99 yards every time he touches it. He's an explosive runner. We share some of the same qualities, same characteristics, but I'm more of an in-between the tackles kind of guy. We're just different styles. Everybody up here has different styles. There's a few similarities, a lot of differences."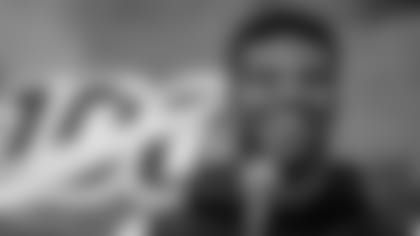 Harris rushed for 157 yards in that 2015 season when Alabama's feature back was Derrick Henry, who gained more than 2,000 yards on his way to the Heisman Trophy.
In the three years since Drake and Henry left for the NFL, Harris led the Crimson Tide in rushing, including last season with 876 yards.
Harris says he and Drake text each other on a regular basis and, yes, he genuinely was excited for his former college teammate after what became the play of the year in the NFL.
"Man, that's like a moment in NFL history," Harris said. "And it couldn't have happened to a more deserving player. Kenyan did a lot of great things for our program at Alabama, got drafted, he's had a lot of success. I'm really proud of him. He's still that guy that I look up to."