**Xavien Howard** clearly has put himself in the conversation when it comes to the best cornerback in the NFL, and there's at least one former star at the position who thinks he's right at the top.
DeAngelo Hall, a three-time Pro Bowl selection during his 14-year NFL career with the Falcons, Raiders and Redskins, was asked on "Good Morning Football" which cornerback was better than Howard.
"Now, there's some guys that do things different," Hall said. "But you gotta get the ball. You gotta get the ball. I was always a corner who got the ball, so if you want to get to the top of my list, you gotta get the football."
In his first three seasons in the NFL, Howard has 11 interceptions, all of them over the past two years.
Hall's statement came after a new GMFB segment called "Hall Monitor" where Hall, who had 43 interceptions in his first 10 seasons, highlights a player who gets a "hall pass."
Hall used a telestrator to dissect four plays involving Howard, two against former New England Patriots wide receiver Brandin Cooks in the 2017 season, and one each against Cincinnati's A.J. Green and Indianapolis' T.Y. Hilton last year.
The four plays resulted in two interceptions and two passes broken up.
One pick came against New England after Cooks had gotten behind him on a deep route, and Hall was impressed with how Howard kept his composure.
"Most DBs get in this situation and they panic," Hall said. "They start grabbing and pulling. You see Xavien Howard keeps running until he sees Brandin Cooks' hands. He puts his hands up and he shows you his ball skills."
Hall was even more impressed with the other interception, which came with Hilton running a corner route and Howard jumping in front of him to pick up the Andrew Luck pass.
"The thing I didn't know about Xavien Howard was, could he run?" Hall said. "He can run. T.Y. Hilton, he can run. This right here is one of the best catches I've ever seen. Most receivers can't track the football in the air like this cornerback Xavien Howard does. He goes at the high point and gets that football. You can't teach that kind of technique."
Howard, who will be joining his Dolphins teammates for the start of training camp this week, is entering his fourth NFL season after earning his first Pro Bowl invitation in 2018 when he tied for the league lead with seven interceptions.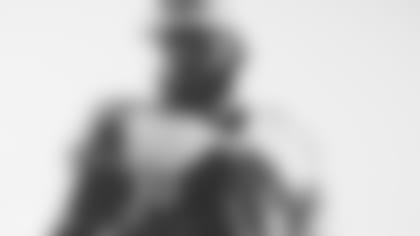 He was rewarded in the offseason with a new five-year contract through the 2024 season.
"I don't know if people are giving me the kind of love that I'm giving him, but right now he's playing some of the best football that any corner in the National Football League is playing," Hall said. "That goes for Pat Pete (Patrick Peterson); that goes for Jalen Ramsey, because the neutralizer is this kid gets the ball.
"This kid right here is something really special."