It all came down to Week 18. The Miami Dolphins needed a win Sunday afternoon and they got the job done. Tied up at 6-6, Jason Sanders nailed a game-winning 50-yard field goal with 18 seconds left, sending Miami to the playoffs and the home crowd of 66,429 fans into an absolute frenzy. 
A safety on the final play of the game sealed the 11-6 win and secured the Dolphins' first playoff appearance since 2016. 
"I'm very, very happy with the entire locker room, the entire building," Miami head coach Mike McDaniel said after the win. "They wanted no part of this season being over and it's not. So now they get another opportunity to play together, which they really hold dear to their heart."
With 3:01 remaining, the final drive began with a two-yard scramble from rookie quarterback Skylar Thompson who then found wide receiver Jaylen Waddle for a nine-yard gain, moving the chains to the Miami 43-yard line.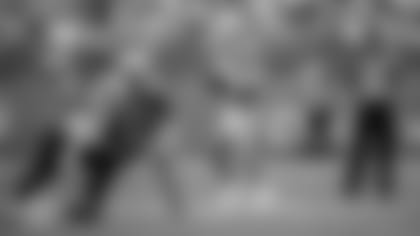 Two plays later, Thompson found Waddle again and a penalty for a horse collar tackle advanced the ball to the Jets' 39-yard line.
As the seconds ticked away, the tension throughout Hard Rock Stadium continued to rise.
Sanders had already connected on two 37-yard kicks earlier in the game, but neither were as pressure-packed as his last, the playoff-clinching 50-yarder.
"It was just one of those things where I was able to make a kick for the guys," Sanders said. "I feel like I owed them one for a while and I didn't expect it to come in the last week but I'm glad I was able to get one for the guys."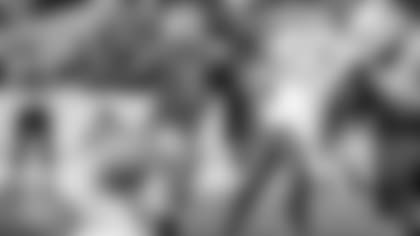 While Sanders was the late-game hero, it was the Dolphins' defense that made its presence known early and often, constantly putting pressure on Jets' quarterback Joe Flacco and holding New York to just 18 yards of offense in the first quarter.
Offensively, Miami took both of its first two drives into Jets territory but failed to come away with points. The opening drive stalled on the Jets' 44-yard line after an incomplete pass on fourth-down. 
The Dolphins' second drive got off to a promising start when Thompson found tight end Durham Smythe for a 26-yard gain, setting up first-and-10 from the New York 39-yard line. 
But a mishap on the ensuing snap put the offense behind the chains and eventually forced a punt. 
Sanders finally broke the scoreless tie with 5:17 to play in the half on a 37-yard field goal. 
New York then responded with an 11-play, 61-yard drive that culminated in a 32-yard field goal from kicker Greg Zuerlein.
Despite Miami running nine more plays, possessing the ball for well over nine more minutes and outgaining New York 149-102, the two sides entered halftime tied, 3-3.
After outrushing New York 63-15 over the first 30 minutes of action, Miami leaned heavily on its run game to begin the second half. 
The Dolphins' opening drive featured three runs of at least nine yards as well as an eight-yard gain on fourth-and-five from running back Jeff Wilson Jr. Two plays after that drive-extending conversion, running back Raheem Mostert muscled his way to the Jets 13-yard line for a 21-yard gain.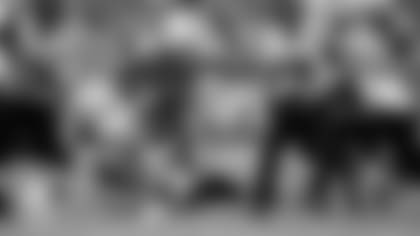 But the drive sputtered out and the Dolphins were forced to settle for another field goal. 
Sanders knocked in the kick from 37 yards away to cap the 15-play drive and put Miami back up three with 5:18 left in the third quarter.
Once again, Miami's lead was short lived as Flacco and the Jets' offense came back with a lengthy drive of their own. Zuerlein evened the game at six apiece on a 35-yard field goal with 11:59 to play in the game.
Sanders then put through his fourth career game-winning kick in the last two minutes or later of a game and Jets' wide receiver Garrett Wilson was tackled in the endzone for a safety to give Miami the five-point victory. 
The Dolphins' defense held Flacco to just 149 passing yards while Wilson finished with nine receptions for 89 yards, both game-highs.
Thompson finished 20-for-31 with 152 passing yards and tight end Mike Gesicki tallied a team-leading 46 receiving yards. 
Defensive tackle Christian Wilkins finished with six tackles, bringing his season total to 98, the most in a single season by a defensive lineman since 1994.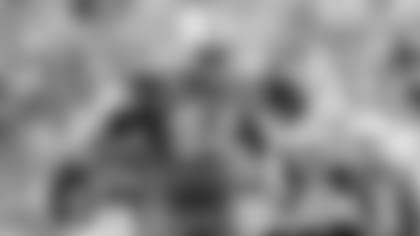 Miami (9-8) heads back on the road to take on the Buffalo Bills (13-3) in a Wild-Card round playoff game. Kickoff date, time and broadcast information has not been determined yet.