The Miami Dolphins erased an eight-point deficit in the second half and led early in the fourth quarter but ultimately came up short, falling 32-29 to the Buffalo Bills on a snowy Saturday night at Highmark Stadium. 
Miami (8-6) held a 29-21 lead with 11:56 remaining but couldn't hold on as Bills kicker Tyler Bass nailed a 25-yard field goal as time expired to win the game. 
Quarterback Tua Tagovailoa threw for 234 yards, two touchdowns and no interceptions and running back Raheem Mostert finished with a season-high 136 yards rushing, 101 of which came in the first quarter.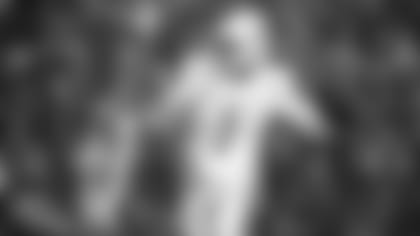 Miami struck first, embarking on a methodical 14-play, 57-yard scoring drive that ate up 7:45 of game clock. Pass completions of 20 yards to Mostert and 15 yards to wide receiver Jaylen Waddle set up a 39-yard Jason Sanders field goal to give Miami a 3-0 lead with 2:59 to play in the first quarter. 
Buffalo (11-3) punched back on the ensuing possession, driving 75 yards in just four plays as quarterback Josh Allen found tight end Quintin Morris for a 14-yard touchdown.
Down 7-3, Miami advanced into Buffalo territory once again thanks to Mostert, who bulldozed his way down the right sideline through numerous would-be Bills tacklers for a 67-yard gain.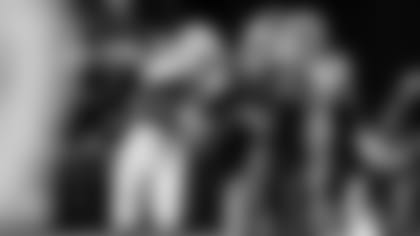 The Dolphins were forced to settle for three points again and Sanders nailed his second field goal of the night, this one from 21 yards out to cut the deficit to one, 7-6. 
Buffalo extended their lead to 13-6 with 8:18 to play in the half on a 10–yard touchdown pass from Allen to running back Nyheim Hines. 
Needing a touchdown to kill the Bills' momentum, Miami faced three crucial third downs on the following drive. First, Tagovailoa connected with Waddle on a 32-yard completion down the sideline. He then found wide receiver Tyreek Hill for back-to-back drive-extending conversions that eventually set up a first-and-10 from the Buffalo 11-yard line. 
From there, running back Salvon Ahmed found the end zone for his first touchdown of the season to bring Miami within one, 14-13. 
But Buffalo wasn't done yet. Twelve plays and 82 yards later, Allen put another seven points on the board. He rolled to his right and found running back James Cook for a four-yard score on the final play of the half to take a 21-13 lead into the intermission.
At the conclusion of a back-and-forth 30 minutes, it was the Bills' three touchdowns in three red zone appearances compared to Miami's 1-of-3 mark that was the glaring difference.  
But despite bringing the momentum into halftime and receiving the second-half kickoff, it was Miami who put together a dominant third quarter performance, forcing four consecutive punts and outscoring the Bills 13-0 in the period. 
After an opening-drive three-and-out for Allen, Tagovailoa found Waddle deep down the middle of the field for a 67-yard touchdown pass to bring the Dolphins within two, 21-19, where it would stay after a failed two-point conversion.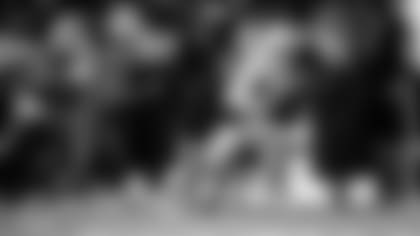 Tagovailoa then found Hill for a 20-yard score to give Miami a 26-21 lead with 2:30 left to play in the third quarter.
The defense got its fifth straight stop early in the fourth quarter when standout second-year linebacker Jaelan Phillips stripped Allen and defensive tackle Christian Wilkins recovered, giving the offense short field position.
Sanders then hit a 47-yard field goal with 11:56 to play to push Miami's lead to eight, 29-21.
From there, however, it was Buffalo that made the necessary plays down the stretch to win the game.
Allen scampered for 44 yards to put the Bills back in the red zone. Four plays later, he found tight end Dawson Knox for a five-yard touchdown pass.
Allen converted the subsequent two-point conversion, pushing the ball just over the goal line in a leaping attempt, to tie the game at 29 with 9:02 remaining.
The Bills got the ball back with just under six minutes left and mounted a 15-play drive that culminated in Bass' winning field goal.
Allen finished with 304 yards passing, four touchdowns, and 77 rushing yards.
Waddle tallied three receptions for 114 yards and a touchdown while Hill hauled in a game-high nine catches for 69 yards and a score.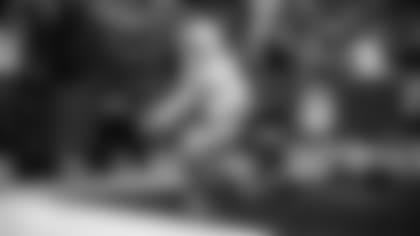 The Dolphins now return home to Hard Rock Stadium for the first time since Nov. 27.to host the Green Bay Packers (5-8) on Sunday, Dec. 25. Kickoff is scheduled for 1:00 p.m. ET on FOX.