Quarterback Tua Tagovailoa threw three touchdown passes for the second straight game as the Miami Dolphins grinded out a 35-32 win over a Chicago Bears team that fought until the end at Soldier Field on Sunday afternoon.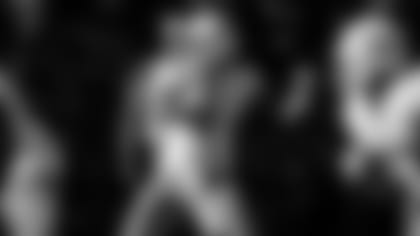 Miami's offense, which racked up 379 yards, was spectacular for much of the game. The NFL's most productive receiving duo, Tyreek Hill and Jaylen Waddle, each finished with a touchdown reception, along with 143 and 85 receiving yards, respectively.
Newly acquired running back Jeff Wilson Jr. shined in his first game donning a Dolphins jersey, with 51 rushing yards and a touchdown catch.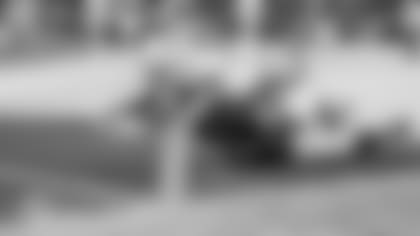 But when the offense stalled in the fourth quarter, it was Miami's defense that stepped up. Down 35-32 in the game's final eight minutes, Chicago quarterback Justin Fields had two opportunities to lead game-winning drives.
Instead, linebacker Melvin Ingram recorded Miami's first sack of the game to sabotage a Bears' drive that eventually ended in a punt with 3:10 remaining. When Chicago (3-6) regained the ball after a Dolphins three-and-out, Fields' pass fell incomplete on fourth-and-10 to seal the game.
"The resiliency of our team, the resiliency of our guys to continue to fight, to continue to not give up on the game … that's what I'm proud of with our team," Tagovailoa, who finished with 302 passing yards and a 135.7 quarterback rating, said.
With the victory, Miami (6-3) is now on a three-game winning streak for the second time this season.
Chicago scored 17 points in the first half, but it wasn't enough to keep up with the Dolphins high-flying offense, which led the NFL with 2,455 passing yards entering Sunday's game.
Tagovailoa picked up right where he left off after torching Detroit's secondary with 382 passing yards last week.He completed his first nine passes for 119 yards on Miami's first two possessions today to give the Dolphins an early 14-10 lead.
Running back Raheem Mostert found the end zone on the Dolphins' opening drive with a one-yard rush. A pass interference call on Chicago gave Miami 32 yards and set up the score.
On the Dolphins' ensuing possession, Hill and Waddle each recorded a catch of 25+ yards, with Hill capping off the drive by snagging a three-yard touchdown reception, his third of the year.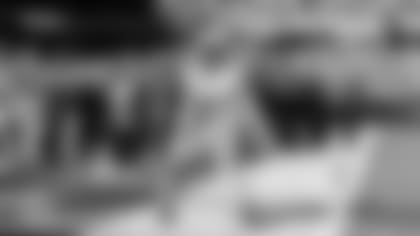 Miami's special teams gave the Dolphins more points in the second quarter when linebacker Jaelan Phillips rushed through the Bears' front to block a punt. Fellow linebacker Andrew Van Ginkel then scooped up the ball for a 25-yard score to put the Dolphins up 21-10. It was the longest blocked punt return for a touchdown in franchise history.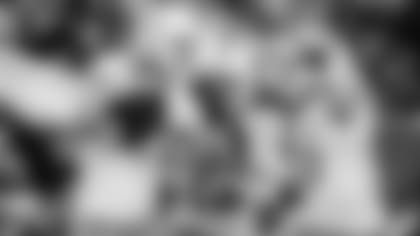 After Chicago responded with a lengthy touchdown drive, Miami's offense got to work once again with less than two minutes left in the first half. Hill eclipsed 1,000 receiving yards for the third consecutive year after a 39-yard catch-and-run down the right sideline on the drive.
However, the possession did not end with a score, as kicker Jason Sanders missed a 29-yard field goal in windy conditions. Miami led 21-17 at halftime.
But the Dolphins needed only 2:13 to add to their lead in the second half, going ahead 28-17 on Waddle's 18-yard touchdown catch. Wilson got involved on the drive with a 28-yard rush, Miam's longest run from scrimmage this season.
Chicago stayed within striking distance as Fields' 61-yard touchdown run cut Miami's lead to three, but the Bears' defense continued to have no answer for the Dolphins. Tagovailoa marched 75 yards down the field on the next possession and tossed his third touchdown pass to Wilson to put the Dolphins up 35-25 with 6:02 left in the third quarter.
The Bears scored a touchdown early in the fourth to cut the deficit to three, but they would not score again as Miami held on to win.
Next up, the Dolphins return to Hard Rock Stadium to face the Cleveland Browns on Sunday, Nov. 13. Kickoff is scheduled for 1 p.m. on CBS.