The Miami Dolphins scored on four of its first five drives and jumped out to a 20-13 halftime lead but could not hold off a determined second-half comeback from the Green Bay Packers, falling 26-20, Sunday afternoon at Hard Rock Stadium.
A 34-yard field goal from Jason Sanders put Miami (8-7) up 20-10 with 4:18 to play in the first half. From then on, however, Green Bay (7-8) gradually took control of the game and outscored the Dolphins 16-0 the rest of the way. 
Miami quarterback Tua Tagovailoa erupted for 229 passing yards and a touchdown in the first half alone but was held to just 81 yards through the air in the second.  
Wide receiver Jaylen Waddle finished with five catches for a game-high 143 yards in the setback. Fellow wideout Tyreek Hill joined Waddle in triple digits with four receptions for 103 yards.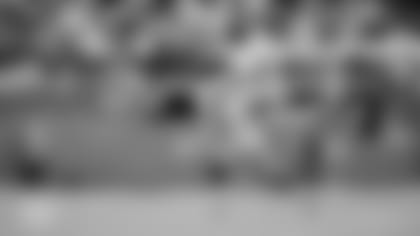 Miami received the opening kickoff and set the tone early, logging three consecutive plays of at least 14 yards to set up a 46-yard Sanders field goal for an early 3-0 lead. 
But Green Bay made its presence known right away as cornerback Keisean Nixon returned the ensuing kickoff from inside his own end zone 93 yards to the Miami nine-yard line. The Dolphins' defense held up though, forcing the Packers to settle for a field goal of their own, in large part to a 13-yard loss on an Elandon Roberts sack of Green Bay quarterback Aaron Rodgers. 
Then, in what has become a consistent theme of this year's offense, Tagovailoa responded instantly, finding Waddle for an 84-yard touchdown pass on the first play of the ensuing drive. 
The completion marked the fourth-longest touchdown completion in team history, and put Miami back in front, 10-3. 
The Packers started with great field position once again and capitalized. Rodgers fired to his tight end, Marcedes Lewis, on fourth-and-goal at the one-yard line to tie the game at 10-10. 
Early in the second quarter, the Dolphins' defense found themselves in another fourth-and-one scenario at their own 37-yard line and got the stop. 
Tagovailoa then hit Hill for a 52-yard gain before running back Jeff Wilson Jr. finished off the drive a play later with a one-yard rushing score to put the Dolphins up seven, 17-10, with 10:55 to play in the half.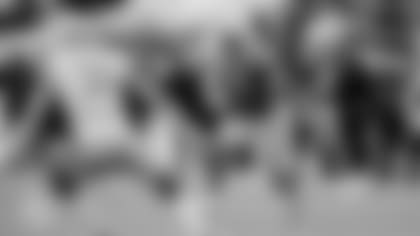 Green Bay continued its aggressive play-calling, hoping to catch Miami off-guard on a fake punt from their own 20-yard line. The Dolphins weren't fooled and stopped safety Dallin Leavitt short of the line to gain. 
Jason Sanders made the most of the short field and extended Miami's lead to double digits on a 34-yard field goal with 4:59 remaining in the half. 
From that moment forward, Miami's final five drives of the game resulted in a fumble, missed field goal, and three consecutive interceptions. 
The Packers, meanwhile, cut the deficit to seven on a Mason Crosby field goal with two seconds remaining in the half. 
On Green Bay's opening possession of the second half, Rodgers converted a drive-extending quarterback sneak on fourth-and-one from his own 31-yard line. Several plays later, running back AJ Dillon capped the 11-play, 7:07 scoring drive with a one-yard rushing touchdown and kicker Mason Crosby's extra point tied the game at 20 with 7:53 to play in the third quarter.
Crosby, who made all four of his field goal attempts, connected from 28 yards with 11:45 to play and from 26 yards away with 2:02 remaining to give Green Bay the 26-20 victory. 
Miami's defense held the Packers to a 2-of-14 mark on third down but were outpaced 4-1 in turnovers.
Rookie cornerback Kader Kohou registered the lone takeaway for the Dolphins, intercepting Rodgers in the end zone early in the fourth quarter.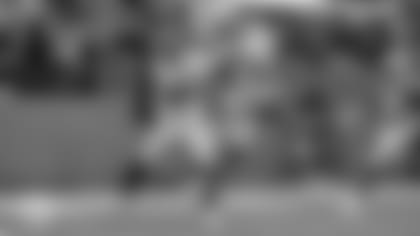 Miami heads back on the road to visit the New England Patriots (7-8) at Gillette Stadium on Sunday, Jan. 1. Kickoff is scheduled for 1:00 p.m. ET on CBS.