The Miami Dolphins dropped their second straight game with a loss against the Los Angeles Chargers, 23-17, on Sunday Night Football at SoFi Stadium.
Kicker Jason Sanders nailed a clutch 55-yard field goal with 1:10 remaining to make it a one possession game, but Los Angeles (7-6) recovered the onside kick on the next play to seal the win.
"I thought the defense played well enough for us to win, but there's stuff we can clean up," head coach Mike McDaniel said. "It's easy to point fingers one way or another but … you [must] be accountable and look at everything you can do better."
The Dolphins (8-5) made several key defensive stops throughout the game, as they recorded four sacks and allowed just six points in the second half.
However, while Miami was able to limit the damage, Los Angeles quarterback Justin Herbert still had a big night. The Oregon product passed for 367 yards and one touchdown as the Chargers outgained the Dolphins 432-219.
Los Angeles also dominated time of possession, controlling the ball for over 19 minutes more than the Dolphins.
Miami's offense struggled to solve the Chargers defense, which generated constant pressure. Quarterback Tua Tagovailoa completed 10 of his 28 passes for 145 yards and one touchdown, a 60-yard deep ball to receiver Tyreek Hill.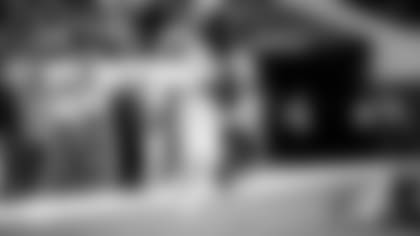 Hill led the offensive charge on Sunday with 81 receiving yards on four receptions, including a receiving touchdown. His first catch, a 13-yard reception over the middle of the field, broke the single season franchise record for receiving yards set by Mark Clayton in 1984 (1,389 yards).
Miami's offense started the game off slow, but its defense stepped up with several big plays to prevent Los Angeles from pulling away.
When the Chargers threatened on their first possession, cornerback Kader Kohou forced a turnover on downs in the red zone by tackling receiver DeAndre Carter on the left sideline.
Defensive tackle Christian Wilkins sabotaged Los Angeles' next drive by sacking Herbert for a six-yard loss. The Chargers had to settle for a 33-yard field goal.
Wilkins, one week removed from recording a career-high 12 tackles, constantly disrupted the line of scrimmage in the first quarter with four tackles, including two for loss and his sack.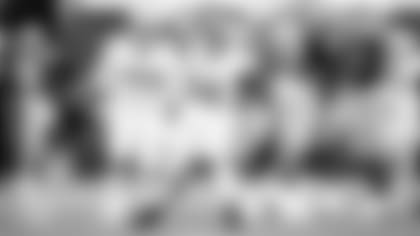 The Chargers finally found the end zone in the second quarter to go up 10-0, but Miami responded thanks to a bizarre play.
After Los Angeles forced a fumble on second down, left tackle Terron Armstead dove on the ball and scooted it into the hands of Hill, who immediately took off for a 57-yard touchdown in a strange play.
However, running back Austin Ekeler rushed for a one-yard touchdown just before halftime to give Los Angeles a 17-7 lead at the break.
Miami narrowed the deficit to three in the third quarter with a five-play, 75-yard touchdown drive in 2:42. Once again, Hill scored on a 60-yard run-and-catch after beating his man in single coverage down the right sideline.
While the Chargers only scored six points in the second half, Cameron Dicker's field goals of 31 and 28 yards were enough to hold off Miami.
Next up, the Dolphins will finish their three-game road stand against the Buffalo Bills on Saturday, Dec. 17. Kickoff is scheduled for 8:15 p.m on NFL Network and can be seen on CBS 4 in the Miami-Ft. Lauderdale market.