The Miami Dolphins five-game win streak ended with a 33-17 loss to the San Francisco 49ers Sunday afternoon at Levi's Stadium.
Quarterback Tua Tagovailoa threw for 295 yards and two touchdowns but the Dolphins could not complete a fourth quarter comeback as Miami (8-4) came up short in a battle between two teams riding long win streaks.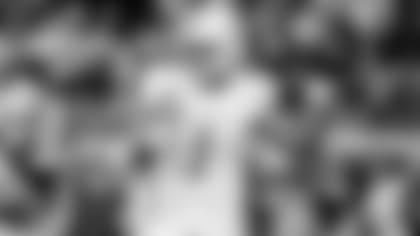 Ten seconds. One play. That's all the Dolphins needed to put points on the board as Tagovailoa found former San Francisco wide receiver Trent Sherfield for a 75-yard touchdown pass on the opening play from scrimmage.
But in a matchup between two of the league's best units, a dominant 49ers defense against a dynamic Dolphins offense, it was San Francisco (8-4) that controlled the contest the rest of the way.
After the first-play fireworks, a 47-yard field goal from Robbie Gould and a three-yard touchdown pass from quarterback Brock Purdy to fullback Kyle Juszczyk gave the 49ers a 10-7 lead with 4:52 left in the first quarter.
Jason Sanders tied the game with a 43-yard field goal of his own, but Purdy, who replaced starting quarterback Jimmy Garoppolo early in the first quarter, found running back Christian McCaffrey for a three-yard score with four seconds remaining on the clock to take a 17-10 lead into halftime.
Down seven heading into the third quarter, the Dolphins faced an uphill battle against a San Francisco defense that had given up zero second-half points in its last four games.
That trend continued for the next 15 minutes of action as Miami failed to score and Gould knocked through two more field goals to give the hosts a 23-10 advantage.
But the Dolphins found life.
Tagovailoa found wide receiver Tyreek Hill for a 19-yard gain on the first play of the fourth quarter and a 45-yard touchdown pass down the middle of the field on the next, to cut the Dolphins' deficit to six, 23-17, with 14:28 to play in the game.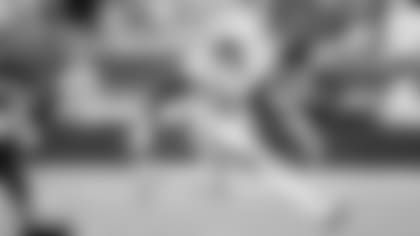 The 49ers' next possession stalled, giving Tagovailoa and the offense an opportunity to take the lead.
Facing a fourth-and-one decision at his own 19-yard-line, Tagovailoa found Hill for a gutsy nine-yard completion to keep the drive alive.
Miami moved the ball down to the 49ers' 36-yard line but this time, Tagovailoa's fourth-down attempt to tight end Mike Gesicki fell incomplete.
Gould then nailed a 48-yard field goal, his fourth of the game, to push San Francisco's lead back to two scores. 
San Francisco linebacker Dre Greenlaw returned a fumble 23 yards for a touchdown on the following possession, all but ending Miami's comeback hopes. 
Hill finished with nine receptions for 146 yards and a touchdown in his sixth 100-yard outing of the season. 
Defensively, cornerback Xavien Howard recorded his 28th career interception and defensive tackle Christian Wilkins tallied a career-high 12 tackles.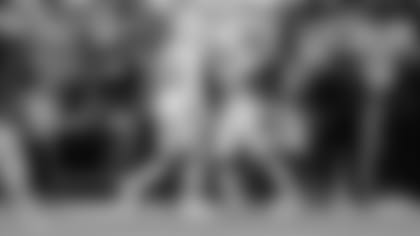 Purdy threw for 210 yards, two touchdowns, and an interception while McCaffrey led the 49ers in rushing and receiving, accounting for 146 total yards and one touchdown.
The Dolphins are back in action Sunday, Dec. 11 to take on the Los Angeles Chargers (6-6) in the team's second Sunday Night Football appearance this season. Kickoff at SoFi Stadium is scheduled for 8:20 p.m. ET on NBC.