Tua Tagovailoa threw for 261 yards and one touchdown in his return and the Miami Dolphins held on for a 16-10 victory over the Pittsburgh Steelers Sunday Night at Hard Rock Stadium. 
The fireworks started on Miami's opening possession. Dolphins fans, still buzzing from Mercury Morris' pregame chant and a hype video featuring both the 1972 and 2022 Dolphins, erupted with each Tagovailoa completion. 
First it was 20 yards to wide receiver Jaylen Waddle. Then, a 17-yard hookup with Tyreek Hill followed by an 18-yard pass to tight end Mike Gesicki. Three plays later, Tagovailoa found running back Raheem Mostert for an eight-yard touchdown. 
Chants rained down from the raucous Hard Rock Stadium crowd. "Tua, Tua, Tua."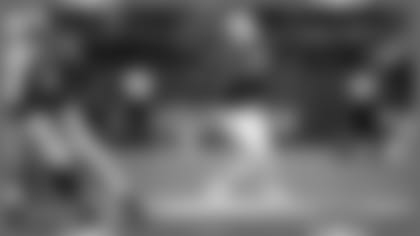 Miami (4-3) maintained the momentum as the defense got stops and the offense continued to move the ball down the field.
Jason Sanders converted field goals of 24 and 42 yards on Miami's next two possessions to extend the lead to 13-0. 
The defense matched the offense's intensity, holding Pittsburgh (2-5) to just 35 total yards of offense in the first quarter.
But the Steelers didn't flinch. Facing a 13-point deficit, rookie quarterback Kenny Pickett led back-to-back scoring drives to cut Miami's lead to three, 13-10. 
After a 45-yard field goal from Chris Boswell, Pickett orchestrated a methodical 13-play, 86-yard drive capped by a seven-yard touchdown pass to fellow rookie George Pickens with just under two minutes to play in the half. 
The Dolphins responded before the break as Sanders nailed a 47-yard field goal, his third of the half, to put Miami ahead 16-10. 
In the second half, the defense took over.
Back-to-back tackles for loss from second-year linebacker Jaelan Phillips helped force a three-and-out on Pittsburgh's opening drive. 
That was the first of five straight Steeler drives that lasted no longer than five plays and all ended in punts. 
Miami called on its defense two more times in the final minutes to help seal the victory and they answered.
On third-and-16, safety Jevon Holland jumped in front of a pass intended for Pittsburgh wide receiver Diontae Johnson.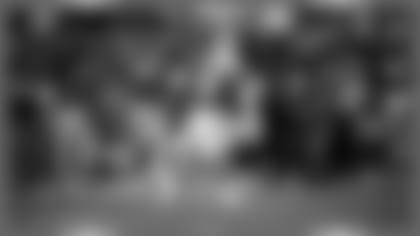 A subsequent three-and-out from Miami's offense put the defense back on the field to get one more game-winning stop. 
On the 10th play of a drive that began at the Pittsburgh 13-yard line, third-year cornerback Noah Igbinoghene pulled off an acrobatic, toe-tap interception in the end zone to secure the victory. It was the first interception of his career.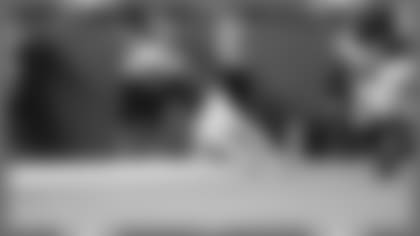 Tagovailoa took the field one last time to kneel out the clock. 
The crowd roared and the Dolphins held on for their fourth win of the season.
Miami returns to action Sunday, Oct. 30 when it travelsl to Ford FIeld to take on the Detroit Lions (1-5). Kickoff is scheduled for 1 p.m. ET and will be broadcast on CBS.