The Miami Dolphins dropped their first game of the season, 27-15, to the Cincinnati Bengals at Paycor Stadium on Thursday night.
Teddy Bridgewater, who entered the game after star quarterback Tua Tagovailoa went down in the second quarter, had an opportunity to put Miami (3-1) ahead late in the fourth, but a red zone interception thwarted the comeback effort The reigning AFC champions then scored a touchdown to seal the deal.
"You don't get freebies, or you don't get passes, against good teams," head coach Mike McDaniel said. "[The loss] only means anything if you can learn from it, if you can get better from it, and that's what I'm going to be challenging the guys to do."
Bridgewater went 14-of-23 for 193 yards and one touchdown pass, and Tyreek Hill paced all receivers with an astounding 160 yards on 10 receptions, including a 64-yard catch.
However, the biggest storyline of the game was the health of Tagovailoa, who hit the ground hard on a sack in the second quarter, suffering neck and head injuries. Players took knees and "Tua" chants filled Paycor Stadium as he exited on a stretcher. Tagovailoa was taken to a local hospital before being discharged and flew home with the team.
The Bengals (2-2) wasted no time finding the end zone after receiving the opening kickoff, capping a nine-play drive with running back Joe Mixon's five-yard touchdown rush.
Kicker Jason Sanders drilled a 23-yard field goal on Miami's first offensive possession to make it 7-3. Tagovailoa threw back-to-back passes of 20+ yards to Hill and fellow receiver Jaylen Waddle to set up the chip shot.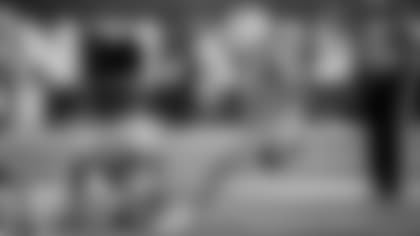 Cincinnati threatened again early in the second quarter after snagging an interception, but the Dolphins' defense stuffed a toss to Mixon on fourth-and-1 to turn the ball over on downs at Miami's 24-yard line.
The Dolphins capitalized on the stop by marching down the field with the help of Hill's 17-yard reception. Sanders then nailed his second field goal of the night, this one from 48 yards, to narrow the gap further at 7-6.
When Miami regained possession after a three-and-out, Tagovailoa went down. Bridgewater replaced him and immediately threw a 16-yard strike to receiver Trent Sherfield, setting Miami up for a 52-yard field goal attempt that was blocked. Cincinnati built off the momentum with a 59-yard touchdown pass to receiver Tee Higgins down the left sideline moments later.
Down 14-6, Bridgewater responded by leading an impressive 75-yard touchdown drive in under three minutes. Facing pressure on third-and-5 in the red zone, the seven-year NFL veteran extended the play by scrambling to his right, before firing a 12-yard pass to Sherfield down the sideline for a first down. On the next play, running back Chase Edmonds found the end zone on a seven-yard shovel pass.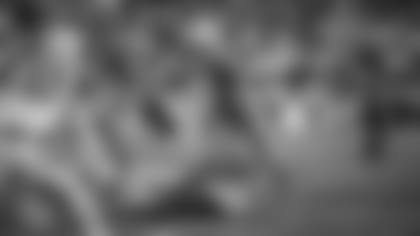 The Dolphins trailed 14-12 at halftime after missing the extra point.
Both teams' offenses stalled in the third quarter until Bridgewater went deep for a 64-yard completion to Hill, who made a juggling catch after beating his defender in single coverage over the middle of the field, that put Miami on Cincinnati's five-yard line. The Dolphins took their first lead a few plays later on a 20-yard field goal.
Miami's defense had Bengals' fans groaning in the third quarter, as it allowed 54 yards of total offense and 0 points, which led to two punts.
But Cincinnati quickly turned the tide on the first play of the fourth, as quarterback Joe Burrow unleashed a 43-yard pass to receiver Tyler Boyd that put the Bengals at first-and-goal. However, the Dolphins' defense didn't back down, forcing a field goal after linebacker Elandon Roberts threw down a lineman to blow up a third-and-goal at the one-yard line.
Cincinnati's 17-15 lead was extended when kicker Evan McPherson nailed a 57-yard field goal with 6:17 remaining in the game, and the Bengals were able to hold onto it.
Next up, Miami looks to bounce back against the New York Jets at MetLife Stadium on Sunday, Oct. 9. Kickoff is scheduled for 1 p.m.