The Dolphins had some memorable offensive plays Thursday night, but the Houston Texans simply had more.
Rookie kicker **Jason Sanders** accounted for the rest of the Dolphins scoring with three field goals, from 37, 41 and 46 yards.
Houston quarterback DeShaun Watson threw five touchdown passes, including two to rookie tight end Jordan Thomas and two to wide receiver DeAndre Hopkins. One of those was a 48-yard connection, and the other touchdown pass was a 73-yard hook-up with Will Fuller.
Former Dolphins running back Lamar Miller rushed for 133 yards, including a 58-yard run early in the third quarter.
The game featured some highlight-reel plays, including a 46-yard reception by Parker on a pass that was momentarily caught by **Jakeem Grant**, knocked loose and then bounced off a Texans defender's helmet. There also was a circus one-handed catch by Hopkins that was nullified by offsetting penalties.
Most of all, there was disappointment for the Dolphins.
In addition to the two long pass plays, the Dolphins also gave up 188 rushing yards.
The Dolphins entered the second half trailing 14-10, but were outscored 28-13 in the final two quarters.
The deficit quickly grew to 21-10 after the 58-yard run by Miller. That set up Watson's second touchdown pass to Thomas, which came on a fourth-and-goal from the 2-yard line.
Amendola's touchdown pass cut the deficit to 21-17 and made the Dolphins the first team in NFL history to have two wide receivers with TD passes in the same season. **Albert Wilson** was the first to do it when he connected with Grant against the Oakland Raiders in Week 3.
Houston answered Amendola's touchdown pass just two plays later when Watson connected with Fuller on the long touchdown pass.
The Dolphins cut their deficit to 28-20 late in the third quarter when Sanders kicked a 41-yard field goal
The Dolphins then tried the aggressive approach by attempting an onside kick, but it was recovered by Houston. Two plays later, on the first snap of the fourth quarter, Watson connected on his long touchdown to increase the lead to 35-20.
After the Dolphins settled for a field goal on their next drive, Houston came back to score its fourth touchdown of the half on a 2-yard pass from Watson to Hopkins.
The game got off to a promising start for the Dolphins.
Miami put together a strong opening drive that reached the Houston 28-yard line, a key play being a 14-yard completion to Parker. But the scoring threat ended on fourth-and-inches when Osweiler's short pass to running back **Frank Gore** fell incomplete.
After forcing a three-and-out on Houston's first possession, the Dolphins opened the scoring with a 69-yard touchdown drive capped by Drake's 12-yard run. That play, which featured a key block by guard **Jesse Davis** that gave Drake a clear path to the end zone, came right after an unnecessary roughing penalty when Sanders hit a 42-yard field goal.
Houston answered with a touchdown drive that featured a 34-yard completion from DeShaun Watson to Will Fuller and a 19-yard run by Lamar Miller before Miller scored on a 2-yard run on third-and-goal.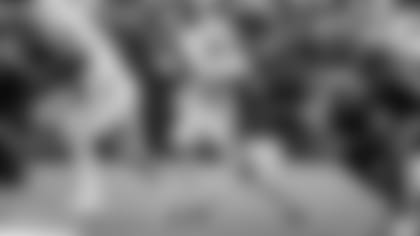 Houston took the lead early in the second quarter after rookie safety Justin Reid intercepted Osweiler and returned the pick to the Miami 16-yard line. Two plays later, Watson threw a 13-yard touchdown pass to rookie tight end Jordan Thomas.
The Dolphins cut their deficit to four points on a 37-yard field goal by Sanders, which culminated a 61-yard drive. Parker was on the receiving end of the two biggest plays on the drive, catching a 19-yard pass on a wide receiver screen and later reaching back to catch a 17-yard pass on third-and-11.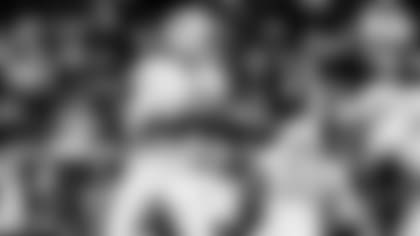 The Dolphins avoided disaster late in the first half when a Houston touchdown was overturned after being reviewed. Osweiler fumbled when he was sacked and the Texans returned the fumble into the end zone, but it was ruled his arm was going forward when he was hit and therefore it became an incomplete pass.
After now reaching the halfway mark of the 2018 season, the Dolphins (4-4) will return to action Nov. 4 when they face the New York Jets at Hard Rock Stadium.