Coming off their bye week, the Miami Dolphins showed no signs of rust on Sunday afternoon at Hard Rock Stadium as they picked up their fifth straight win with a dominant 30-15 victory over the Houston Texans.
"[The five-game winning streak] means a lot because it wasn't just handed to us. It's earned," head coach Mike McDaniel said. "I know it wasn't gifted to anyone. They did things the right way and that shapes the way you do things moving forward."
The Dolphins' defense harassed quarterback Kyle Allen all game, holding him to a 67.8 passer rating. Five linebackers – Duke Riley, Elandon Roberts, Bradley Chubb, Jaelan Phillips and Jerome Baker – accounted for all of Miami's sacks.
After taking a 10-0 first quarter lead, the Dolphins (8-3) pulled away thanks to a 20-point second quarter fueled by the explosive offense and two Houston turnovers.
First, linebacker Andrew Van Ginkel returned an interception 23 yards to the Houston 3. Running back Jeff Wilson Jr. scored a touchdown for the third consecutive game on the next play.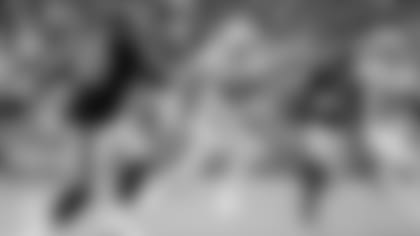 Later in the second, Chubb got to Allen and forced a fumble that Houston recovered.Then defensive backs Kader Kohou and Eric Rowe teamed up to jar the ball loose from tight end Jordan Akins on the next play. Cornerback Xavien Howard scooped it up for a 16-yard score, his fourth career touchdown.
The Texans (1-9-1) did not score until the 3:22 mark in the third quarter.
"That was awesome to see from our defense. The turnovers, the sacks [and] the big hits that they were making defensively," quarterback Tua Tagovailoa said. "It's always great to watch when we're also able to do some things well offensively."
Tagovailoa completed 22 of his 36 passes for 299 yards and a touchdown before he was replaced by Skylar Thompson late in the third quarter as Miami held a comfortable 24-point lead.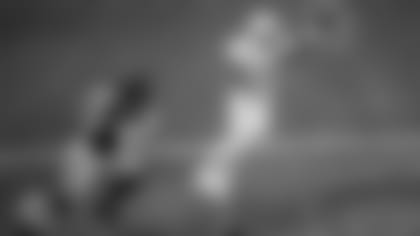 Tagovailoa utilized his entire receiving corps, throwing completions to nine different pass-catchers. Wide receiver River Cracraft was one of them, as he tallied a career-high 55 receiving yards.
Kicker Jason Sanders opened the scoring with a 45-yard field goal on Miami's first possession. He made all six of his attempts, including three field goals.
Jaylen Waddle's 22-yard reception on the opening drive gave him the most receiving yards in the first two years of a career in franchise history, surpassing Jarvis Landry's mark of 1,915 from 2014-15. Waddle's 85 receiving yards was tied for the team-high with Tyreek Hill on Sunday.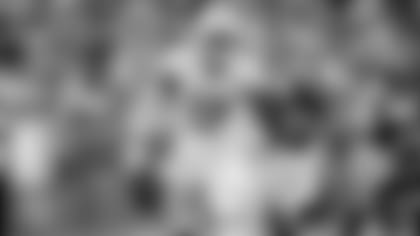 On the Dolphins' second possession of the game, they scored their first touchdown. Facing pressure from the Houston pass rush on second-and-goal, Tagovailoa scrambled to his left and unleashed a 4-yard touchdown pass to tight end Durham Smythe on the run. It completed an eight-play, 59-yard drive that gave Miami a 10-0 lead.
Miami led 30-0 at halftime, which marked the fourth consecutive game the Dolphins scored 30+ points. They had not done that since the 2009 season.
Running back Dare Ogunbowale scored Houston's first touchdown in the third quarter, as the Texans outscored Miami 15-0 in the second half. However, it was too little too late.
The Dolphins reclaim their spot atop the AFC East with the victory, breaking a tiebreaker with the second-place Buffalo Bills due to a head-to-head win.
Next up, Miami begins a three-game road trip against the San Francisco 49ers at Levi's Stadium. Kickoff is scheduled for Sunday, Dec. 4 at 4:05 ET on FOX.