The Miami Dolphins gave the Buffalo Bills all they could handle in their Wild Card matchup at Highmark Stadium, but their division rivals prevailed, 34-31, on Sunday afternoon in a four-hour thriller.
Miami had the ball and a chance to retake the lead with 4:24 remaining in the fourth quarter, but the Bills' defense stopped a fourth-and-6 to effectively end the game.
Prior to that drive, the Dolphins had already overcome a 17-point first-half deficit and were trying to storm back again after trailing 34-24 heading into the final frame.
The Dolphins used an 11-play, 75-yard touchdown drive to pull within three points at the start of the fourth. During that possession, running back Salvon Ahmed took a screen pass down the left sideline and into the red zone to convert a second-and-18. Fellow running back Jeff Wilson Jr. finished the drive with a one-yard rushing touchdown.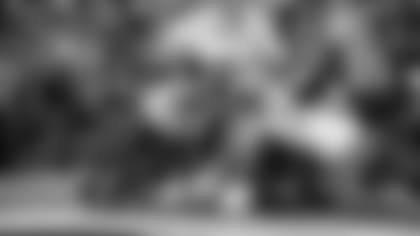 However, those were Miami's only points in the fourth, and it was not enough.
Miami's defense got the Dolphins to within one possession with exceptional play all game, forcing three turnovers and a team playoff record seven sacks.
Rookie quarterback Skylar Thompson, making his postseason debut, went 18-of-45 for 220 yards, one touchdown and two interceptions. Receiver Tyreek Hill was his top target, leading all Dolphins pass-catchers with 69 yards on seven receptions.
"It's unfortunate we couldn't come out with a win because I felt like our team fought really, really hard today," Thompson said. "You could tell there was no quit in us and walking into this game, no one gave us a chance at all, and we had a chance to win it."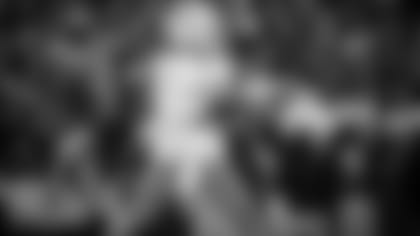 On Buffalo's opening possession, the Dolphins' defense produced a crucial fourth-down stop and forced a fumble on quarterback Josh Allen that flung out of bounds on the previous third down snap.
However, the Bills scored on their next three offensive drives – including a six-yard receiving touchdown by tight end Dawson Knox and a 12-yard rushing touchdown by running back James Cook.
But after allowing 172 yards to the Bills in the first quarter, the Miami defense gave up three points and recorded two interceptions in the second quarter. That helped the Dolphins score 17 points in just over seven minutes to erase a 17-0 deficit.
Miami's first scoring drive began with Thompson's 20-yard strike to tight end Durham Smythe that put the Dolphins in Buffalo territory for the first time with 12:46 in the second. Facing a daunting third-and-19 at the Bills' 35, Thompson kept his composure and extended the drive with another 20-yard pass to receiver Tyreek Hill down the left sideline.
Four plays later, kicker Jason Sanders made a 40-yard field goal to get Miami on the board.
On Buffalo's ensuing possession, Allen threw his first career postseason interception at home. Cornerback Xavien Howard completed the takeaway by extending his body for a spectacular over-the-shoulder catch off Allen's deep ball intended for receiver John Brown. Howard returned the pick 49 yards to the Buffalo 48, and Sanders nailed a 48-yard field goal a few plays later to narrow the gap to 17-6.
Sanders hit a 37-yard field goal with 1:15 remaining in the half after Cedrick Wilson Jr. returned a punt 50 yards to the Buffalo 27. Then, the Bills regained possession and Allen threw his second interception of the game. Safety Jevon Holland came up with the pick when the ball fell into his hands after cornerback Kader Kohou broke up a pass to receiver Cole Beasley.
Seconds later, Thompson threw his first career postseason touchdown pass to tight end Mike Gesicki. Hill caught a two-point conversion on the next play, and just like that, Miami had tied it at 17 with 33 seconds before halftime.
However, the Bills still had enough time to make a 39-yard field goal and go up 20-17 at the break.
But Buffalo's lead would not last long. After forcing a fumble on the Bills' first possession of the game, Miami did it again on their first drive of the second half. This time, the Dolphins recovered and ran it back for a touchdown to take their first lead of the game at 24-20.
As Allen dropped back to pass, safety Eric Rowe sped past the offensive line and stripped him. Defensive tackle Zach Sieler scooped up the ball and ran it five yards into the end zone. It was the first fumble return for a touchdown in Dolphins playoff history.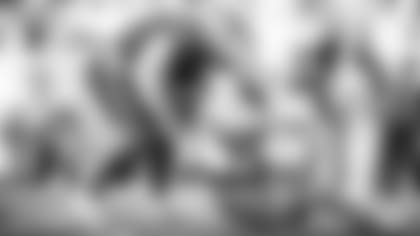 Buffalo regained momentum by scoring two touchdowns in 3:11 to take a 34-24 lead into the fourth quarter. Allen first found Beasley for a score following Thompson's interception deep in Miami territory, before throwing a 23-yard pass to Gabe Davis with 2:07 left in the third.
Then, the Dolphins tried to overcome another double-digit deficit in the fourth but fell three points short.
Miami ends the season with its first postseason appearance since 2016.