The Miami Dolphins offense rediscovered its rhythm on Sunday afternoon at Ford Field, totaling 476 yards in a 31-27 victory over the Detroit Lions for their second win in a row.  
Quarterback Tua Tagovailoa had one of the best games of his career, throwing for 382 yards and three touchdowns on 29-of-36 passes to overcome a 10-point second-half deficit.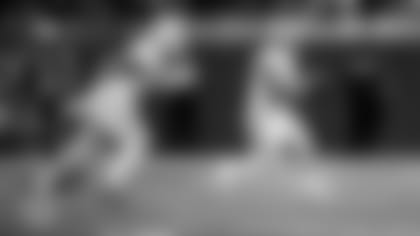 Wide receivers Tyreek Hill and Jaylen Waddle each finished with over 100 yards receiving, with Hill having a game-high 188 yards on 12 receptions. Running back Raheem Mostert added 64 rushing yards on 4.6 yards per carry.  
Entering Sunday's matchup, Miami (5-3) had 26 receptions of 20 yards or more, fourth-most in the NFL. Hill had three of his own in the first half, along with 142 receiving yards.  
"I think Mike [McDaniel] did a great job calling plays today," Tagovailoa said. "He put us in really good position to get yards after the catch on plays … We started feeling really comfortable going with the gameplan." 
Miami's defense came up huge in the second half, holding the Lions (1-6) to zero points and 67 yards as the Dolphins outscored them 14-0 in the game's final 30 minutes.  
However, it didn't start out great for Miami. The Dolphins quickly found themselves in a 14-0 hole after Detroit scored on its first two drives – a seven-yard rushing touchdown by Jamaal Williams and a seven-yard touchdown catch by fellow running back D'Andre Swift, respectively.  
Miami's offense came out firing on all cylinders, though, as Tagovailoa completed his first seven passes for 72 yards. However, the Dolphins' first offensive possession ended with a fumble at the Detroit 22.  
Wide receiver Jaylen Waddle, who hadn't scored since Week 2, exploded for two touchdown grabs in the first half to get Miami back in the game.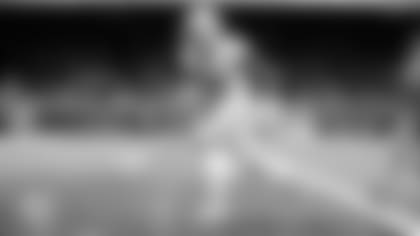 After receiver Tyreek Hill converted a third-and-13 with a 36-yard catch through two defenders, Tagovailoa found Waddle for a five-yard touchdown pass to make it 14-7 at the end of the first quarter. The second-year receiver then hit his classic celebration in the end zone by waddling with Hill. 
When the Lions extended their lead to 21-7 early in the second quarter, it was once again Hill and Waddle who led Miami's touchdown drive. First, Tagovailoa heaved a 46-yard pass that Hill went airborne to grab. Then, Waddle capped off the drive with a 29-yard touchdown reception.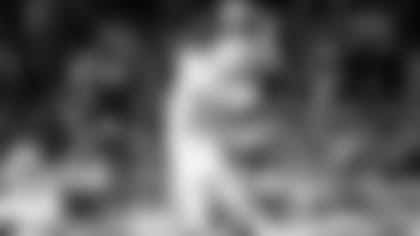 Next, both teams traded field goals, with Miami kicker Jason Sanders nailing a 45-yarder. Detroit then hit another field goal as time expired to take a 27-17 lead into halftime.  
The Dolphins scored 14 unanswered in the third quarter to take their first lead of the game. Miami opened the half with a clinical nine-play, 75-yard drive that ended with fullback Alec Ingold's first career rushing touchdown. He took a direct snap at the one-yard line for the score.  
After Miami's defense forced the first punt of the game with 5:28 left in the third, Tagovailoa masterfully orchestrated a 67-yard drive that saw him convert a third-and-6 with an 18-yard scramble. Tight end Mike Gesicki put Miami ahead, 31-27, with an 11-yard touchdown grab, his fourth of the season.  
In the fourth quarter, the Dolphins' defense stood strong. Defensive lineman Zach Sieler sacked quarterback Jared Goff on third-and-9 to end a Detroit drive, before Goff's pass fell incomplete on fourth-and-1 on the Lions' next possession to effectively end the game.  
Next up, the Dolphins travel to Soldier Field to take on the Chicago Bears in their second straight road game. Kickoff is scheduled for 1 p.m. on CBS.