With the start of the new league year approaching, dolphins.com continues a series of free agency previews with the running back position.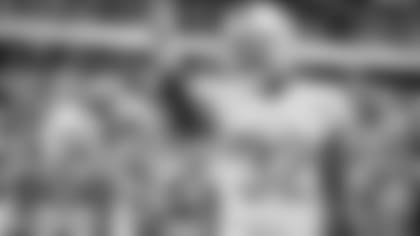 The Dolphins went through significant changes at running back in 2017, but one of the most pleasant developments of the entire season for the team was the emergence of Kenyan Drake after he became the feature back in the aftermath of the trade of Jay Ajayi and the injury that landed Damien Williams on injured reserve.
Drake will head into his third NFL season hoping to pick up where he left off, but who will be his teammates at his position remains to be seen because Williams is scheduled to become an unrestricted free agent March 14. Senorise Perry and rookie free agent De'Veon Smith were the other running backs on the roster at the end of the 2017 season.
THE TOP THREE FREE AGENTS AT THE POSITION
Le'Veon Bell, Pittsburgh - We have to include Bell on this list because he just might be the best running back in the NFL, but it's almost impossible to fathom the idea of the Steelers not preventing him from hitting the open market. Bell was second in the NFL in rushing and second in yards from scrimmage last season.
Carlos Hyde, San Francisco - The former second-round pick from Ohio State is coming off a 938-yard season in 2017, but he also was a major factor in the 49ers passing game with 59 catches out of the backfield. Hyde would have had a 1,000-yard rushing season in 2016 had he not missed three games. As it was, he ended up with 988 yards with a healthy 4.6-yard average.
Isaiah Crowell, Cleveland - The Browns have had their well-documented problems in recent years, but Crowell was a solid back the past two seasons when he started all 32 games. He was particularly effective in 2016 when he rushed for 952 yards and seven touchdowns and had 40 catches out of the backfield. Crowell had 853 rushing yards with a 4.1 average last season.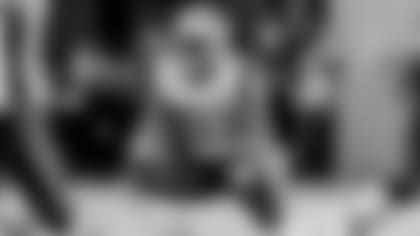 o Frank Gore, Indianapolis - The former University of Miami standout continues to show amazing staying power. He has started all 16 games each of the past six seasons and has rushed for at least 950 yards in all but two of his 13 NFL seasons.
o Dion Lewis, New England - It's difficult for any Patriots running back to put up big numbers because they use so many different players at that position, but Lewis averaged 5 yards per carry in 2017 and had 32 catches out of the backfield.
o LeGarrette Blount, Philadelphia - Blount was that rare Patriots back with big numbers in 2016 when he rushed for 1,161 yards and an NFL-best 18 touchdowns, but he moved on to the Eagles last season and won a second consecutive Super Bowl title while rushing for 766 yards.
o Orleans Darkwa, N.Y. Giants - Darkwa began his NFL career with the Dolphins in 2014 and emerged as the Giants' lead back last season when he rushed for 751 yards and five touchdowns.
o Jerick McKinnon, Minnesota - A former quarterback at Georgia Southern, McKinnon was effective as a change-of-pace back for the Vikings. He rushed for more than 500 yards each of the past two seasons and had 94 receptions during that span.