Head Coach Adam Gase conducted his weekly day-after press conference at the Baptist Health Training Facility at Nova Southeastern University on Monday. Here were some comments that stood out, along with some perspective: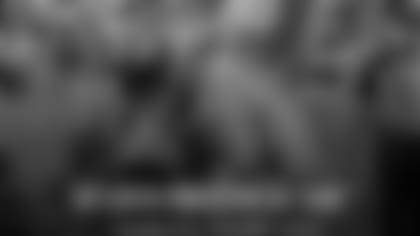 — When asked about Kenny Stills' recent spike in production, Gase suggested it was a matter of opportunities and not necessarily related to anything Stills has been doing differently. Whatever the reason, Stills is averaging five catches over the past four games after averaging 3.5 in the first eight. Stills has 48 catches for 733 yards with six touchdowns on the season, and finds himself with a chance to record his first 1,000-yard season. Regardless of the final numbers, Stills already has proven that his breakout 2016 season was no fluke.
— Defensive end Terrence Fede has gotten more playing time on defense since William Hayes was sidelined by a back injury, but he's been a factor on special teams pretty much the whole season. Fede recorded his second career punt block in the victory against Denver on Sunday while also being credited with a quarterback hit on defense. In his fourth season after being the first player from Marist College to get drafted, Fede has carved himself a nice role because of his special teams ability and his versatility along the defensive line with his ability to play either end or tackle. And, as Gase mentioned, the effort is never in question.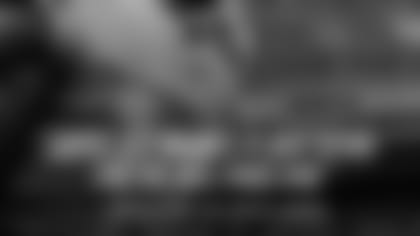 — Gase was answering a question about tight end Julius Thomas' stats when he made the point that he ideally wants to spread the ball around to all his receivers. This is when he explained how it is that Jarvis Landry always seems to get his share of receptions. It's no accident that Landry is the only player in the NFL with at least five catches in every game this season after Minnesota wide receiver Adam Thielen's streak ended Sunday when he was held to four catches in a victory against Atlanta. There's no question Landry just has a knack for getting open, and it doesn't hurt that he's also got great hands.
— The Dolphins will face the Patriots for the second time in three weeks Monday night and they're hoping to avoid the kind of slow start that has hurt them in their three previous meetings with Gase as head coach. In those games, the Dolphins have fallen behind 24-0, 20-0 and 14-0. Gase said the Dolphins must avoid mental mistakes early in the game, one example being allowing a 14-yard run on a fake punt on fourth-and-8 as happened two Sundays ago. The ideal scenario, as Gase sees it, is playing a smart game, keeping the score close until the fourth quarter and then making the plays at crunch time. That clearly isn't easy to do against a team like New England, but that's what Gase believes is the formula.