Quarterback Jay Cutler, guard Ted Larsen, defensive tackle Ndamukong Suh and safety T.J. McDonald were among the players who addressed the media at the Baptist Health Training Facility at Nova Southeastern University on Thursday.
Here were some of the comments that stood out, along with some perspective:
"He's an elite running back in a quarterback position. He has a great arm well, that's why he plays quarterback. He's a great challenge for us."
— Ndamukong Suh is looking forward to the challenge of facing quarterback Cam Newton.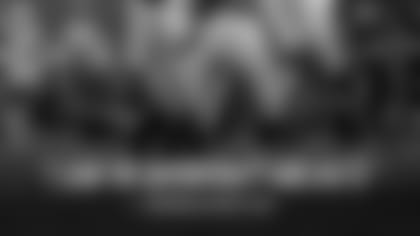 — Ndamukong Suh couldn't remember the last time he flew at quarterback to try to strip the ball the way he successful did against Oakland last Sunday night.
"Man, I'm excited about T.J. coming. One, he's going to have fresh legs, so he should be running all over the field and having fun. But secondly, he's just an elite DB that has the ability to play in the box as well as in coverage."
— Ndamukong Suh is looking forward to seeing safety T.J. McDonald make his season debut for the Dolphins.
"Once you're a certain age you love playing; that's why you keep playing. To be able to do that, I'm excited to get back on the field."
— Ted Larsen is looking forward to playing in his first regular season game as a member of the Dolphins.
"Pouncey is a veteran guy, Tunsil is a good young guy. I played a lot of ball with Tunsil in the spring, too. I don't think it takes that long if everybody just does their job and things start to flow."
— Ted Larsen isn't overly concerned about the issue of chemistry along the offensive line.
"I've played a lot of games. I've seen a lot of different concepts and schemes and I feel like I can be a second set of eyes for Pounce and I'll try to communicate well with Pounce."
— Ted Larsen believes his experience can be an asset for the Dolphins offensive line.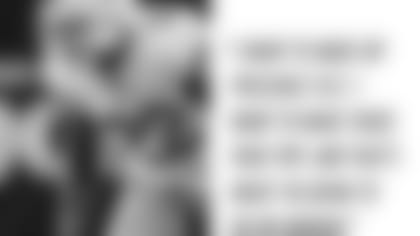 — T.J. McDonald has the reputation as a physical player, and he wants nothing ore than to live up to that.
"I've been tough to sit back and watch. I've been doing all I can to be here for my teammates. It's definitely made me appreciate the game. I've done everything I can to get back right."
— T.J. McDonald is excited about being back after his league suspension was lifted.
"Last week was the longest week ever, I'll tell you that. This week, the biggest thing is just trying to make sure I stay the same player, not get too high, not get too low. You don't want to go out there and try to press and try to force myself to make a play, just kind of play the game like I know how."
— T.J. McDonald admitted it was tough to stay patient.
"I tried to run around as much as I could. Definitely take my preparation very serious and everything. It was good. I felt good. Definitely a great feeling to get back in there."
— T.J. McDonald liked the way his first practice of the regular season went.
"I guess it does kind of feel like a season opener for me. But this team has got one goal. I just want to go out there and help these guys win."
— T.J. McDonald admits it's a little strange to be preparing for his first game of the regular season in November.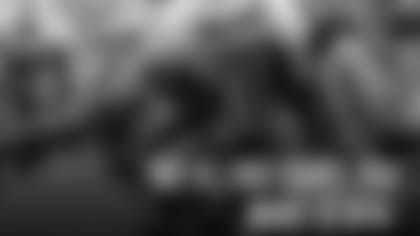 — T.J. McDonald is looking forward to pairing up at safety with Reshad Jones.
"We gotta win games. You can have all the FedEx trucks in the world, but we're about one thing, and that's winning football games."
— Jay Cutler when he was told jokingly he might be getting a FedEx truck for being named the FedEx Air Player of the Week (he'll actually have a $2,000 donation to USO made in his name).
"Incredible defense … 5-9, 5-8, they control everything, they get everyone else in position."
— Jay Cutler has great respect for the Carolina Panthers defense, in particular linebackers Luke Kuechly (59) and Thomas Davis (58).
"Nothing that surprises me. I think the kid is an unbelievable football player."
— This was Jay Cutler's reaction to the all-out-effort touchdown by Damien Williams against Oakland.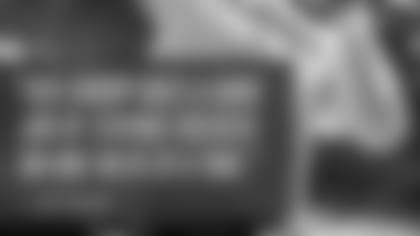 — Jay Cutler believes the Dolphins are in position to reach their goals at the halfway mark of the season.
"We've had a few hiccups here and there, but we've been trending in the positive direction."
— Jay Cutler is encouraged by what he's seen on offense the last few games.