Head Coach Adam Gase, offensive coordinator Clyde Christensen, defensive coordinator Matt Burke and special teams coordinator/associate head coach Darren Rizzi spoke to the media at the Baptist Health Training Facility at Nova Southeastern University on Thursday.
Here were the highlights:
"I expect that group to come out ready to perform and play well. It's the best thing about playing defense, it's really about mind-set."
— Gase has high expectations for the defense against Tampa Bay.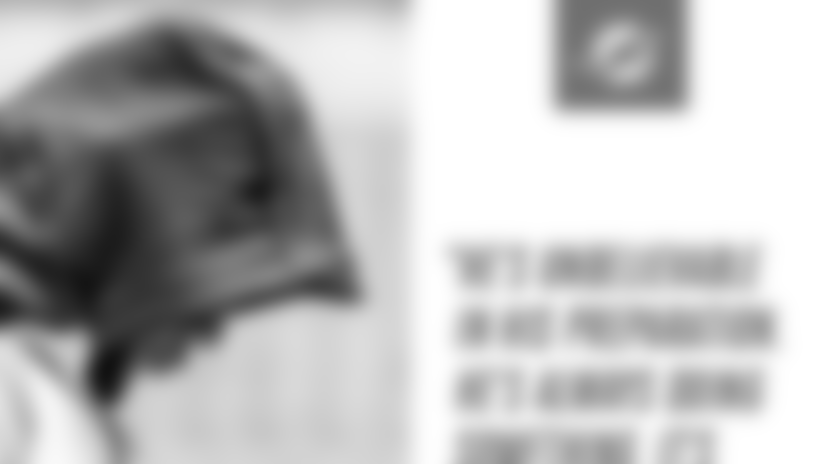 — Gase explained the key to Ndamukong Suh's durability.
"Giving players the proper amount of time to recover for the next game was important for us."
— Gase said the plan all along was to give players Wednesday off this week.
"He's doing a lot of things good. Anytime he's had any kind of struggle, it's things he's never seen before. It's always going to be a learning experience for him."
— Gase likes the progress he's seen from first-round pick Charles Harris.
"It's kind of been a whirlwind of a season for sure. It's definitely been an interesting situation, but it is what it is."
— Rizzi preparing for a game Sunday when the team was supposed to have its bye.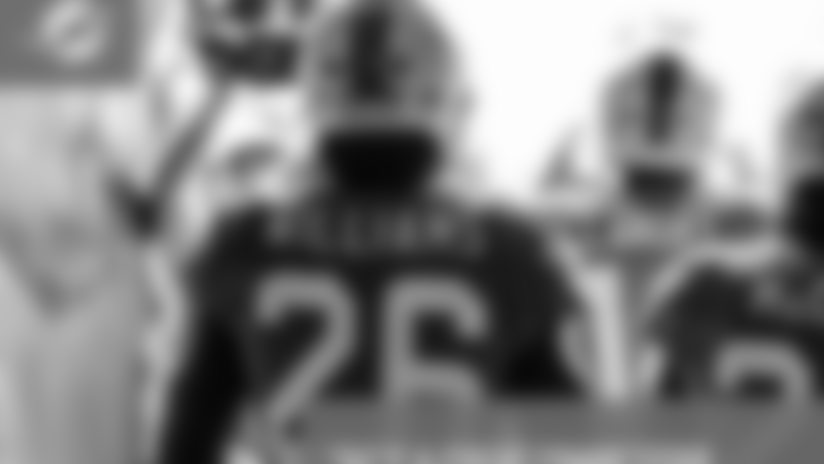 — Rizzi likes what Damien Williams brings to the Dolphins on offense and special teams.
"I thought last week we were really on top of the game plan. I thought we did a great job of getting a hat on a hat."
— Rizzi saw good signs in the return game against Carolina.
"You've got to go right back to one game at a time. It's easy to get lost in the past. Sometimes it's hard to keep perspective. When you look at big picture, we're right in the middle of it."
— Rizzi stressed the importance of keeping the focus on the upcoming game and not look behind or too far ahead.
"We've got to get right back to where he was in training camp. He looked like a guy who wanted to be great. I haven't changed my opinion that he can be a guy who can be a great player."
— Christensen isn't backing down from his statements in the summer that DeVante Parker had the chance to accomplish big things.
"If he wasn't a veteran like he was, it would have been a rough day. I was encouraged and I think it'll get better and better."
— Christensen said guard Ted Larsen did a solid job in his first game with the Dolphins.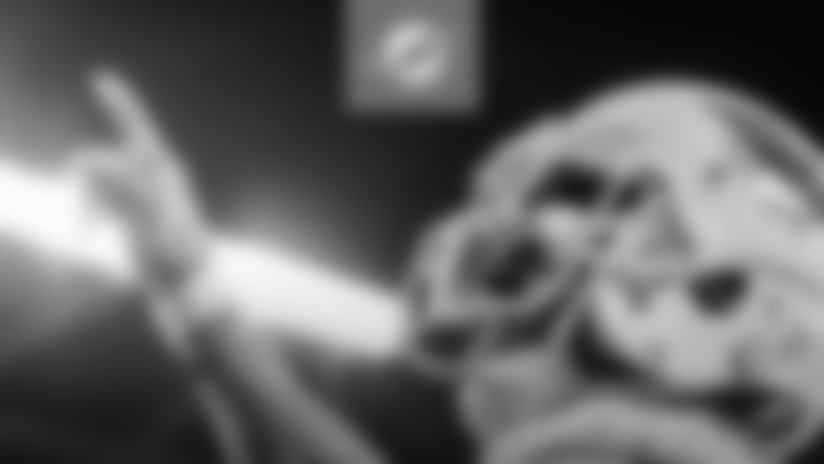 — Christensen likes what running backs Kenyan Drake and Damien Williams bring to the offense.
"That's one of the priorities this week, we have to get the communication right. The communication is the starting point."
— Christensen wants to see improvement on the offensive line.
"We haven't had a chance to truly cut it loose. I just don't feel that we've had truly rush opportunities."
— Burke said the sack numbers would be better if the Dolphins were able to play with a lead more often.
"X's next step for me has to be locating the ball and getting the ball out."
— Burke feels cornerback Xavien Howard has had good coverage more often than not but now needs to make more plays on the ball.