Center Mike Pouncey, defensive tackle Jordan Phillips and linebacker Chase Allen spoke to the media during the Dolphins' turkey giveaway at the Baptist Health Training Facility at Nova Southeastern University on Monday.
Here were some comments that stood out, along with some perspective:
"We just harped on the little things this week, attention to detail. Our leaders really came out and led this week, and showed us the way that it needs to be done."
— Jordan Phillips discussed the major improvement in the run defense against Tampa Bay. The Dolphins held Tampa Bay to 2.2 yards per rushing attempt, down from the disappointing 8.2 they allowed against the Panthers. The Dolphins were particularly impressive in the second half when they held the Bucs to only 5 rushing yards on 11 attempts. This was more like the type of rushing defense the Dolphins were playing in the early weeks of the 2017 season. Remember, they didn't allow an opposing team to average more than 3.5 yards per carry in their first four games. The Dolphins will need that kind of run defense down the stretch to help turn things around.
---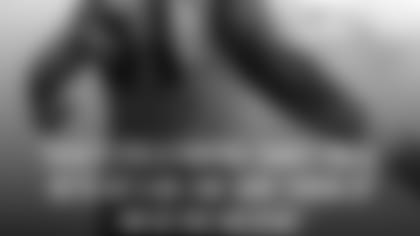 — Mike Pouncey
The Dolphins absolutely still have a fighting chance in the AFC playoff race despite their 4-6 record because of the separation between the top tier of teams like New England, Pittsburgh and Jacksonville and a bunch of others bunched together. At 4-6, the Dolphins find themselves a game behind the last playoff spot, which currently has Baltimore and Buffalo tied at 5-5. There's no question the Dolphins have little margin for error, but as Pouncey said, there's still a fighting chance.
---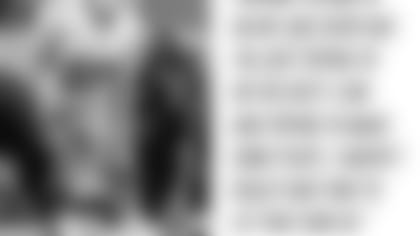 Chase Allen has gone from undrafted rookie free agent to starting middle linebacker in the same year, but the soft-spoken rookie isn't about to start daydreaming about his accomplishments. This is how Allen has been since he showed up at Dolphins camp, as he displayed a quiet confidence while always saying the right things. While Head Coach Adam Gase said earlier Monday that Allen still is in the learning stages, it's obvious Allen has intriguing potential and should only get better the more experience he gains.
"The families that come out here, they're always really grateful and happy to see us." — Jordan Phillips
"This event is awesome. To be able to give back to the community, a community that supports us through good and bad and ugly, to be able to put a smile on their face for such a great holiday, it means the world to us to be out here." - Mike Pouncey
Phillips and Pouncey both talked about the turkey giveaway, one of the Dolphins' signature community events of the year. The organization holds community events on a regular basis, but providing complete Thanksgiving meals to needy South Florida families ranks as one of the most significant every year.