Some of the comments from the Baptist Health Training Facility at Nova Southeastern University on Monday that stood out, along with some perspective:
"I like the guys that we have on the roster right now. I think there's a lot of things that we can do better."
— Head Coach Adam Gase was insistent that the recent problems the Dolphins have encountered aren't related to the personnel on the roster but rather the execution of the players. This is something Gase has repeated in recent weeks, along with his thoughts that he likes the effort he has seen from his players, even though it hasn't always translated to the games. Gase also has been consistent in saying the only way to fix the problems that have surfaced is to keep working hard in practice and focusing on only the game at hand.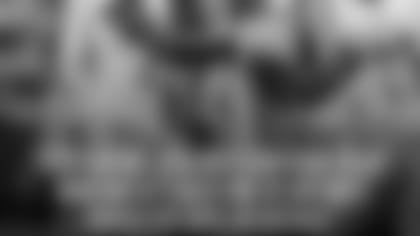 — Adam Gase had a lot of praise for cornerback Bobby McCain, who recorded his second interception of the season against the Patriots before he was ejected in the third quarter. McCain clearly has made big strides in his third season after joining the team as a fifth-round pick in the 2015 NFL draft. McCain is tied for the team lead with Reshad Jones with his two interceptions and has been solid in coverage pretty much all season.
"I told my team after the game I let them down, me getting ejected from the game. I let my brothers down not being able to be out there with them. But it won't happen again."
— Cornerback Bobby McCain said his altercation with New England wide receiver Danny Amendola came after a few plays where the two went at each other. McCain clearly was remorseful about being ejected and learned an important lesson, namely that players should never give officials a reason to throw them out. McCain has become a solid nickel cornerback in his third NFL season and he's always been a fiery player. What Sunday reinforced was the importance of keeping his emotions channeled in the right direction.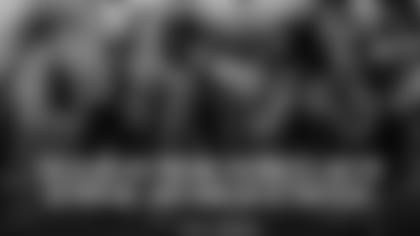 — Guard Ted Larsen is among the many Dolphins offensive linemen who have dealt with injuries this season, but he says there never should be any excuse once the games start. The Dolphins used their fourth different starting offensive line combination against New England, with Jesse Davis starting at a third position this season and Sam Young making his first start of 2017 at right tackle. Larsen said the Dolphins need to persevere and find a way to protect their quarterback regardless of who's in the lineup. In an ideal scenario, a team would be able to use the same starting five up front for 16 games, but injuries are a fact of life in the NFL and every team has to make adjustments. The Dolphins have just had perhaps more than their share this season when it comes to the offensive line.