The Dolphins' season-opening victory against the Tennessee Titans likely will be remembered for the two long delays that made it the longest game since the 1970 AFL-NFL merger, but there was a lot more to it.
We can start by pointing out the Dolphins accomplished a big-play trifecta they never before had done since the franchise began in 1966 — in the 27-20 victory, the Dolphins had a kickoff return for a touchdown (by Jakeem Grant), plus a touchdown pass of 75 yards (from Ryan Tannehill to Kenny Stills), plus an interception return of 50-plus yards (Reshad Jones).
The Dolphins had accomplished two of the three four previous times — in the 1971 AFC Championship Game when Bob Griese threw a 75-yard touchdown pass to Paul Warfield and Dick Anderson had a 62-yard interception return for a score; in Super Bowl XVII when David Woodley threw a 76-yard touchdown pass to Jimmy Cefalo and Fulton Walker had a 98-yard kickoff return for a touchdown; in 1984 when Dan Marino had an 80-yard touchdown pass to Mark Duper and Glenn Blackwood had a 50-yard interception return against the Colts; and in 2005 when Sage Rosenfels had a 76-yard touchdown pass to Chris Chambers and Wes Welker had a 95-yard kickoff return for a touchdown.
The completion was the second-longest of Tannehill's career, behind only an 80-yard touchdown pass to Brian Hartline against Arizona on Sept. 30, 2012.
This was Tannehill's third career touchdown pass of 70 yards or longer, but ironically the first that came in a victory. Besides the pass to Hartline, Tannehill had a 74-yard touchdown pass to Stills in a 22-7 loss against Cincinnati in 2016.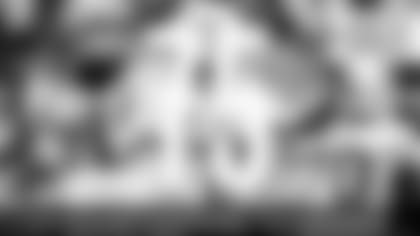 Tannehill became the fourth quarterback in Dolphins history with more than one career completion of 75 yards or longer, joining Dan Marino (6), Bob Griese (3) and Sage Rosenfels (2).
The 75-yard touchdown was the second-longest reception of Stills' career, behind only a 76-yard reception from Drew Brees in 2013 when he was a rookie with the New Orleans Saints.
It was the eighth career catch of 60 yards or more for Stills, all of which were touchdowns. The one exception was a 67-yard gain in his first NFL game in 2013.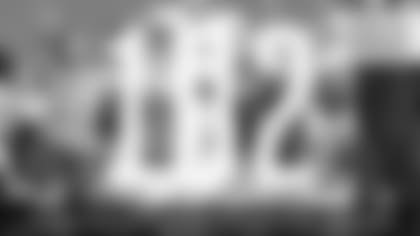 In addition to being the second-longest kickoff return in Dolphins history, Grant's 102-yard touchdown against Tennessee was tied for fourth-longest in an NFL opener in the past 20 years. The longest is 108 yards, shared by Randall Cobb of the Packers in 2011 and Ellis Hobbs of the Patriots in 2007.
Grant joined Ted Ginn Jr., Marcus Thigpen and Freddie Solomon with both a punt and kickoff return for touchdowns for the Dolphins.
Grant's previous career-long kickoff return was 45 yards and came in his first NFL game in the 2016 season opener at Seattle.
This marked the third time the Dolphins scored on a kickoff return in a season opener. It happened, of course, in 1996 when Joe Auer returned the first kickoff in franchise history for a touchdown against Oakland, and also in 1969 when Mercury Morris scored against the Cincinnati Bengals. The Dolphins also have had three punt returns for touchdowns in a season opener — by Tom Vigorito in 1982, Thigpen in 2012 and Jarvis Landry in 2015.
Jones' 54-yard interception return was the longest by a Dolphins player since 2016 when linebacker Kiko Alonso had a 60-yard pick-six against the San Diego Chargers.
It was the longest interception return by a Dolphins safety since 2014 when Louis Delmas had an 81-yard return for a touchdown against Jacksonville.
Jones and Seattle's Bradley McDougald became Sunday the first NFL safeties with two interceptions in an opener since 2014.
Jones became the ninth Dolphins player, and the first since Dimitri Patterson in 2013, to get two interceptions in a season opener. Charlie Babb had three against Oakland in 1975 and these six each had two: Willie West (1966), Glenn Blackwood (1980), Troy Vincent (1995), Shawn Wooden (1997), Terrell Buckley (1998) and Sam Madison (2000).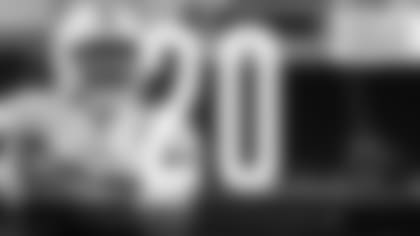 The two interceptions gave Jones a total of 20 for his career. The 54-yard return was the longest of his career, topping a 50-yard return against Chicago in 2014, and his 26-yard return was the fifth-longest.
Jones' 54-yard return was the third-longest for the Dolphins in a season opener over the past 25 years, topped only by Troy Vincent's 69-yard touchdown against the Jets in 1995 and Louis Oliver's 60-yard return against New England in 1996.