The Miami Dolphins are headed to the postseason for the first time since 2016 after an 11-6 victory over the New York Jets on Sunday afternoon at Hard Rock Stadium.
Here's a look at the most notable stats, metrics and milestones from Week 18 on Inside the Numbers, presented by BDO.
Kicker Jason Sanders nailed a game-winning 50-yard field goal with 18 seconds remaining to punch Miami's ticket to the playoffs in front of 66,429 fans. It marked the seventh game-winning/game-tying field goal of Sanders' career, and it came on a day when the five-year NFL veteran scored more than three-fourths of the Dolphins' points by making all three of his field goal attempts.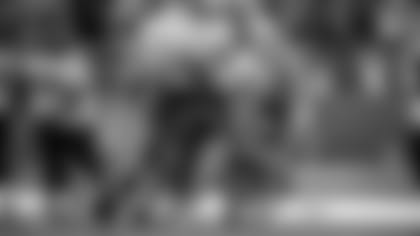 The win gives Miami its 24th playoff berth and third consecutive season with a winning record at 9-8 – something the Dolphins had not done since 2001-03. Additionally, Miami clinched a playoff berth at home for the first time since Dec. 30, 2001.
Head coach Mike McDaniel becomes the sixth coach in franchise history to register a winning season in his first year and the fifth coach to reach the playoffs in his first season – a list that includes the great Don Shula.
Quarterback Skylar Thompson became the first rookie drafted in the seventh round or later to win a start in team history since David Woodley did it in 1980. The Kansas State product completed 20 of 31 passes for 152 yards, including a game-long 32-yard completion to tight end Mike Gesicki, and committed zero turnovers.
On the ground, running backs Raheem Mostert and Jeff Wilson Jr. combined for 143 rushing yards, as Miami controlled time-of-possession 35:25 to 24:35.
Meanwhile, the Dolphins' defense gave up a season-low six points and 187 total yards to the Jets. It was the fewest points and yards allowed by Miami since a Monday Night Football game against the New Orleans Saints on Dec. 27, 2021.
Several Dolphins' players had impressive seasons. Christian Wilkins led the way by recording the most tackles by a NFL defensive lineman since 1994. His six tackles on Sunday gave him 98 on the year.
Like Wilkins, receivers Tyreek Hill and Jaylen Waddle also made NFL history by recording the third-most receiving yards by two teammates in one season with 3,066. Herman Moore and Brett Perriman, along with Torry Holt and Isaac Bruce, are the only duos to have more. Overall, only four NFL teammates have broken the 3,000-yard threshold.
In his first season with the Dolphins, Hill broke the franchise mark for receiving yards (1,710), and Waddle finished with the fourth most at 1,356. Hill also ends the season ranked second in the NFL in receiving yards, and Waddle led the league with 18.1 yards per catch.
Cornerback Xavien Howard's 83 passes defensed in his career are the fourth most in franchise history, and he has now gone three straight home games with a pass defensed. Fellow cornerback Kader Kohou wrapped up his stellar year leading all undrafted rookies in defensive snaps (852), tackles (72) and passes defensed (10).
Two Miami linebackers also finished the season with 100+ tackles. Jerome Baker recorded exactly 100 while Elandon Roberts registered a team-high 104 this year.
The Dolphins face the Buffalo Bills in the AFC Wild Card round at Highmark Stadium on Sunday, Jan. 15. Kickoff is scheduled for 1 p.m. on CBS.