The Miami Dolphins sit atop the AFC East after a dominant 39-17 victory over the Cleveland Browns on Sunday afternoon at Hard Rock Stadium.  
Here's a look into the team stats, individual metrics, milestones and more that fueled the Dolphins' Week 10 win on Inside the Numbers, presented by BDO.  
Four straight wins have brought Miami from .500 in mid-October to its best 10-game start since 2001 at 7-3. During their winning streak, the Dolphins have averaged 30.25 points per game and totaled 10 passing touchdowns, more than eight NFL teams this season.  
Sunday was yet another offensive masterpiece, as Miami gained over 450 yards for the fourth time this year, which is tied for the NFL lead with Kansas City. The Dolphins also did not punt the ball for the fifth time in franchise history thanks to 29 first downs, the most by Miami in nearly three years.  
Miami has now scored 30+ points in three straight games for the first time since a four-game stretch during the 2009 season.  
Quarterback Tua Tagovailoa continued his dominance, registering a passer rating above 135.0 for the third consecutive game. The Alabama product completed 25-of-32 passes for 285 yards and three touchdowns, giving him a career-high 18 for the season. His previous record was 16 in 2021.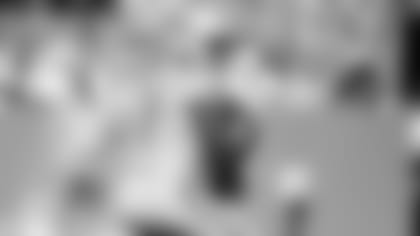 Tagovailoa has not thrown an interception since his return from injury in Week 7 and improved his league-leading third-down passer rating to 149.8, the highest since 1991, by completing all seven of his passes for 80 yards and a touchdown on third down.  
However, Tagovailoa's success would not have been possible without exceptional play from the offensive line, which did not allow a sack on him for the third time in the past four games.  
But it was not just the passing offense that shined against Cleveland as the Miami rushing attack gained a season-high 195 yards on 5.9 yards per carry. Jeff Wilson Jr., in only his second game as a Miami Dolphin, paved the way with a team-high 119 rushing yards, the most ever by a Dolphin in 19 all-time games against the Browns.  
Wilson added a 20-yard rushing touchdown in the fourth quarter, and fellow running back Raheem Mostert sprinted for a 24-yard score earlier in the game.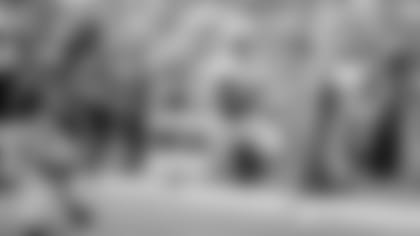 Defensively, Miami yielded just 297 yards to Cleveland, the Browns' lowest mark this season. Defensive tackle Christian Wilkins led the way with two half-sacks, one of which came on third down to force a punt, and seven tackles.  
Newly acquired linebacker Bradley Chubb recorded his first half-sack with the Dolphins. The former Bronco averaged 3.43 yards of average separation from the quarterback when rushing the passer compared to a league average of 4.53, according to NFL Next Gen Stats. 
Undrafted rookie cornerback Kader Kohou totaled three passes defensed. 
Down 7-0 after Cleveland scored on the opening drive, the Dolphins responded with 17 unanswered points in the first half to take control of the game. During that time, Tagovailoa posted a 143.6 passer rating, first tying the game with a 13-yard pass that fullback Alec Ingold took down the left sideline and into the end zone. It was his first career receiving touchdown with the Dolphins.  
After a field goal, Tagovailoa put Miami up by two possessions with a perfectly thrown pass to the back corner of the end zone that receiver Trent Sherfield caught. From there, Miami cruised to its fourth consecutive victory.  
Next, the Dolphins will rest up during their Week 11 bye before returning to Hard Rock Stadium for a matchup with the Houston Texans on Nov. 27 on CBS. Kickoff is scheduled for 1 p.m.