In quarterback Tua Tagovailoa's return from injury, the Miami Dolphins snapped a three-game losing streak in front of a nationally televised audience on Sunday Night Football, beating the Pittsburgh Steelers, 16-10, at Hard Rock Stadium.  
Here's a look into the team stats, individual metrics, milestones and more that fueled Miami's Week 7 win on Inside the Numbers, presented by BDO.  
On a special night when the 50th anniversary of Miami's 1972 perfect season was commemorated, the Dolphins (4-3) became just the seventh NFL franchise since 1966, the team's inaugural season, to win their 500th game (including playoffs).  
The Dolphins recorded their first Sunday Night Football victory since 2004 against Cleveland. They are now 9-1 in their past 10 games at Hard Rock Stadium and 4-1 in their last five prime time games.  
In a second half featuring zero points, Miami's defense came up with two game-saving picks to fend off Pittsburgh. Safety Jevon Holland snagged his second interception of the season with 2:57 remaining by leaping in front of Steeler receiver Diontae Johnson.  
Then, with 25 seconds left and Pittsburgh on Miami's 25-yard line, cornerback Noah Igbinoghene, making his first start of the season, extended his body for a spectacular, toe-tapping catch in the end zone. It was his first career pick.   
"Man, I was just able to get the interception, that's all I've been working on," Igbinoghene said. "That's all the coaches have been preaching is just 'get the ball, Noah, get the ball'... I'm just focused on the team and what the coaches want me to do. Got this win for our team."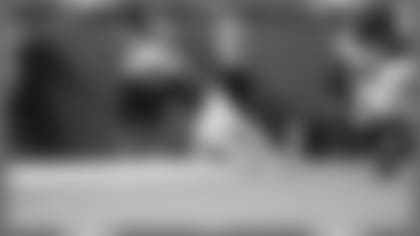 Miami finished the night with three interceptions, its most in a game since November 2021 versus Carolina.  
But before the game turned into a defensive battle, the Dolphins offense came out firing in the first quarter, quickly building a 13-0 lead. Miami's 10 first downs were tied for its second-most in a first quarter since 2000. 
Tagovailoa helped Miami score its first opening drive touchdown of the season by completing six-of-seven passes for 68 yards. Running back Raheem Mostert found the end zone with an eight-yard catch that put the Dolphins up 7-0. Mostert has now scored a touchdown in three of his four Sunday Night Football appearances.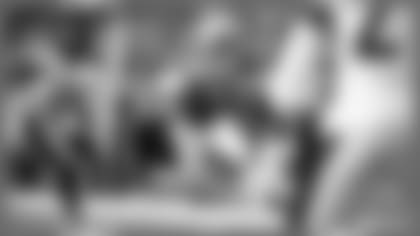 After missing two full games due to injury, Tagovailoa had 261 yards, one touchdown and a 92.7 rating on 21-of-35 completed passes in his return. His 105.9 passer rating on the season is fourth-best in the NFL.  
Wide receiver Tyreek Hill continued his dominance on Sunday with 72 yards. His 773 receiving yards on the season lead the NFL and are the most in Dolphins history through seven weeks. 
However, it was second-year receiver Jaylen Waddle who led all pass-catchers with 88 yards on four receptions. Waddle's 63 yards were the most in a first quarter since 2019 when Devante Parker had 77, and his 621 receiving yards on the season are the fourth-most in the NFL.
Hill and Waddle have been the most productive one-two punch in the NFL this season, with a combined 1,394 receiving yards.
Kicker Jason Sanders, whose 82.7 career field goal percentage is the highest in franchise history, converted all three of his field goals. Along with an extra point, his kicks of 24, 42 and 47 yards accounted for 62.5 percent of Miami's 16 points enroute to victory.
Next up, the Dolphins travel to Ford Field on Sunday, Oct. 30 to face the Detroit Lions (1-5). Kickoff is scheduled for 1 p.m.