Heading into their Week 11 bye, the Miami Dolphins are off to a 7-3 start under first-year head coach Mike McDaniel. That puts the Dolphins atop the AFC East thanks to their best 10-game start since 2001.
Here's a look into the team stats, individual metrics, milestones and more that has fueled Miami's success through 10 weeks of the season on Inside the Numbers, presented by BDO.
McDaniel has worked wonders in 2022, becoming just the second head coach in franchise history (Dave Wannstedt, 2000) to win at least seven of his first 10 games. The former San Francisco 49ers offensive coordinator has utilized quarterback Tua Tagovailoa and a host of playmakers on offense, such as Tyreek Hill and Jaylen Waddle, to a fast start.
Through 10 weeks, Miami leads the NFL with 3,059 passing yards and is second in passing touchdowns with 21. Tagovailoa ranks first among starting quarterbacks in yards per attempt (9.1) and passer rating (118.4). If the Alabama product keeps that up for the rest of the season, it would be the third-highest single-season passer rating of the last decade, behind only Aaron Rodgers in 2020 and Nick Foles in 2013.
Tagovailoa's 18 passing touchdowns, a career-high, are tied for third in the league, despite him missing two full games to injury. Miami is 14-1 in the past 15 games Tagovailoa has finished, and it is a big reason the Dolphins have won 10 of their last 11 games at Hard Rock Stadium.
Tagovailoa enters the bye on a tear, throwing three touchdowns and registering a 135.0+ passer rating in each of his last three games, where the Miami offense has averaged 35 points per game.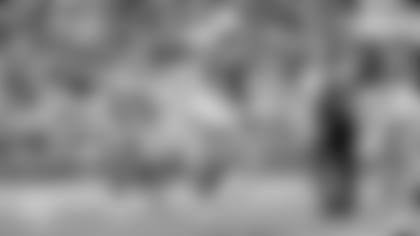 While Tagovailoa is proving his talent this year, it would not be possible without his teammates, and particularly the tandem of Hill and Waddle, who are the NFL's most productive receiving duo through 10 weeks. Hill leads the NFL with 1,148 receiving yards, putting him on pace for a remarkable 1,952 yards, which would be the second most in a single season all-time.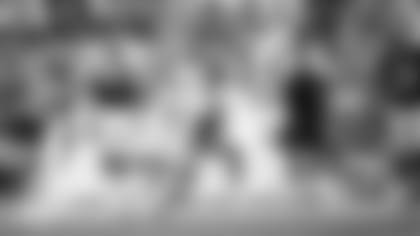 Waddle is not far behind with the fourth-most receiving yards in the league at 878. Both receivers have combined for 2,026 yards this year, which leads the NFL and is more than 10 entire teams.
Other players have also excelled on offense, such as as fullback Alec Ingold, who recorded his first-ever rushing touchdown this season, and receiver Trent Sherfield, who already has a career-high 247 receiving yards, more than his last three seasons combined.
Defensively, linebacker Melvin Ingram is having a solid start with a team-high four sacks. Safety Jevon Holland leads Miami with 2 interceptions heading into the break and is the only player in the NFL with multiple interceptions and at least one sack and forced fumble.
The recent addition of Pro Bowl linebacker Bradley Chubb is also paying dividends, as he recorded a half-sack and three quarterback hits against Cleveland last Sunday, which Miami held to 17 points and 297 yards of offense.
It has also been a historic year for the Dolphins, which celebrated the 50th anniversary of the undefeated 1972 team in late October versus Pittsburgh. Miami's 16-10 victory over the Steelers marked its 500th win (including playoffs), something only seven franchises have done since the Dolphins' inaugural season in 1966.
The Dolphins have seven games remaining, including matchups with all three divisional opponents, which will make for an exciting stretch run. Miami returns from its bye on Sunday, Nov. 27 with a home game against the Houston Texans, scheduled for a 1 p.m. kickoff on CBS.