The Miami Dolphins narrowly dropped a 23-21 decision against the New England Patriots on Sunday afternoon at Gillette Stadium.
Here's a look at the most notable stats, metrics and milestones from Week 17 on Inside the Numbers, presented by BDO.
Defensive tackle Christian Wilkins made history in his home state of Massachusetts on Sunday, becoming the first NFL defensive lineman to register 90 tackles in a season in the past decade. The Clemson product finished the game with six tackles – bringing his total to 92 – a sack and one pass defensed.
Wilkins surpassed his 2021 mark of 89 tackles, which was previously tied for the most among NFL defensive linemen since 2013. He now has five straight games with at least five tackles and leads Miami with 42 tackles – an average of seven per game – in the last six contests.
Wilkins also extended Miami's sack streak to 14 games by bringing down quarterback Mac Jones for a nine-yard loss early in the second quarter on first down.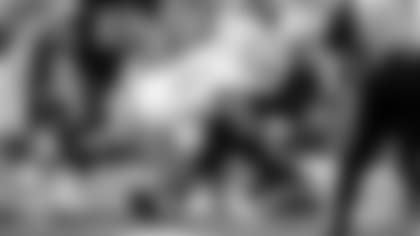 Two plays later, linebacker Elandon Roberts sprinted past New England's offensive line to tackle Jones around the ankles on third down for a 12-yard loss, forcing a punt. Roberts' sack was one of his nine tackles in the game, pushing him past the 100-tackle mark in a season for the first time in his career.
Defensive tackle Zach Sieler had the Dolphins' third and final sack of the game in the fourth quarter, a 10-yard loss.
Miami's 14-game sack streak is its longest since a 15-game stretch from 2019-20. For the first time since 2014, the Dolphins have recorded multiple sacks in eight consecutive games.
Offensively, Miami scored a touchdown on its second possession of the game with a clinical 13-play, 75-yard drive. Starting quarterback Teddy Bridgewater completed 3-of-4 passes for 46 yards on the drive, and running back Jeff Wilson Jr. had a crucial conversion on fourth down with a two-yard rush on the Dolphins' own 34-yard line.
Receiver Tyreek Hill found the end zone on the first play of the second quarter with a two-yard rush after catching a swing pass near the left sideline. He went airborne for his celebration with two acrobatic flips.
The touchdown marked Miami's third scoring drive of the season that went 13+ plays. Its longest was a 14-play scoring drive against Buffalo on Dec. 17.
In only his sophomore season, receiver Jaylen Waddle moved to fourth in single-season receiving yards for a Dolphin with 1,312. Hill holds the top spot with 1,687 this year and counting.
Waddle's three receptions for 52 yards on Sunday were enough to pass Mark Duper's mark of 1,306 set in 1984. With one game remaining, the Penguin needs just two more yards to pass Duper's 1986 record for third all-time and has a chance to catch Mark Clayton's 1,389 yards in 1984, which until this season stood as the team record for nearly 40 years.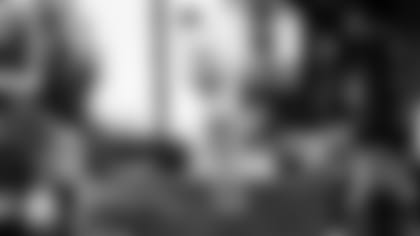 Waddle's 18.7 yards per catch is still the best mark in the NFL and his 2,327 career receiving yards are the 11th most by an NFL player in the first two years of a career.
Next up, the Dolphins return home to Hard Rock Stadium for their regular season finale against the New York Jets on Sunday, January 8 at 1 p.m.