Football is demanding. While capturing success requires the individual to outperform his contemporaries on the weekend, victorious Saturdays – and Sundays – are made possible only by outworking the competition Monday through Friday. For a member of one our nation's esteemed service academies, football is the relaxing portion of the day.
Ken Niumatalolo has been with the Naval Academy for 22 of the last 25 years, and in his current position as head coach since 2007. He's enjoyed 10-win seasons, West Division titles and a 10-3 mark in the annual showdown against rival Army. Coach Niumatalolo knows what success looks like, and he immediately identified something special in new Dolphins running back Malcolm Perry.
"I came back to the office during an off-hour time, I didn't think anybody would be around the academy; it was a ghost town," Niumatalolo said. "But there I saw Malcolm and a couple of receivers coming off the field after throwing some routes. I knew then we had a chance."
Leisure time is perhaps the most coveted commodity for a Navy football midshipman. For Perry, Navy's single-season rushing record-holder, off-hours were just another opportunity to get better.
"Here's our best player – to grab a couple of the wideouts on his own accord – when everybody else is gone," Niumatalolo said. "The academy is a tough place so if you've got some free time, guys are out of here, they're going to leave. And here he was, [he] stayed and was working out and I was like 'wow, this guy means business.'"
For a Navy football player, the days are grueling. These prestigious young men are up with the sun and remain busy until lights out.
"I'm waking up at 6 or 6:30 a.m., depending on the day," Perry said. "Then you have morning quarters formation so, everybody goes out in front of their doors, gets in formation and accountability is taken. [Then], breakfast around 7, go to class from 7:55 to 11:45. Then, you have about 30-40 minutes for lunch, then go to meetings [before going] back to class at 1. After class [until 3], it's to the tape room, then practice from 4 to 6. Then it's treatment until dinner at 7 and probably get done with your day around 8, then studying or doing homework from about 8 to 10-10:30. At 11, it's tap so, every night we have a piece of paper that we have to sign saying that we're on deck, in our rooms and accounted for. That process repeats itself throughout the whole week."
As if that schedule wasn't busy enough, Perry extended himself even further by playing multiple positions throughout his Navy football career. He was well-known throughout various positions groups not because of a boisterous personality, but because of his position flexibility. Navy Offensive Coordinator and Quarterbacks Coach Ivin Jasper recalls a young man that's been as advertised since the day he met the 2,000-yard rusher.
"The main thing I remember on [Perry's] recruiting visit was a really quiet kid," Jasper said. "Didn't say much. That's always been him. Very attentive, always studies his playbook, always making sure he knows what's going on. Then obviously getting on the football field, that pretty much spoke for itself. [He's] just a great football player."
The demanding nature of the game of football has a way of quickly weeding out the uncommitted. A genuine passion is a prerequisite for greatness, something Jasper felt Perry brought day-in and day-out.
"The thing I think is special about him is the kid just loves to practice," Jasper said. "I've come across a few kids that I truly feel they just love to practice, look forward to practice every day, came out there the same every day. [Perry] always had the energy, he always practiced hard, everything he did was full speed to the point where sometimes we had to tell him to hold off a little bit."
Perry accessed his full-speed level on Saturday's, particularly in the biggest game on the 2019 schedule. After 10 consecutive victories to begin Coach Niumatalolo's head-coaching career, Army ripped off three straight in the big game. Like any great leader, Niumatalolo accepted criticism for the loss, citing a lack of conviction in Perry as the reason for the unsatisfactory result.
"We made a mistake," Niumatalolo said. "A big part of why we were not successful last year was because we didn't all of our eggs in one basket. So I told him, 'we're going to ride you, Malcolm. You're our quarterback. We're going to put our scheme together that will fit all of your skill set. We're going to ride you, good or bad.' He took the ball from there and ran."
Niumatalolo was vindicated when Perry ripped off a record 304 rushing yards en route to a convincing 31-7 victory – the largest differential between the two rivals in six years.
"He basically, offensively, put our team on his back," Niumatalolo said. "He carried us to victory. He rushed for 300 yards, a record in that game. They've been playing that game for over a century."
Even after a historic performance, Perry never made the moment about himself. The pageantry of the annual Army-Navy game extends beyond the football field and Perry wanted to extend himself to his fellow Midshipmen student body.
"After the Army-Navy game, we're waiting on him, he took forever to get back into the locker room," Niumatalolo said. "Malcolm was outside shaking people's hands, signing autographs, and not from a boastful state. Just from a standpoint that he didn't want to let anybody down. That's just Malcolm, he's a phenomenal kid."
Letting people down is not synonymous with Perry, quite the opposite, rather. His leadership and work ethic reverberated throughout the program.
"When you're the best player on the team and then you watch him work and he's also the harder worker, it's hard not for everybody else to elevate their level of preparation," Niumatalolo said. "Even going into last year, here's a guy that was a back-to-back 1,000-yard rusher, and you'd see him at team meetings or in practice and he never carried himself as this star or this primadonna. I was just very impressed by his humility. And the guys recognize that, too."
Those leadership qualities were instilled in Perry from a young age. Perry didn't hesitate to identify his father as his biggest hero.
"My father," Perry said, when he was asked about his biggest hero. "Growing up as a kid, looking up to him and how hard he worked, the sacrifices he made and the way he went about facing challenges head on. That's what I model my leadership after and the way I want to lead my family in the future, so I would definitely say my father."
The fit for both Perry and the Navy football program was seamless. Even if, on the surface, Navy seemed like the last place he would play his college football. The son of two Army veterans, Perry reciprocated the admiration that the Navy staff felt for him, ultimately choosing the rival academy of his parents.
"When he's mentioned why he chose Navy, he really said it was all about the people," said Navy Running Game Coordinator Ashley Ingram. "Like we felt about him, I think he felt that connection as well."
The flair of the modern day recruitment never appealed to Perry. The football and the family atmosphere trumped the idea of gratuitous accessories.
"Recruiting now is about all the bells and whistles of gold lockers, gold-plated weight rooms, things like that, and he saw through all of that stuff," Niumatalolo said. "He came and saw the tight unity of the family and that resonated with him. He saw who we were and felt very comfortable at our school. That's been him, he's been a humble kid from the beginning."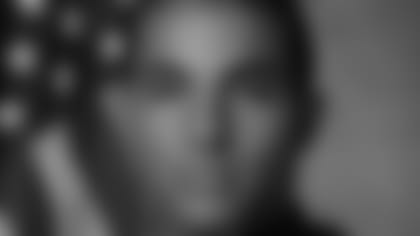 That's not to say the connection to the military didn't help the Navy staff. Malcolm's upbringing served as the backbone for his disciplined, driven character.
"We knew that he came from a military family so obviously he fit what we were looking for he understood what we were about, what the school stood for, what the military stood for, so that was always a plus for us in recruiting," Jasper said.
The production spoke for itself but Perry would never talk louder than his performance could. That selfless mentality earned glowing praise from the entire Navy staff.
"How many kids are that selfless," Ingram pondered about Perry's willingness to play anywhere. "How many kids will move positions two or three times to do whatever they can do to help the football team? More than anything the thing I can speak to the kind of young man that he is, the kind of character that he has. Not that he's not confident, but he's a humble guy that will do whatever he can for his team and organization. So I think you guys got a great young man on top of a great football player."
Character, and the ability to lead, is developed in a variety of ways, both through triumph and hardship. The old adage states that tough times make for tough people, and Perry endured the greatest obstacle imaginable for a child in 2005 – the loss of his sister. Nichelle was the oldest of six kids in the Perry household, the backbone of the family.
"I lost my sister when I was 8," Perry said. "That was my first experience with death. Seeing how my family reacted, my mother especially, that was tough time for myself and my family."
The grieving process for the loss of a loved one is never complete, but Perry does his best to honor his late sister on the football field. Now a member of the Miami Dolphins, the path to the NFL was a long one for the former Midshipmen quarterback.
Perry wasn't invited the NFL Scouting Combine in Indianapolis. He did receive an invite to the East-West Shrine Bowl– a college all-star game for NFL hopefuls – where he carried the football only once. Perry took that one opportunity and raced 52 yards for a touchdown giving the East squad a fourth quarter lead.
Arriving in Miami as a seventh-round draft choice, Perry relied on the self-starter quality to prepare for all the poking and prodding of evaluation season. Where most prospects hire trainers and work on the techniques of the drill, Perry was on campus taking a full course load.
As the 2020 Midshipmen hit the field for the first team activity of the spring – prior to the COVID-19 shut down – Coach Niumatalolo thought he'd be the first to arrive, but he was upstaged by a player no longer on the Navy football roster.
"All these other guys are at camps or have individual trainers, but he's coming from class," Niumatalolo said. "One day, we were getting ready to run the returning players for a workout and he was on the field before the guys got there setting up a JUGGS machine so he can catch balls."
Preparation is an ingrained quality in Malcolm Perry; an insatiable desire born from the anxiety of the alternative. Nobody recognized the tireless work habits more than Perry's offensive coordinator and quarterbacks coach.
"He always said, 'coach I just want to make sure I know what's going on,'" Jasper said. "'I don't want to screw anything up. I don't want to hurt the team.' You always knew that perfectionist was in him, even in the classroom. He was always big on his academics. He knew the game plan in and out, he asked all the questions, dotted his I's crossed all of his T's, and on Saturdays, it showed up."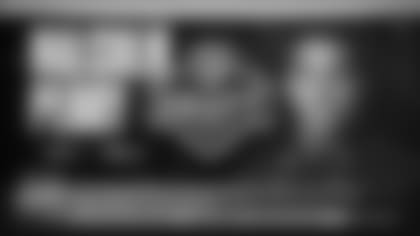 Perry's last regular season game at Navy provided the ideal bookend to his college career. The first game served as the quintessential foreshadowing of his ability to rise of the rigorous demands of the game of football.
Perry was scheduled to dress for the 2016 season opener against Fordham and serve as the third-string quarterback. An illness sidelined Perry throughout the week and an eventual demotion to fourth-string, meaning he would be up in the stands donning his military attire.
A bizarre series of events led to Perry getting pulled from the stands and driving the Midshipmen 90 yards to pay dirt to put a cap on a 52-16 victory. 
"The determination coach made was that we should maybe keep him away from the team because he was sick," Ingram said. "We get into the game, he's dressed in his summer whites, up in his military uniform in the stands. Our starting quarterback Tago Smith tore his ACL in the first quarter. We've got a nice lead, so it gets to the point where we already lost one quarterback we can't let our next guy continue to play the rest of the game. We just got to the point that led him from the bleachers to going to get dressed at halftime and playing most of the second half."
Perry finished that game with 30 rushing yards on seven attempts. From sitting the stands to an average of better than four yards per carry – the epitome of answering the bell. And Perry did it all with a less than ideal pre-game meal, as told from his perspective.
"That Friday I played in the J.V. game," Perry said. "Then, Saturday, I was able to go to the tailgate with the rest of the guys who weren't playing that week and enjoy the pre-game festivities, watch the team warm up and everything. Then, the game gets going and I'm sitting down with some friends. I was eating some Twizzlers just enjoying the game, our starting quarterback goes down [and] we were up a considerable amount. One of the managers ran up in the stands screaming my name and tells me to come with him. I walk down through the stands, get on the field, walk in the locker room and still don't know what's going on. [The manager] tells me they're going to get my stuff and I'll be dressing out for the second half."
Playing multiple positions, leading by example and preparing for every potential situation that might arise on game day – that's who Malcolm Perry is as a football player and as a young man. Traits that etched Perry's name across Navy's all-time leaderboard and onto Miami's roster as the first ever service academy graduate to be drafted by the Dolphins.