"He connects with people. He cares about people and it's not superficial. It's very real and very deep."
Bypassing any pleasantries, University of Texas Head Coach Tom Herman could hardly wait to rave about the star safety who helped establish the culture of the football program. A team captain that set the expectation for the Longhorns on the field, in the weight room and everywhere in between, Brandon Jones took pride in his role as a leader.
Once a week, the Longhorn football captains visit a local children's hospital in Austin. There, Jones developed a special bond with 14-year-old Jayden Morton, a cancer survivor who had his leg amputated.
"He genuinely cares, Herman said. "For some guys, it's a necessary evil of having the position of being a captain at Texas, or being a prominent player at Texas. For Brandon, it really mattered and it was important to him. He carried that relationship far beyond the 20-minute interaction in the hospital and that didn't surprise those of us that know him. That's who he is."
The mission of the weekly visits is to spread some cheer for those brave boys and girls undergoing treatment, but Jones' gratitude for what he gets in return is immense. In Jayden, Jones finds the true test of character and what it really means to be courageous. 
"Our relationship started in June of 2019," Jones said. "I met him at Dell Children's Hospital in Austin. He's like another little brother to me to be honest, just the type of person he is. Being able to see the good and bad from him [since] he's in and out of hospitals a lot. I couldn't imagine being in his shoes. He's such a strong human being to be able to continue on with his life and to find a purpose throughout the struggles in his life."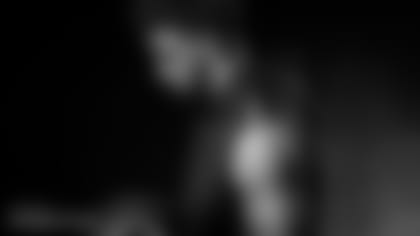 The All-Big 12 safety is, unfortunately, familiar with hardship. At just 12-years-old, Jones lost his father, Bert, to liver cancer. That tragedy forced Jones to mature at a faster rate and take on more of a leadership role in his own home as the second-oldest of five boys.
"His father meant a lot to him, and the memory of his father means a lot to him still to this day," Herman said. "When he got drafted, he called me to thank me – that's the kind of kid he is – and thank our program for everything we've done. I told him 'there's a guy up in heaven right now that's probably got the biggest smile up in the joint because he's so proud of you,' and he agreed with me."
An ear-to-ear grin graces Jones' face when he recalls his earliest football memory – a moment sparked by the motivation of his late father. Jones' football career began at the ripe age of six where he started off on the offensive side of the ball at running back, the same position his father played.
With a little self-scouting, Bert Jones used his knowledge as a ball carrier to aid his son in making a game-changing play on defense; a moment that ignited Brandon's belief that he could one day play in the National Football League.
"I remember my dad coming up to talk to me," Jones said. "The game was on the line, we were on defense and he said, 'you need to find a way to get the ball out. Nobody your age is thinking about ball security, so strip the ball.' The play comes, they're on the 15-yard-line going in, I strip the ball, take it back and score. That was kind of my turning point. I started scoring multiple touchdowns a game and I remember my dad telling me, 'you keep this up you could play on Sundays.' He was joking but that was one of the quotes that stuck with me for the remainder of my life."
Jones honored his father by proudly donning a towel that displayed the number 33, Bert's collegiate number at Stephen F. Austin University. 
Brandon looked to his father for guidance at an early age. He wanted to do everything just as his father did, and once Bert passed away, Brandon took it upon himself to provide the same example for his younger brothers.
"Me and my brothers started playing football to be like him and follow in his footsteps," Jones said. "With the passing of my father, we became so close in every aspect. [My dad] taught me everything. My biggest thing was always just to make him proud. Having that hero figure, someone you always go to for help whether it was on the field or off the field, him not being there was a lot different. I always think to myself, I couldn't imagine what he would think to see where I am today. It's something that always crosses my mind."
Just as his father saw something special in the little kid making plays all over the pee-wee football field, Brandon's mother, Sarah, knew her son had a future on the gridiron.
"[We could tell] from a very early age," Sarah Jones said. "In our hometown, you could start playing pee-wee football at age six. He had such a phenomenal year. It was better than being good; it was something you couldn't describe. We knew, but even a friend of my late husband who played in the NFL for a while came back and said, 'I want to see that kid in the league one day.'"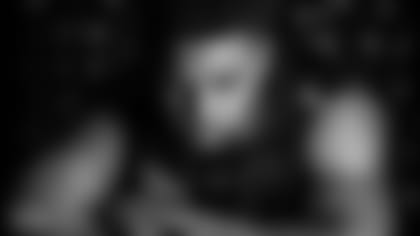 Jones exhausted every resource he could think of to make good on his parent's premonition of a career in football. A five-star recruit out of high school and the No. 1 ranked safety in the country, Jones wouldn't coast on the expectations of others. He put forth the work to get to this point.
"Brandon always went the extra mile," Sarah Jones said. "If they had two hours of practice, he'd do four. If they worked six days a week and could have Sunday off, he'd be at the gym Sunday morning. He always did more. It was never enough. [He would go] the extra mile and he taught that to [his younger brothers]."
Herman took notice of those special leadership traits and the ability to lead by example when he arrived on campus as the new head coach for Jones' sophomore year. It didn't take long for No. 19 to standout.
"When we got here, [Jones] was going into his true sophomore year and you could tell he had a natural leadership ability," Herman said. "Even as a young guy, as an underclassman. Every day. Every practice. Every play. Every meeting. You're not going to find a guy that gives more effort than him."
Effort alone doesn't get a player to the NFL. Plug in any tape from Texas' 2019 season and it won't take long to see the do-it-all safety flying around the field making plays. Jones concluded his Texas career with 86 tackles, 2 interceptions, 4.5 tackles for loss, 4 passes defensed, a forced fumble and a sack in his senior campaign.
"From a physical standpoint, obviously he's extremely fast," Herman said. "[Jones is] a phenomenal open-field tackler. [We saw that] from the first spring practice that we had in pads. And then just the kind of teammate that he is. Phenomenal teammate, gives great effort, he's a pro's pro, even before he was a pro. He takes care of his body, he does everything right, he watches enormous amounts of video on not just himself but other defensive backs, breaking down offenses. He's a marry-your-daughter kind of kid."
Obsessed with the process, Jones' backup career choice lends credence to his work ethic and desire to be the best version of himself both on and off the field.
"I would be doing some type of personal training," Jones said. "I love being in the weight room, the science behind it and seeing the transitioning of the body when it comes to diet and exercise. I did an internship down at a gym called Onnit for my degree. It's something I would love to be around, fit people, people that want to make a change. Not [just] within their body, it's cool to be a part of that transition. The results are cherishing and make you feel really good about yourself."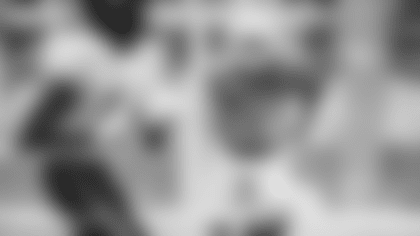 Jones' admiration for the preparation aspect of the game is far from just lip service. Sidelined from on-field workouts at the 2020 NFL Scouting Combine, Jones made a conscious decision to test his mind by inundating himself with knowledge of defensive concepts, how opposing offenses attack particular defenses, and anything he could find to get a mental edge.
Per his request, each of the 32 NFL franchises sent playbooks and tape to Jones to digest ahead of his meetings in those February Combine meetings in Indianapolis. A surprise to some, Herman detailed that this act was a continuation of the player Jones was at Texas.
"If he wasn't eating, sleeping or doing something academically, then he was doing something for football," Herman said. "Whether that's watching film, getting treatment on his body, or getting extra work in the weight room. He eats, sleeps and breaths the game. He's been a great example to the young guys on what it takes to play at that level."
While Jones attributes his character and insatiable desire to get better to his father, growing up in a home full of competition certainly didn't stunt that development.
"We competed not only in sports but video games, eating contests; everything we did somebody had to win," Jones said.
A void in the Jones' family competitions might've been filled via the unofficial adoption of Jayden Morton into the family. Jones said balancing the games as a child was difficult because of the odd number of participants, but a new prosthetic leg may have injected a sixth into the fold.
"[Jayden] got his prosthetic leg," Jones said.
"He's finally walking normally. For whatever reason – and I don't know what he's thinking – but he challenged me to a race pretty soon, which I don't know why he would do that. I'm going to have to give him his work real quick one time," Jones joked with a laugh and a smile.
"He's definitely like a little brother to me, how far we've been able to come. I'm super excited not only for his future, but just to be there with him through the good bad and the ugly."